I was on Pinterest the other day and found
these
adorable little chicks at
Red Hot Fibers
and fell in love with them. The best part was that they were easy enough for even me to crochet!
I finished my first one and as usual got sidetracked and thought how cute it would be to have one in it's egg and the other one "out to lunch".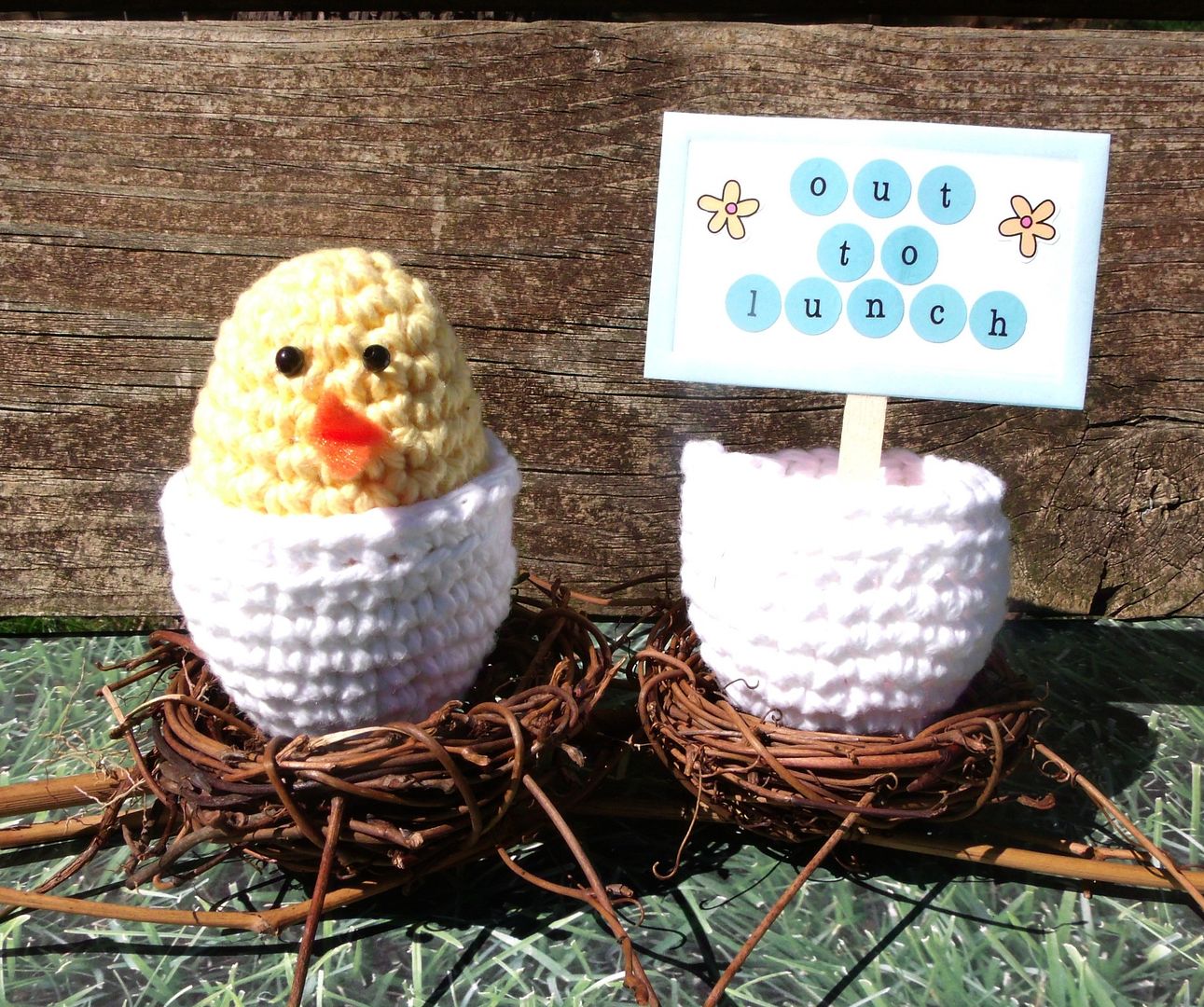 They really are so fast and easy to whip up! I just used Tacky Glue for the eyes and beak on this chick, but for the others that I'm giving the kids, I'll sew them on.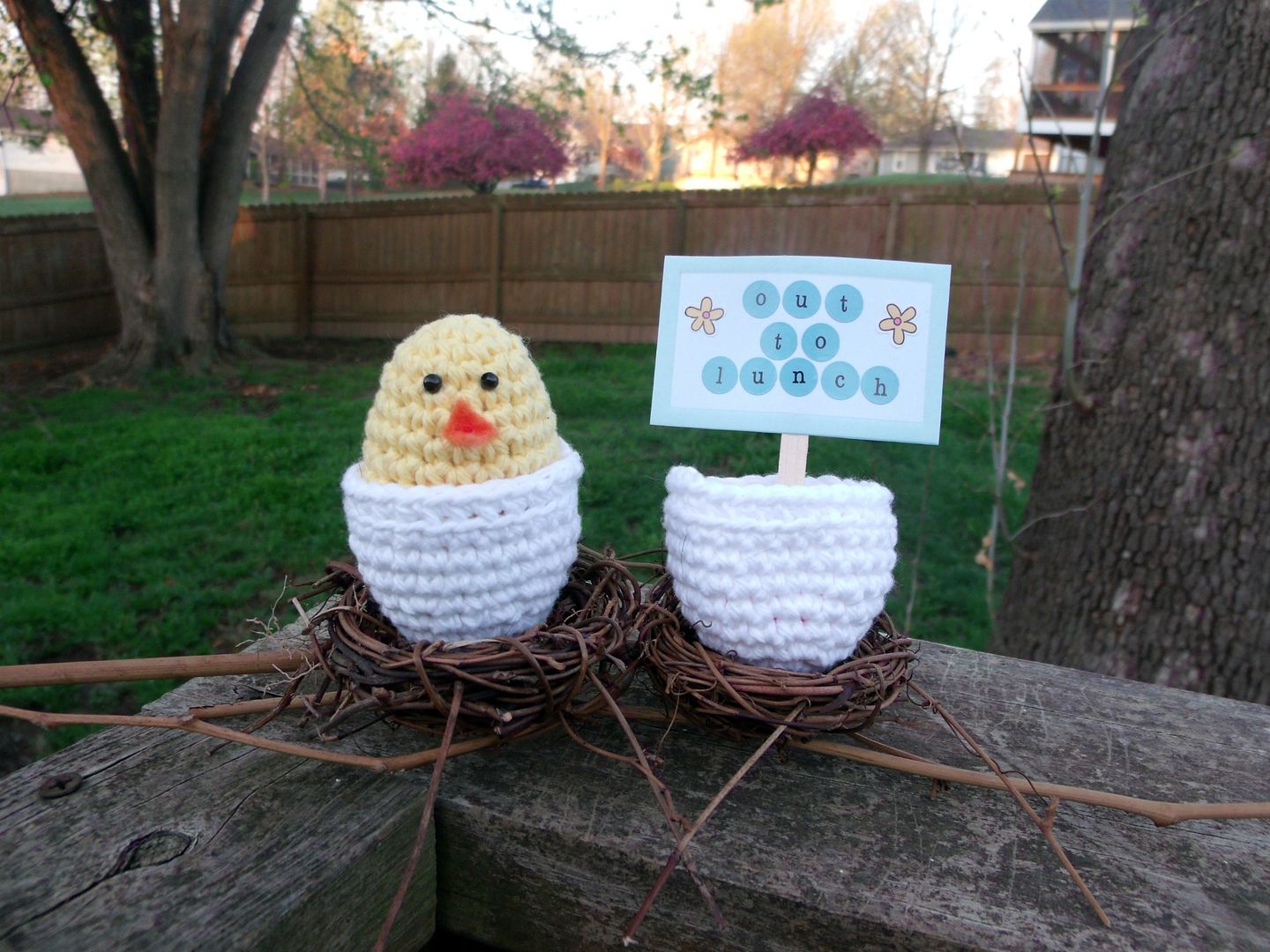 So fun!
I'm joing
these
parties this week.