Jordyn (she's 9) was here the other night and said those 5 little words to me that make my heart melt, "Grandma, let's craft something together". I'm telling you, my heart turns to butter when she says that! So we went up to my craft room (decorating is still a work in progress, but it is now fully loaded and
organized
!) and here's what we came up with.
Now is where I have to tell you that I had pictures of the whole work in progress (even the picture that Jace took of a close up of my nose, which by the way, you would never have seen), but they were all loaded on my computer that crashed on Saturday. That 6 month old computer is now at the Best Buy/Dell Geek hospital and being fixed as we speak, but I have no photo's in the meantime. Boy, did I learn my lesson about not backing up my computer!
It quit raining here for a little while today so I grabbed the bracelet and ran outside to take these pictures.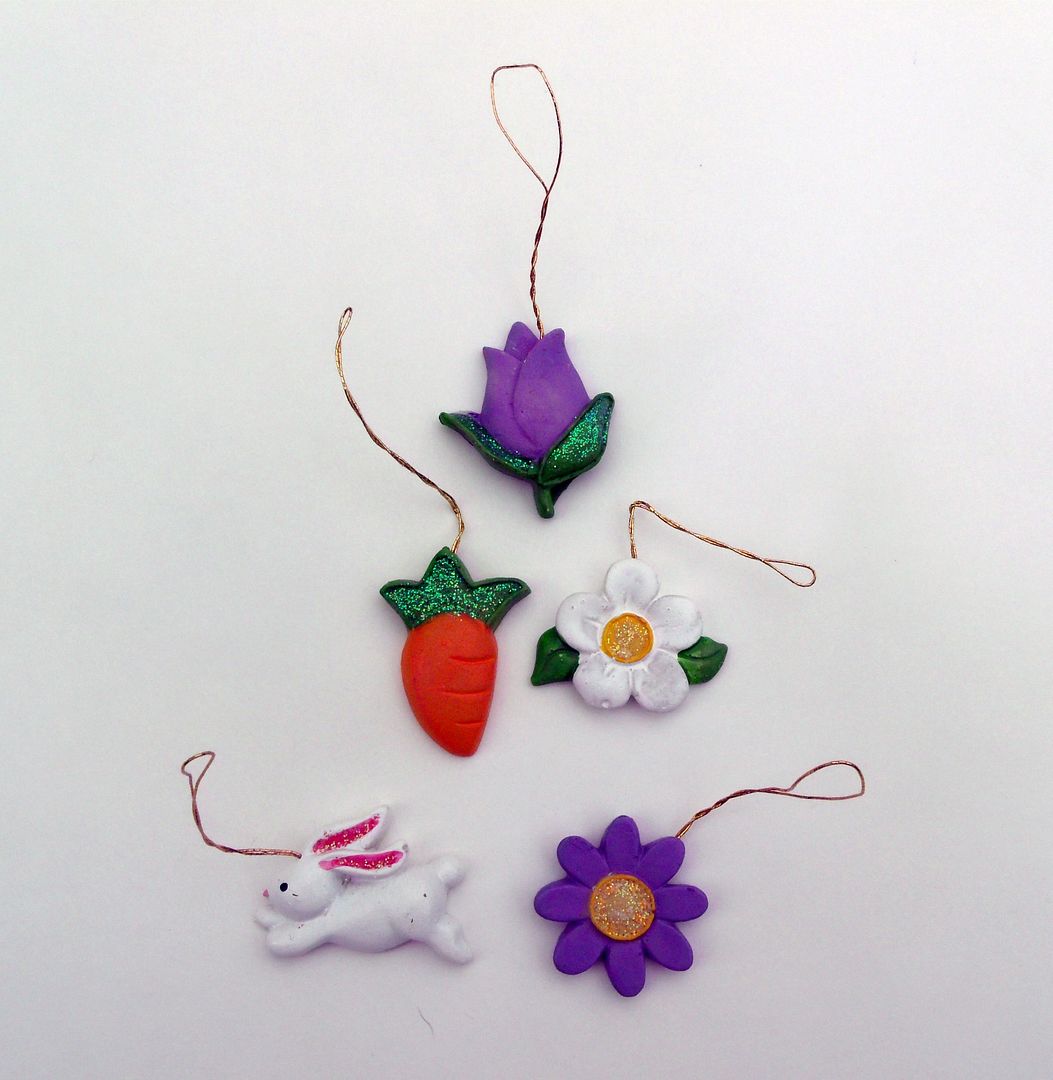 When Jordyn and I went upstairs, we found a package of these little ornaments that I had bought to maybe hang on twigs for a little Easter tree. We thought of a better idea.
We originally were just going to use a plain washer, but with some of the little ornaments, it showed under them, so I mod-podged paper to the top of it.
Aren't those bails cute? They were new at Hobby Lobby. You know the drill, use E-6000 Glue to put them on the back.
Glued a magnet on the back (Gorilla Glue) and painted the sides of it.
There you go, you put on whatever you feel like that day! A lot of the "charms" aren't necessarily Easter, so the bracelet is good year round.
I really wish I had my original pictures of Jordyn to show you, not the ones of the inside of my nose!
Oh, and we really should give Greg a big (not too big, it'll just go to his head!) "atta boy" for getting me back on my feet and the fact that I'm even here. He ran out and bought me a laptop on Monday! Love you, sweetheart!
I'm linking to
these
awesome parties this week.