Well, not really, I'm German.
But it sure is fun this time of year when we all pretend we're Irish! The shamrock ribbon was half off last week at Hobby Lobby and calling my name.
I cut 3 of the pieces about 4" and one 2". I didn't measure, so just eyeball it.
Using hot glue, glue the ends of the three long pieces.
Glue the three loops to the top half of the short ribbon. Be sure to burn the end of the ribbon stem so it doesn't fray. I always just use a lighter.
I glued a button in the middle after I snipped the plastic piece off the back.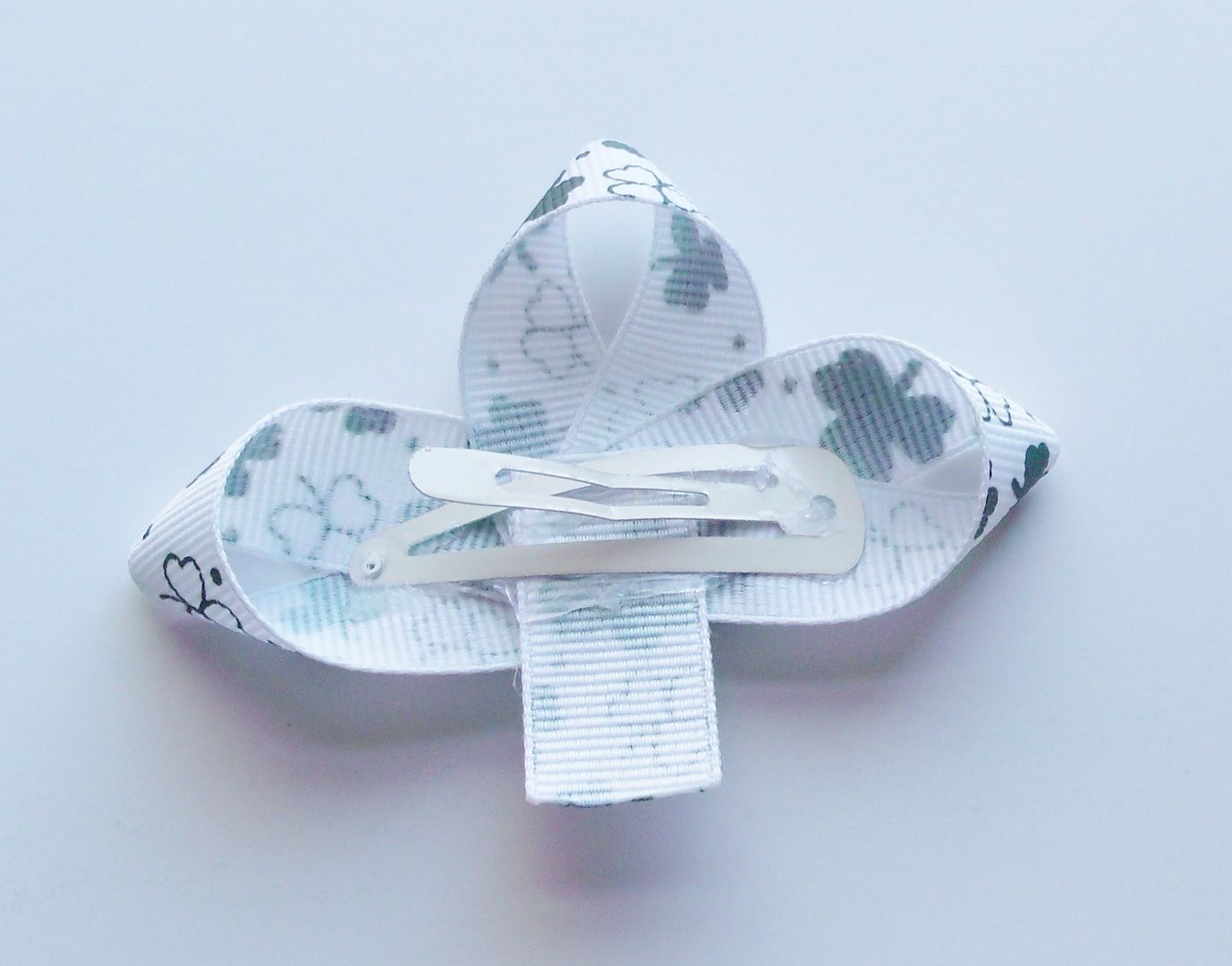 I hate doing this part because I always burn my fingers, but glue a clip on the back.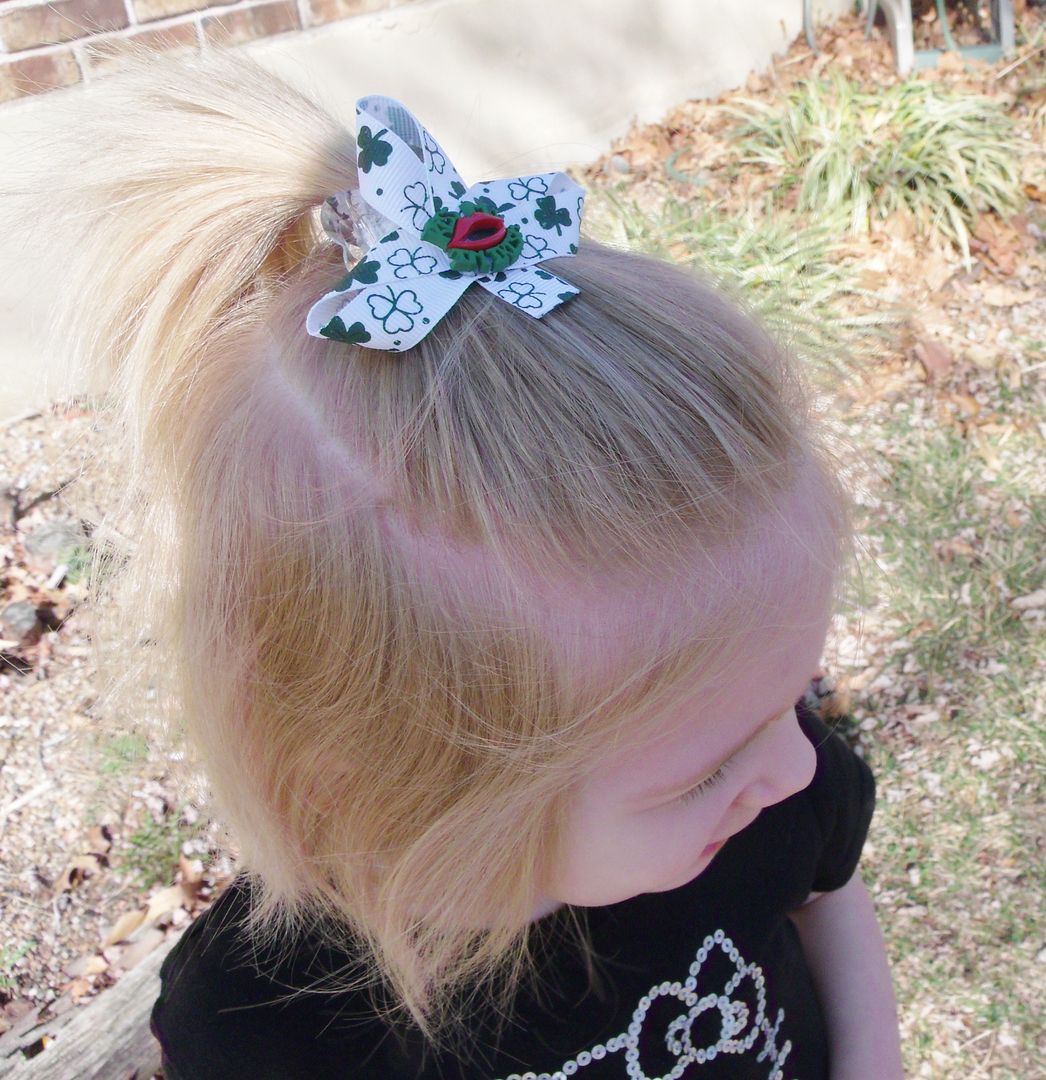 Did you notice? Tierni's hair is finally growing out after she decided one day to give herself a haircut.
I'm linking to
these
fabulous parties this week.