I'm not going to lie, this little idea was a pain in the butt!
But after all is said and done, I'm happy with it. Even though it did almost go in the trash a few times!
I've never worked with jewelry wire before, but how hard can it be to twist it into what you picture in your head? Yeah, right. Things were so bad, I didn't even take pictures of the fails. And yes, even my photo turned out blurry! Not a good day.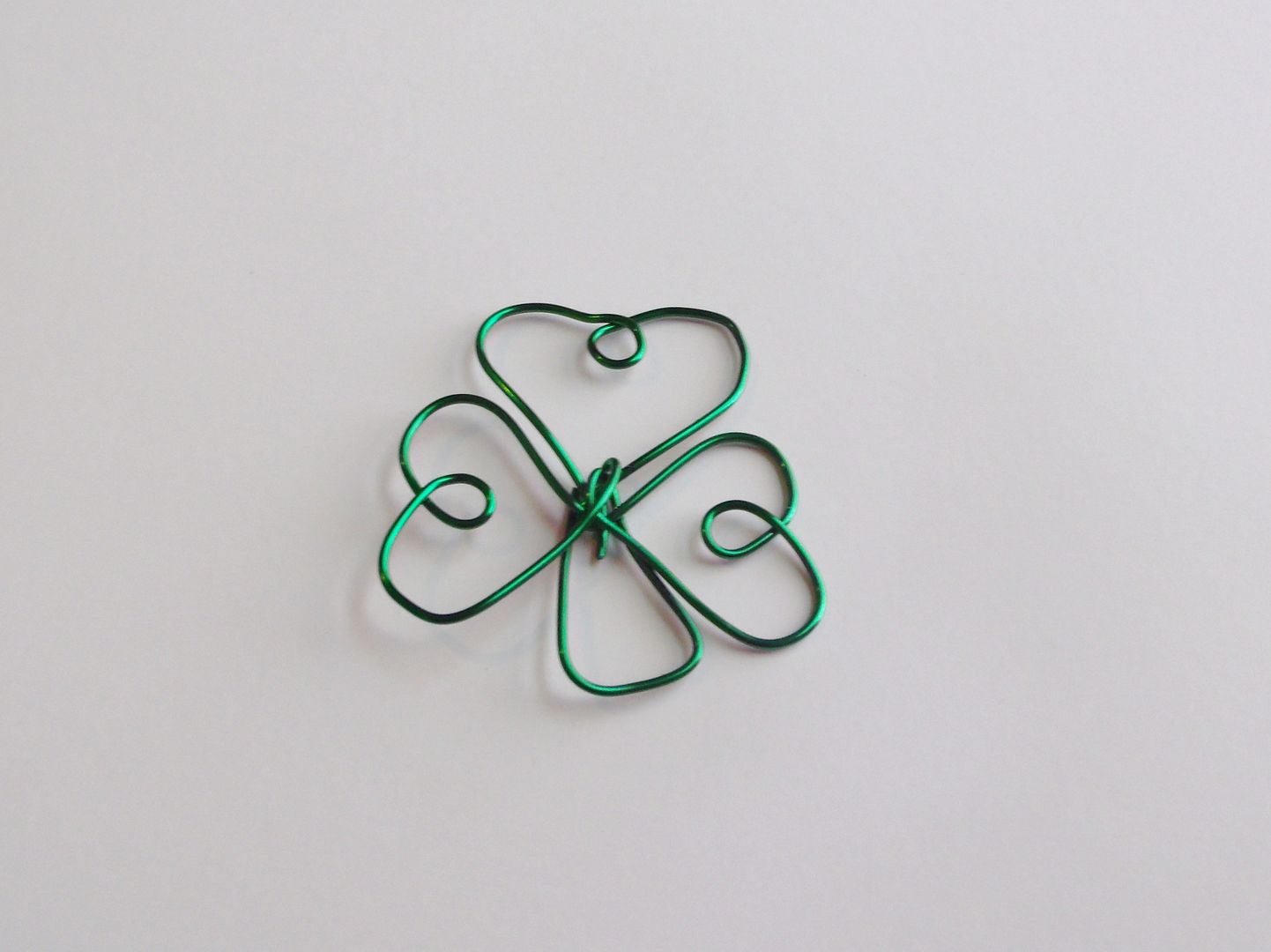 Finally, I had something I could work with! Not perfect, but much better than all the others. I started with one long piece and kept turning and twisting until I had it.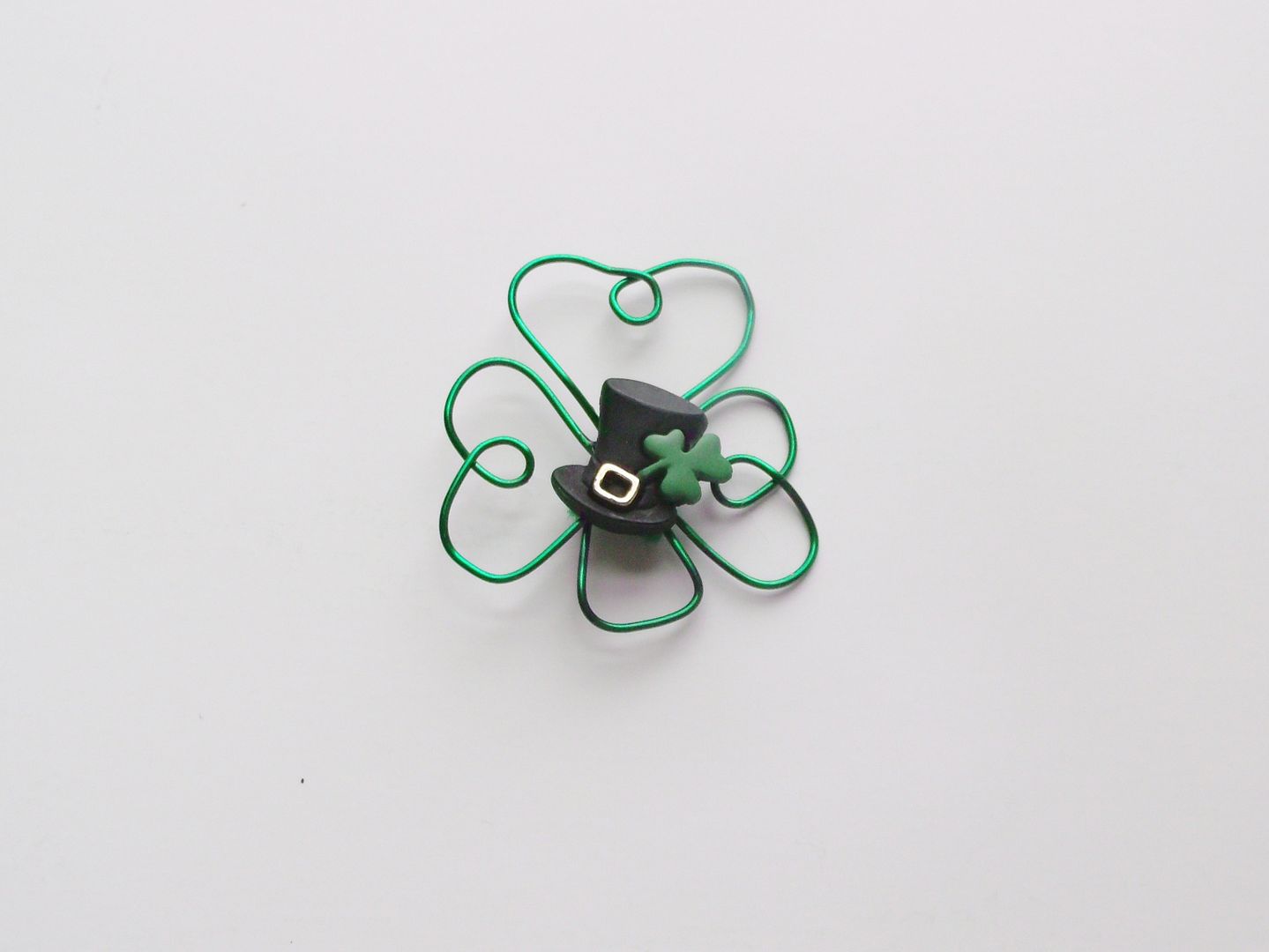 I used Gorilla Glue to glue the button on the front and...
a little piece of felt on the back.
I think I probably should have used a heavier gauge wire, but for something seasonal that will only be worn for a day or two, it'll work. Do any of you know what size wire I should use for something like this?
I'm linking to
these
awesome parties this week.