I promise, this really is the last Shamrock Necklace! It's safe to come back tomorrow!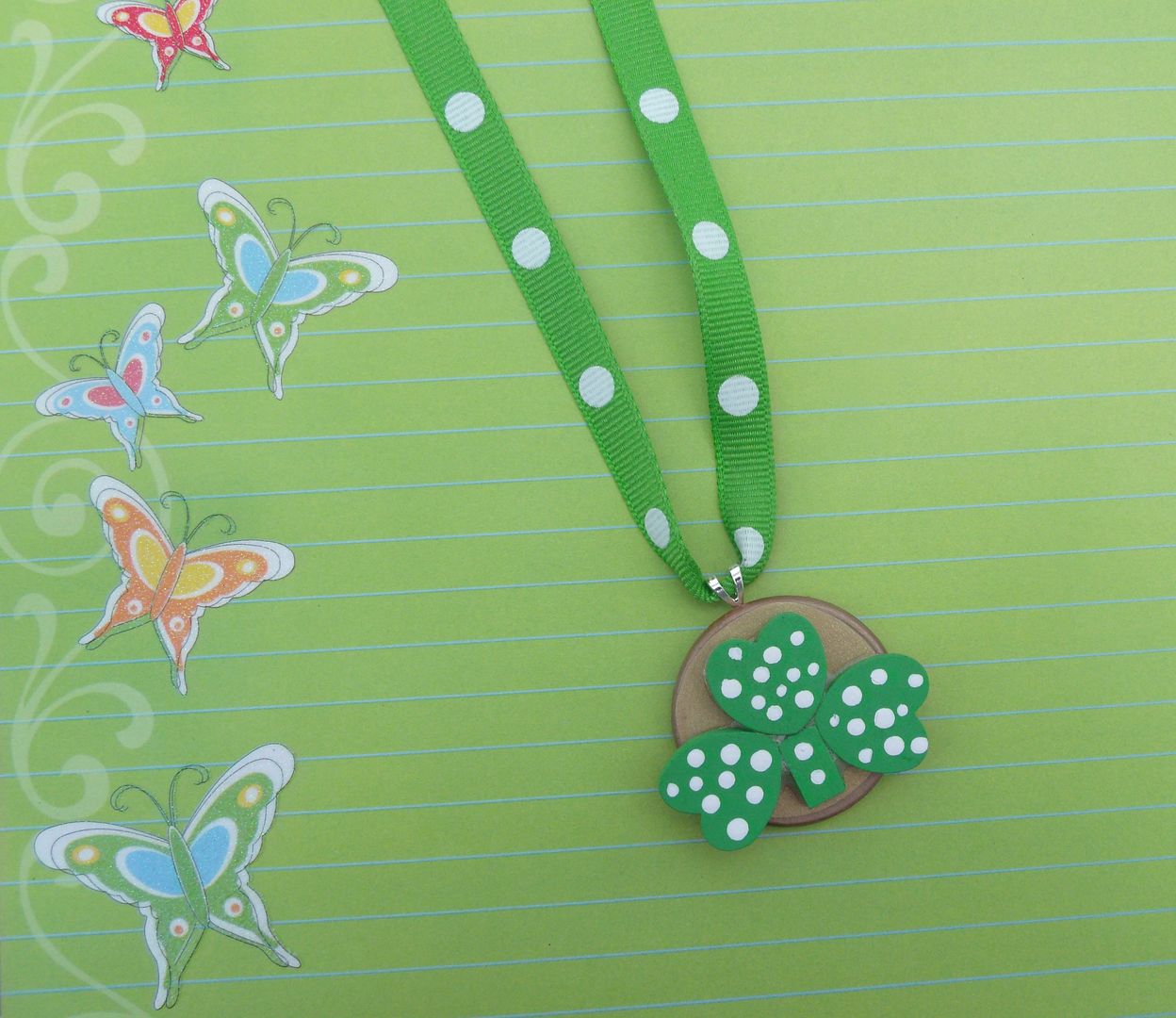 And to be honest, I'm getting a little sick of looking at green!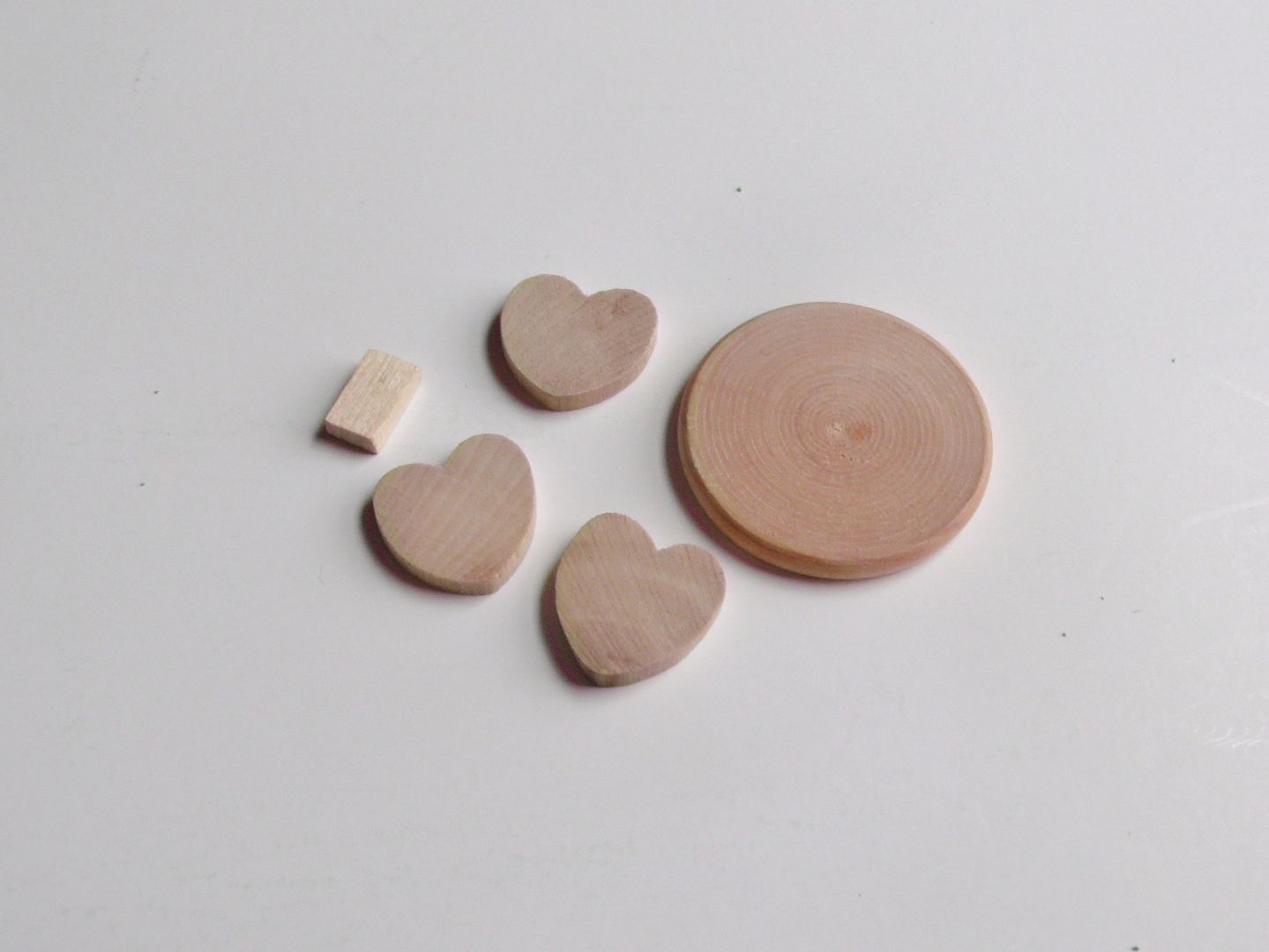 It's amazing what you find when you pack up and move your craft stuff to a new room! Anyway, I found these little wood pieces. Who knows now what I was going to use them for or why I bought them, but they'll work for this!
I started by painting them green and gold and...
mod-podged gold paper to the top of the disc. Don't worry about that wrinkle (I didn't), you won't be able to see it anyway.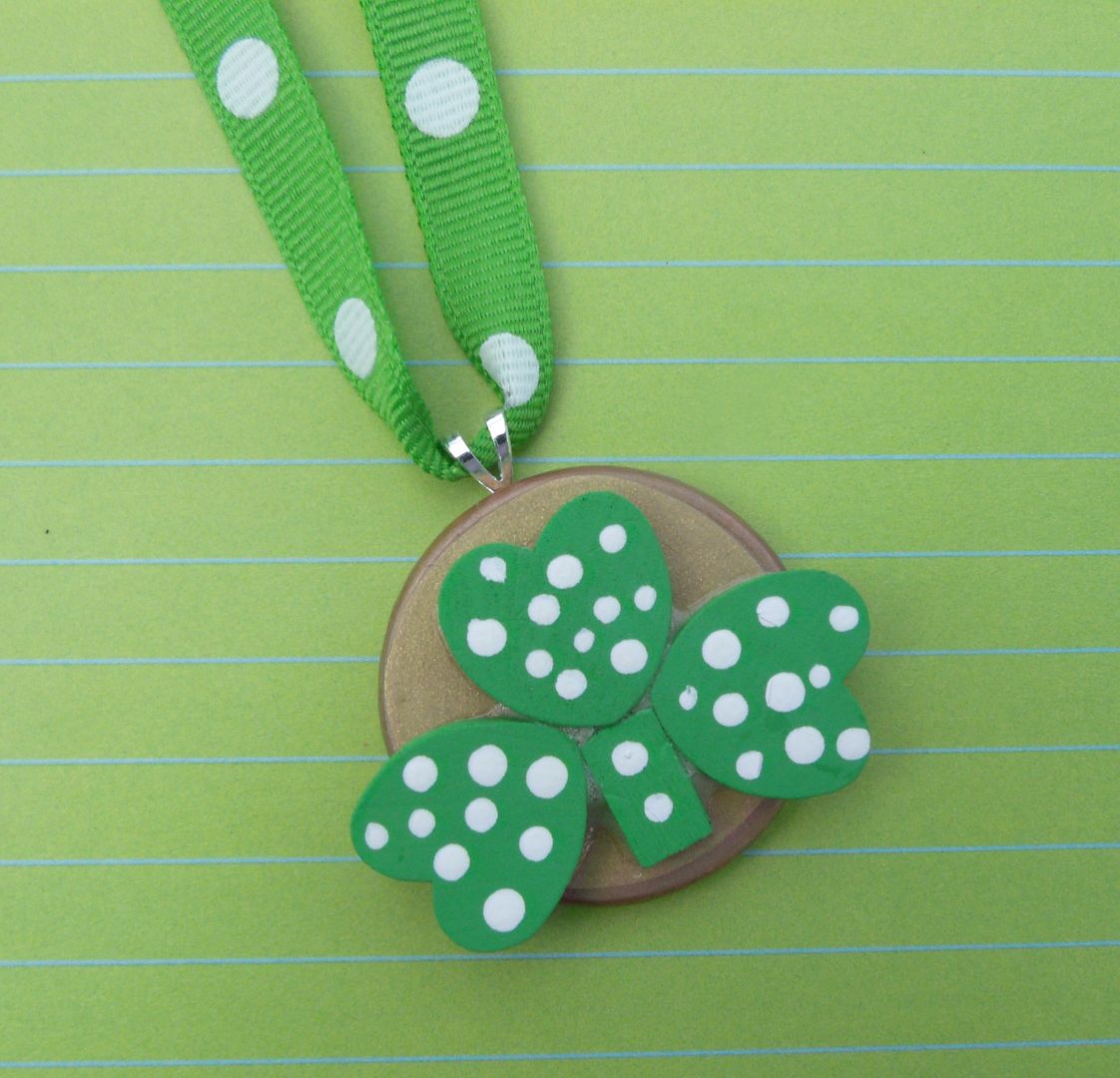 I glued the wood pieces on the disc with Gorilla Glue and the bail with E-6000.
I actually painted the dots on after it was all finished. It just looked too blah and needed polka dots.
Thanks for hanging in there with me through all my shamrock stuff. I'm moving on to bigger and better things now!
Today is the very last day to enter the
giveaway
!
What a great book to put in an Easter basket!