You may remember the
wooden hoop turkey
that I made for Thanksgiving and since now it's Easter time, it's only fitting I make a bunny.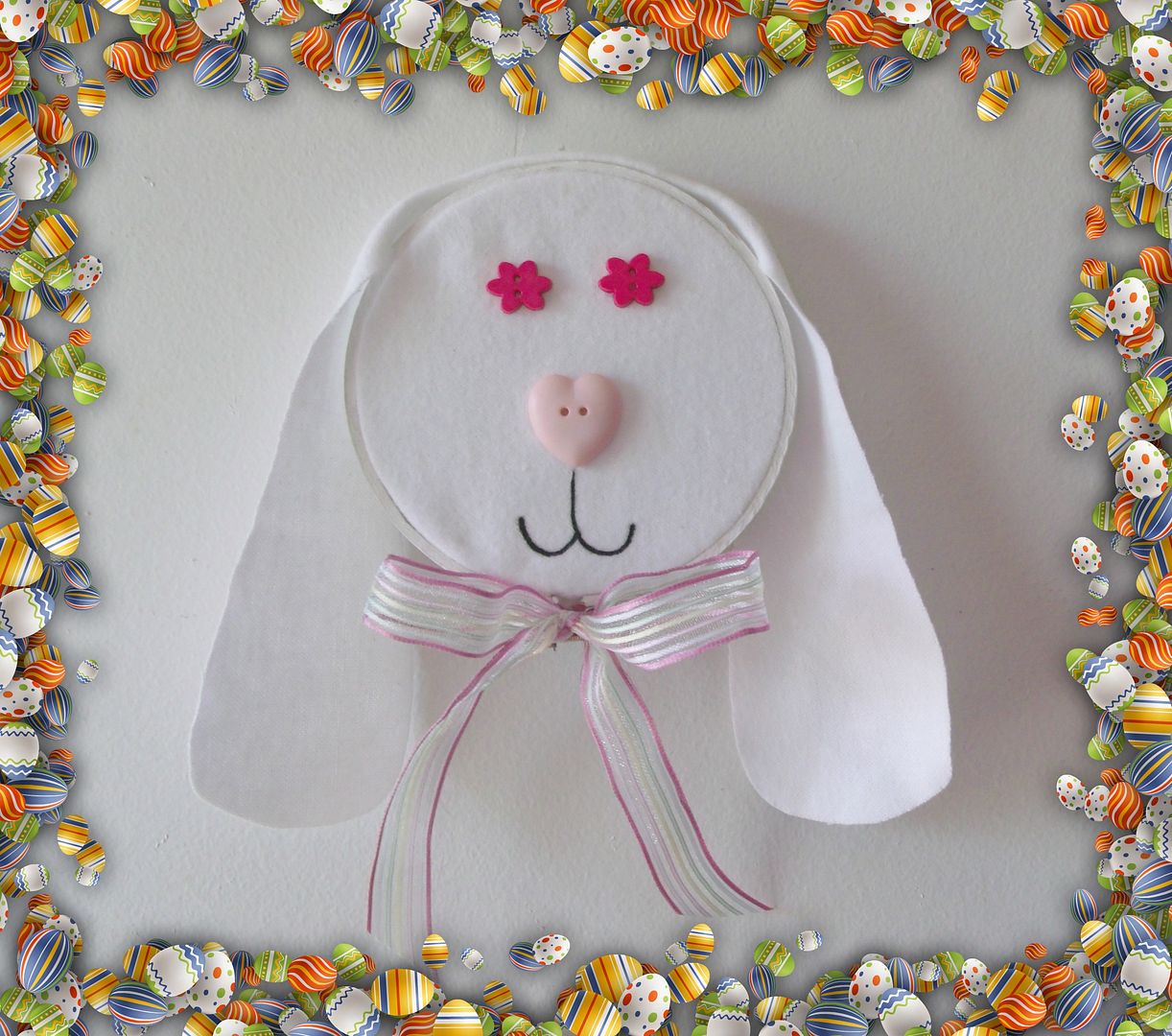 I love little projects that you can whip up fast and actually have everything you need.
I've got a ton of these 4" hoops. Don't ask me why, I don't know. It's hard to tell in the picture, but I painted it white.
Unfortunately, that is the only photo I took of the "during" stage because this was going on at the same time.
Yeah, not a great idea. Well, it was to them, but you should have seen the disaster afterwards! See the top of the table? It's all kinds of colors now. See Tierni? Her hair was a pretty color of purple. See Triniti? Her nose was blue.
You can probably already tell, but I used white felt for the face and ears, buttons for nose and eyes, and a paint marker for the mouth.
How that little bunny stayed white in the middle of the paint fiasco, I'll never know!
I link to
these
fun parties.