This is what I've been so excited to show you all week that I made for the new baby! I've got to tell you, it was so hard for me to wrap it up and quit looking and admiring it! I know, that sounds bad, but this blanket was so fun to make, I've already started on a couple more!
I used 4 different flannels, one for the main (the helmet) and 3 for the layers (white, black, and gold). I cut the 3 layers that were going to be cut 1" shorter on all sides. So basically, I had a 45" square of the football fabric and 43" square of the others.
I'm so sorry, I took pictures of it all laid out before I sewed it, but between the computer being fixed and the new laptop, I lost them.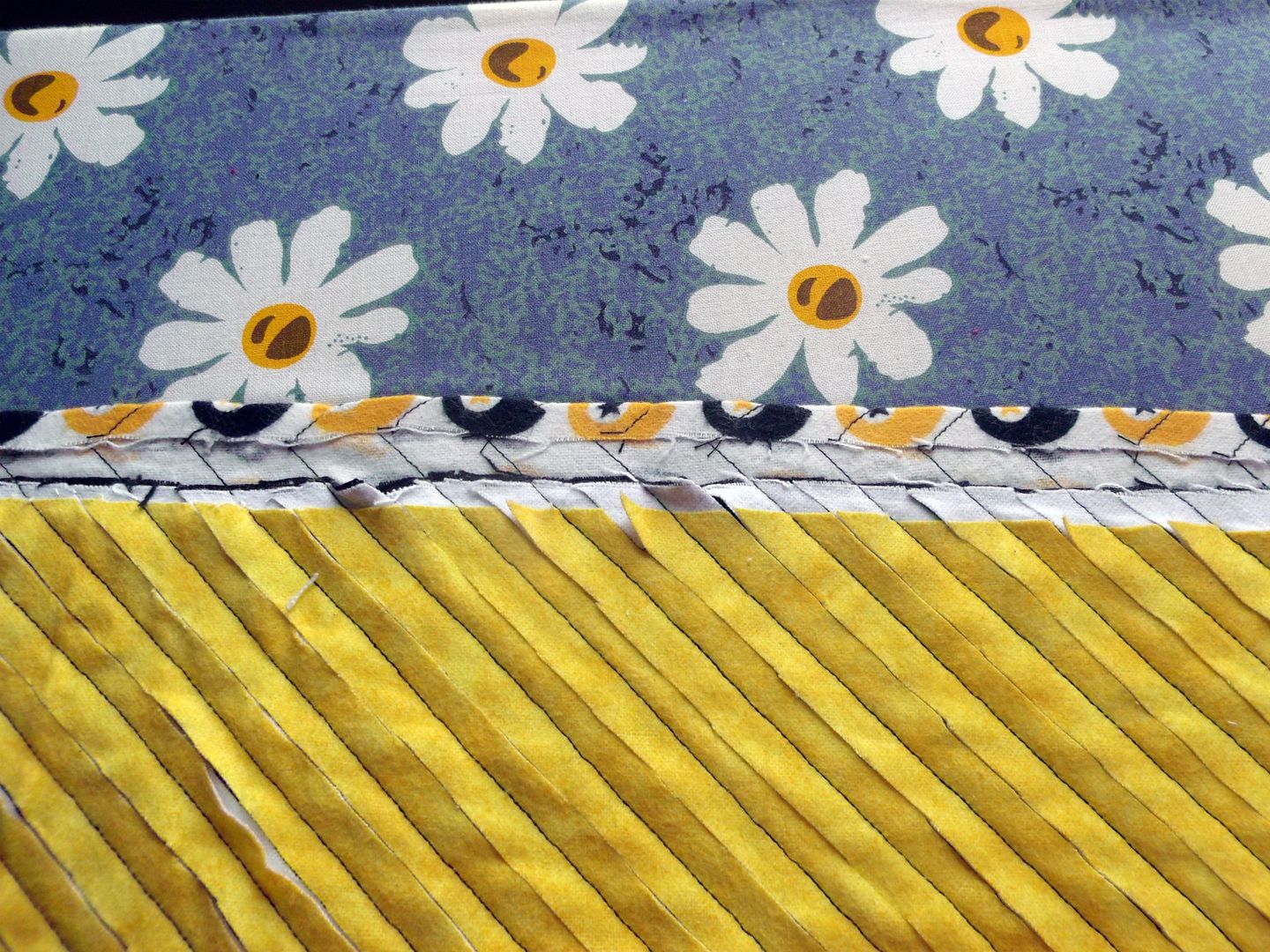 This is after it all was sewn and cut. Blanket binding or bias tape does not like me and that's why I left the extra inch all the way around on the main fabric. After it was all sewn and cut, I ironed the extra edge over a 1/4".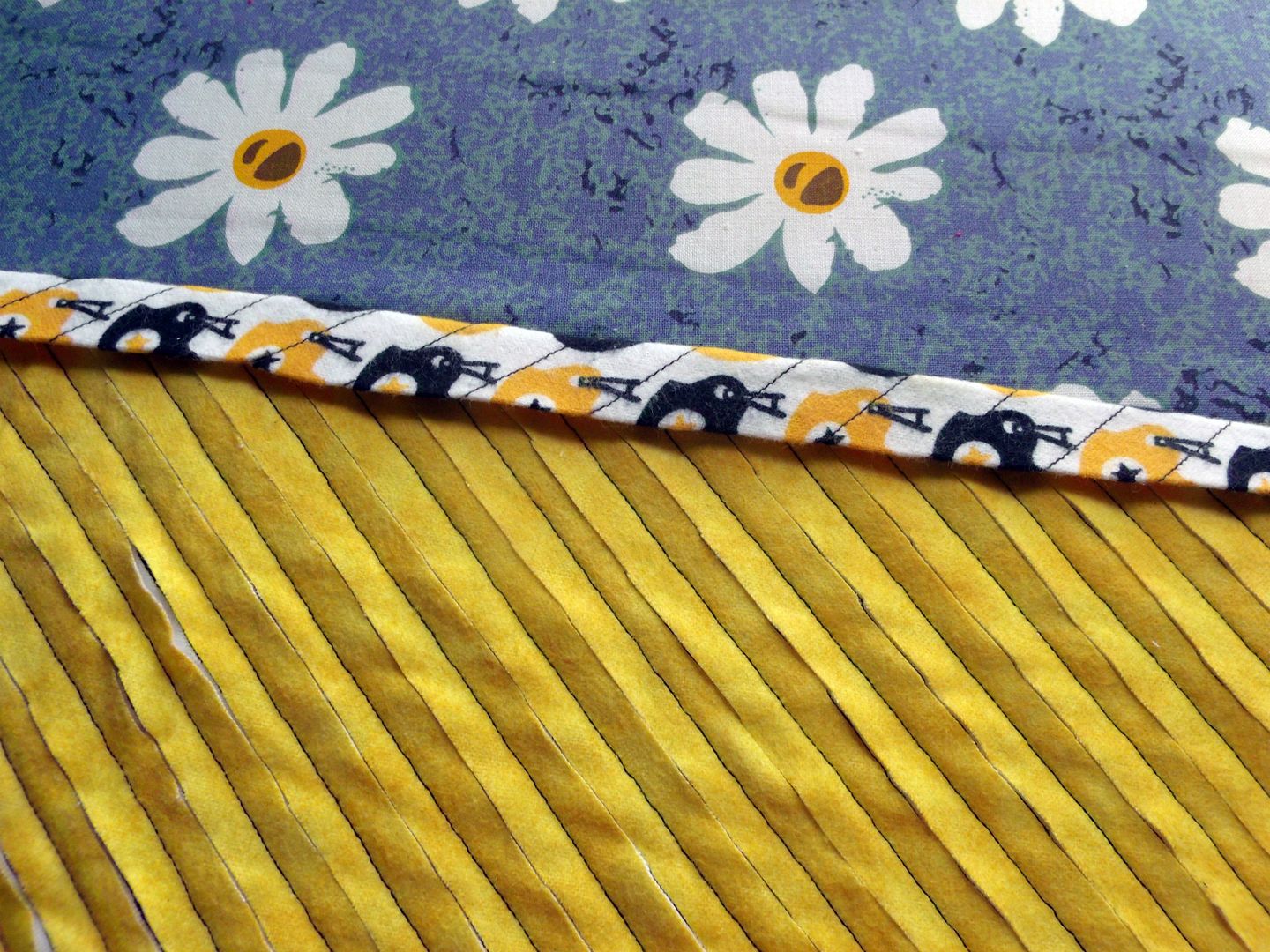 Then I folded that over and pinned it.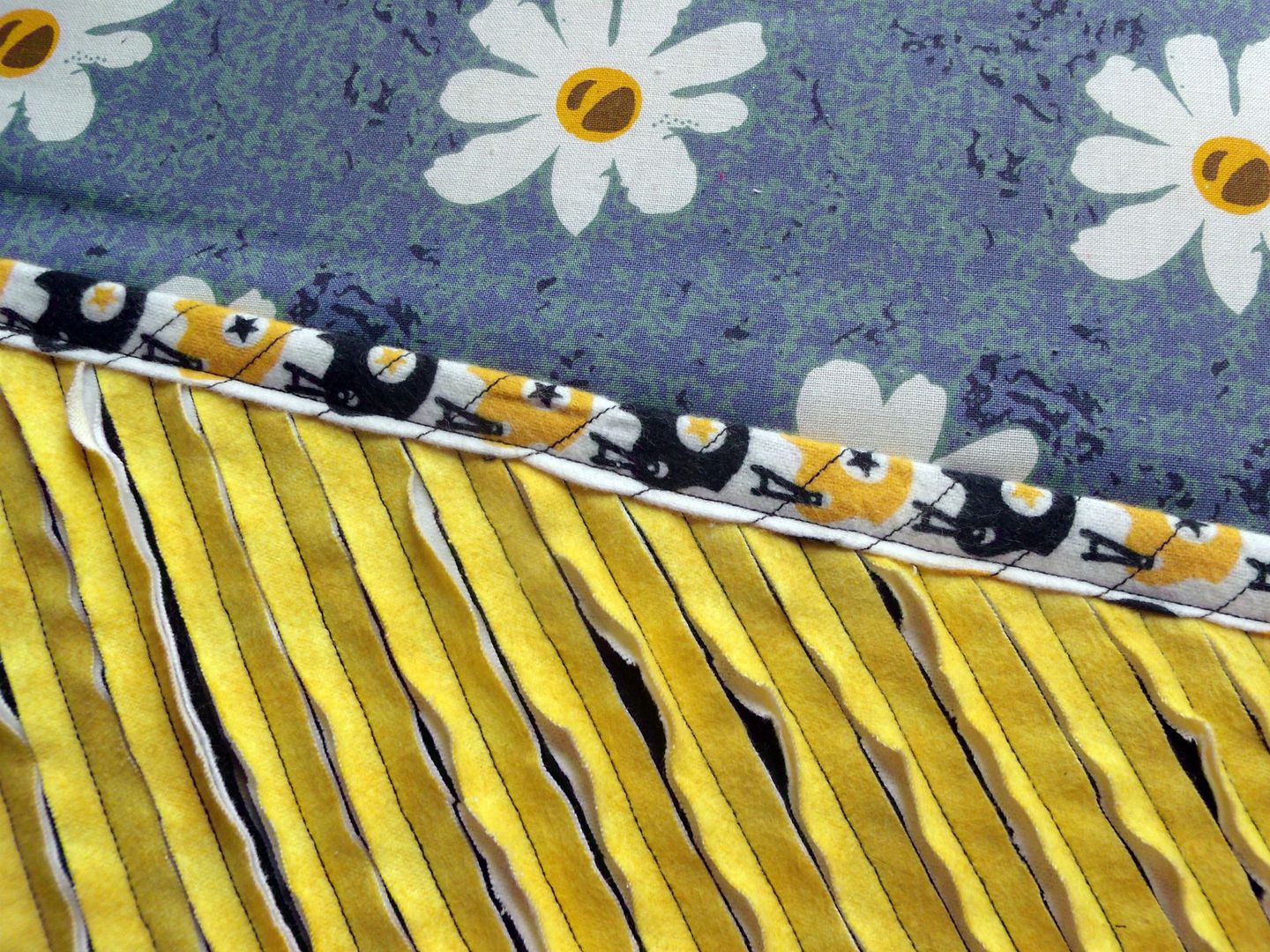 I squared the corners and sewed it all down.
It's the little things in life that make me happy and after I washed the blanket and dried it, I screamed with joy! (Yeah, I know, I'm a dork!) It's amazing how it looks before and then when you take it out of the dryer it's so soft and perfect!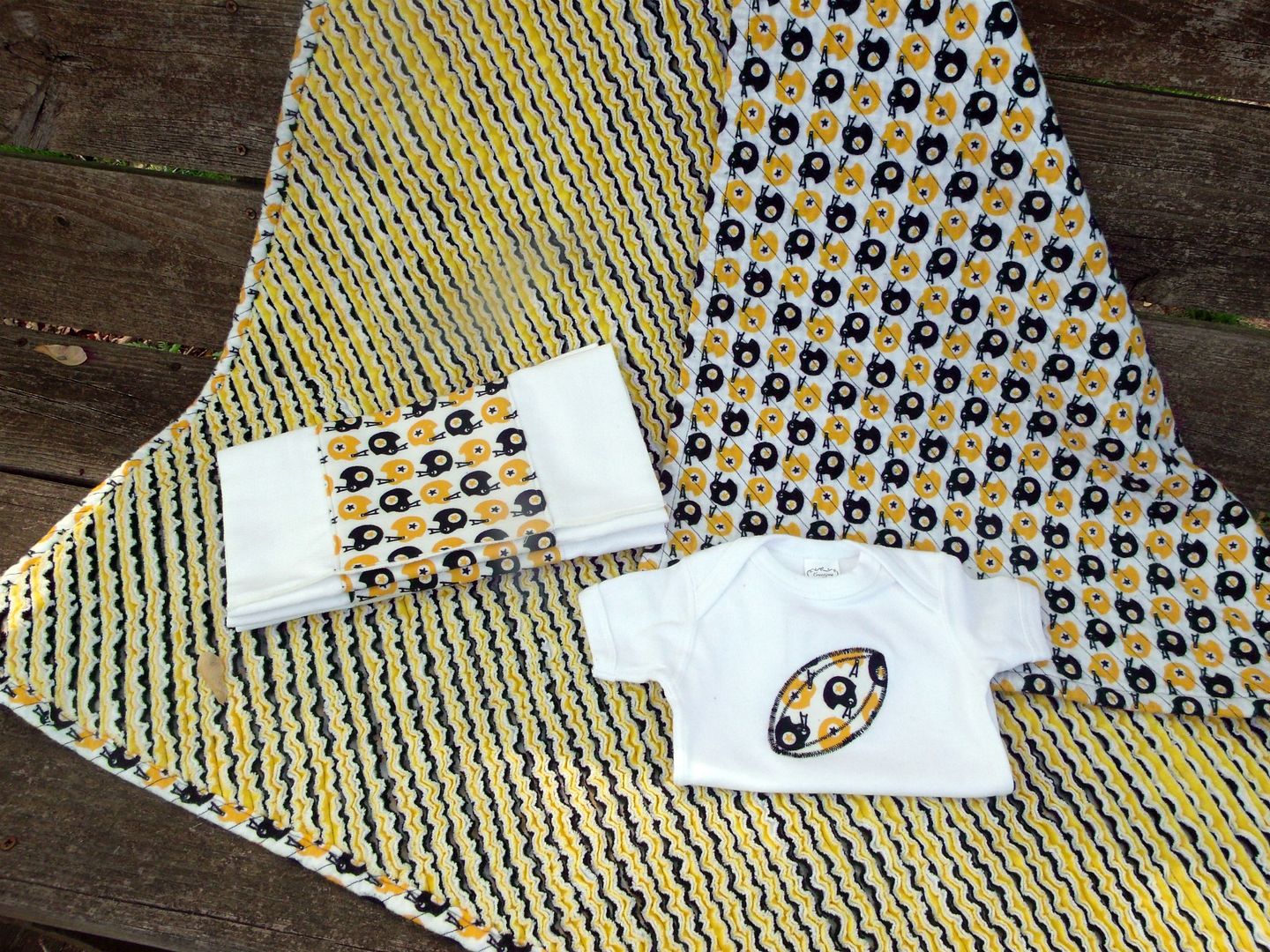 Little Boston Anthony, this is for you! Baby quilt,
onesie,
and go ahead and spit up, you've got your
burp cloth
.
I'm linking to
These
parties this week.