You were warned, Mickey Mouse has invaded this house and blog!
Although, I did move on to a bracelet this time!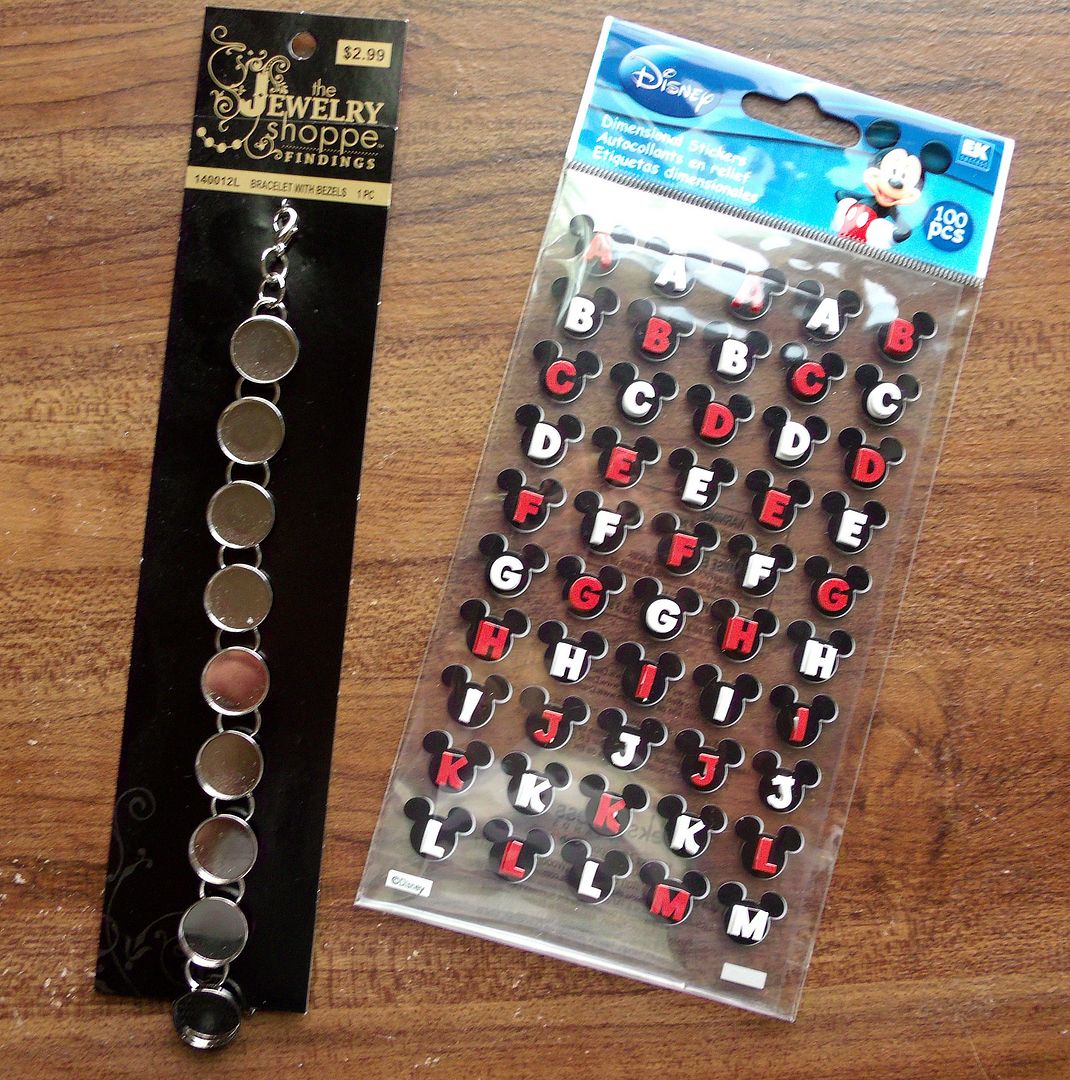 It had to happen, I had that bracelet and stickers and...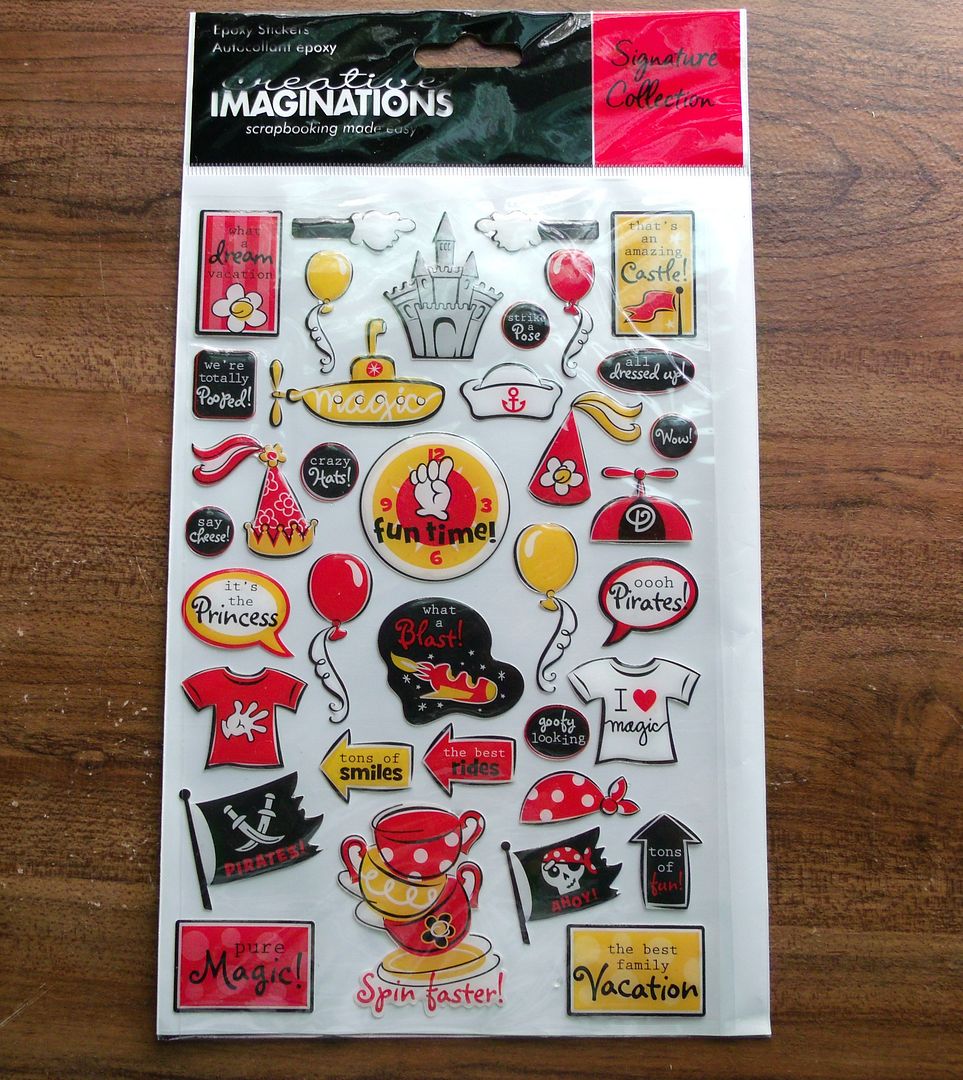 even more stickers!
I took one of the round things off the bracelet because it was too big for the girls. Glued the stickers in and used Dimensional Magic.
As much as I love Dimensional Magic, I think I discovered something. When the bottle is almost empty, it bubbles. I did this bracelet one afternoon and checked it before I went to bed and it was fine, no bubbles at all! The next morning when I looked at it, it had dried and there were bubbles everywhere! What the...??
Has anybody else had this problem?