So Terri, you didn't win the mega-bucks lottery last week, what are you going do to now?
Why yes, yes we are! (I watch too much Phineus and Ferb with the kiddo's!) This is your fair warning that we're going to DisneyWorld in May and you're probably going to see a lot of Disney themed crafts here.
I started with the two sizes of washers, one big and two small. Now here's my tip of the century. It's so hard to trace and cut around the washer, especially the small ones. If you ever do this, the cost of the paper punches is worth it's weight in gold! I always punch the inner circle first in the paper I'm going to use and then punch the larger part of the washer so you can center the inner part. Does that make sense?
You end up with paper rings that you mod-podge onto the washers.
I glued the smaller washers on for ears first, then wrapped jewelry wire around them. Gluing them first just helps them stay in place as you're wrapping the wire.
I always like using the leather cord for the "chain" so you can adjust it for any size.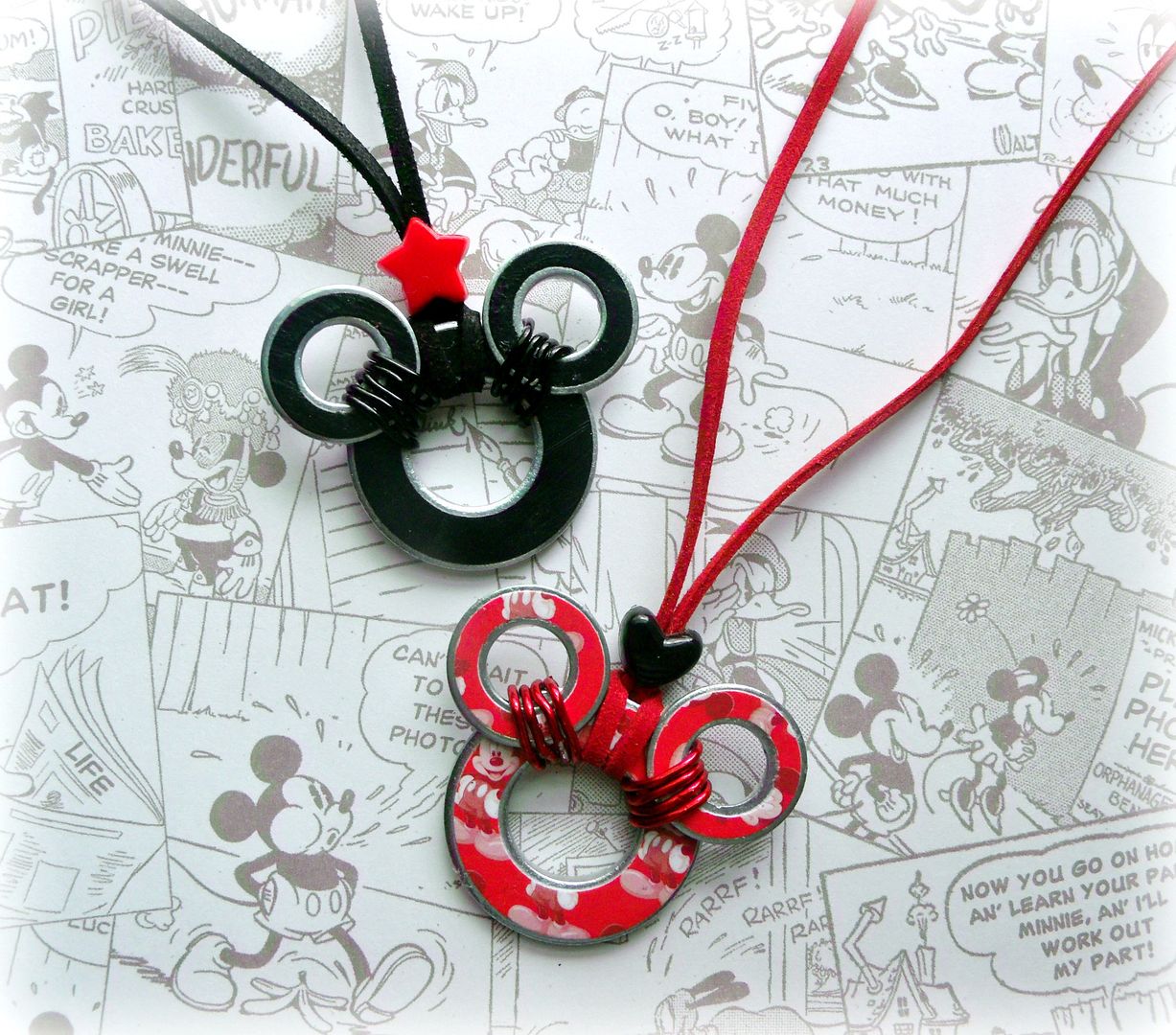 I probably shouldn't confess this, but I was watching the Disney channel while I was making these!
Is that wrong?
I'm linking to
These
awesome parties this week.