So Terri, you didn't win the mega-bucks lottery last week, what are you going do to now?
Why yes, yes we are! (I watch too much Phineus and Ferb with the kiddo's!) This is your fair warning that we're going to DisneyWorld in May and you're probably going to see a lot of Disney themed crafts here.
I always like using the leather cord for the "chain" so you can adjust it for any size.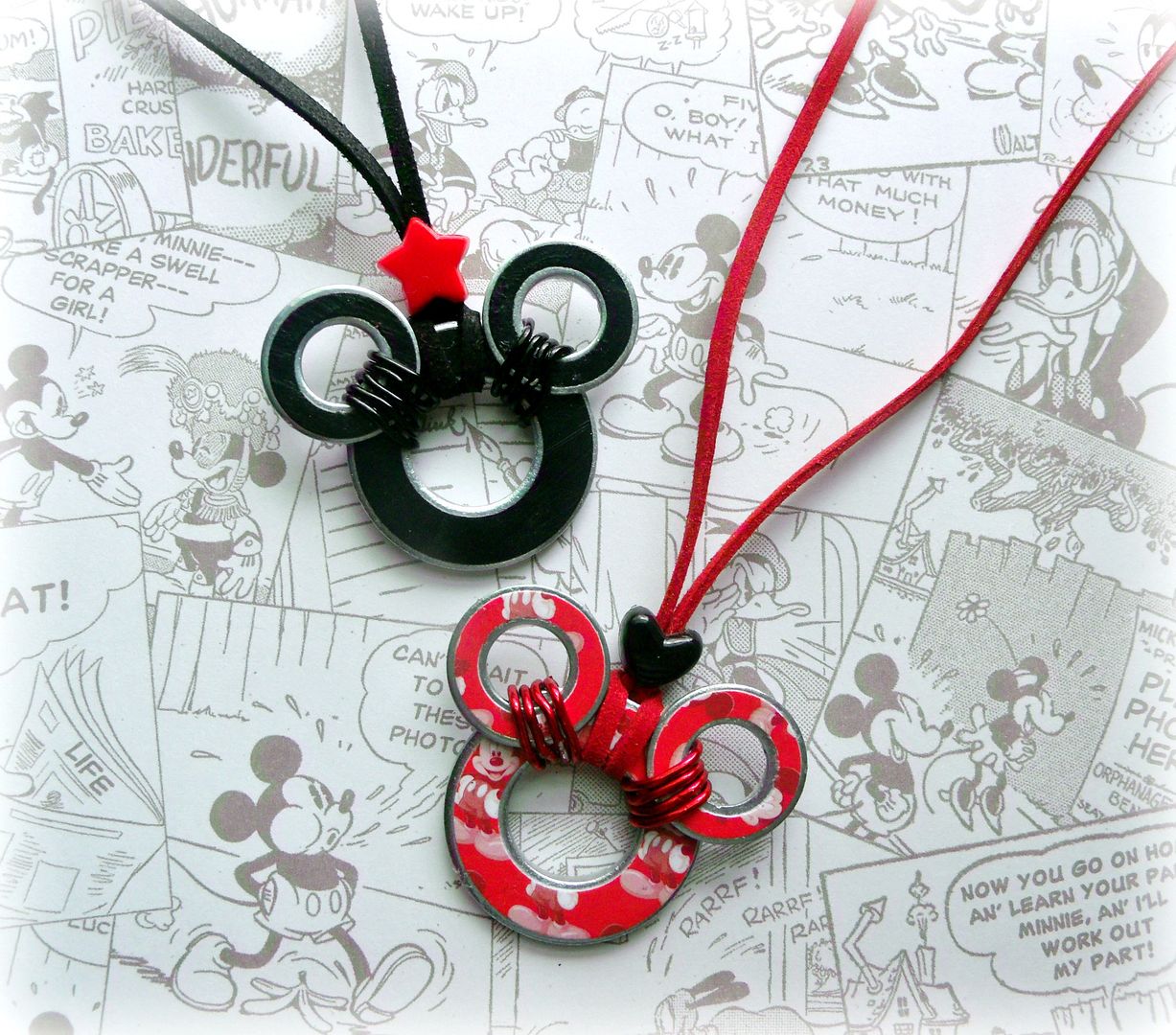 I probably shouldn't confess this, but I was watching the Disney channel while I was making these!
Is that wrong?
Update: These are now available in my Etsy Shop. You can find both of these, along with other colors, Here.