First of all, I don't like change and as I'm writing this post, I'm totally confused with the new blogger look! Hope I can pull this off!
I made Jace a
baseball wall hanging
last year and promised Jordyn a soccer one.
I'm only a year late in doing so!
I found these paper plate holders at Goodwill, 4 of them for 50 cents!
I used one of them and spray painted it white.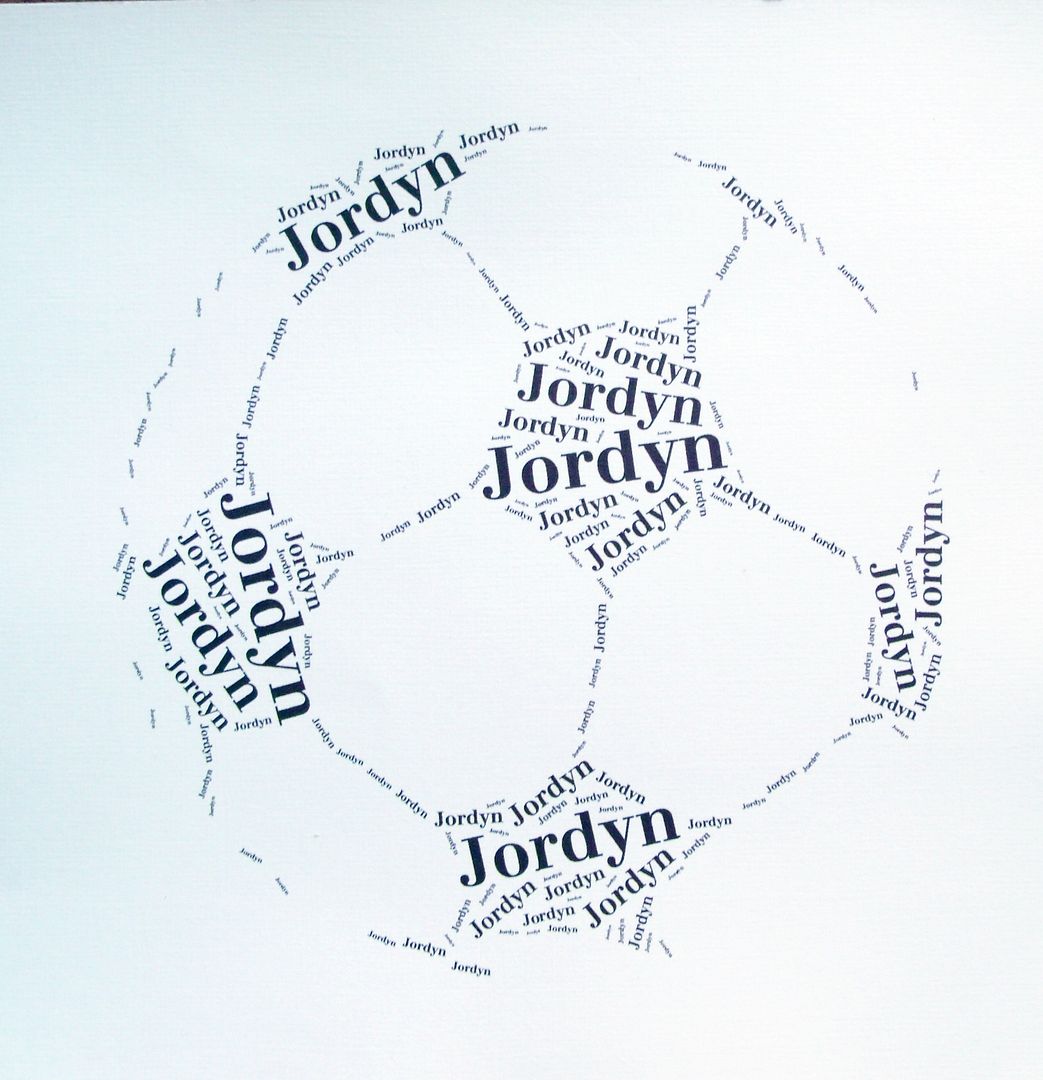 I went to
Tagxedo
and found a soccer ball there and plugged in Jordyn's name. If you haven't played around over there, yet, it sure is fun! I was hoping they would have a volleyball also so I could make one for Jalynn, but soccer was all they had.
I cut and glued it to a round piece of cardboard to fit the middle of the plate.
Hot glued it in the center and added black cording to finish the inside edge. I kind of thought I was finished, but Jordyn suggested I add flowers around the edge.
Yo-yo flowers it is!
I've got to admit, she was right!
I'll be linking
Here
this week.