I've got a confession to make. I'm not a good traveler. It doesn't matter if we drive (which is worse because it takes longer) or fly, I'm awful! I go stir crazy!! We're going to be flying to Florida with 3 of our grandkids and I know I've got to be calm and enjoy the ride. Yeah, I know, we may be in trouble, but I'm trying to think up things to do to keep us busy.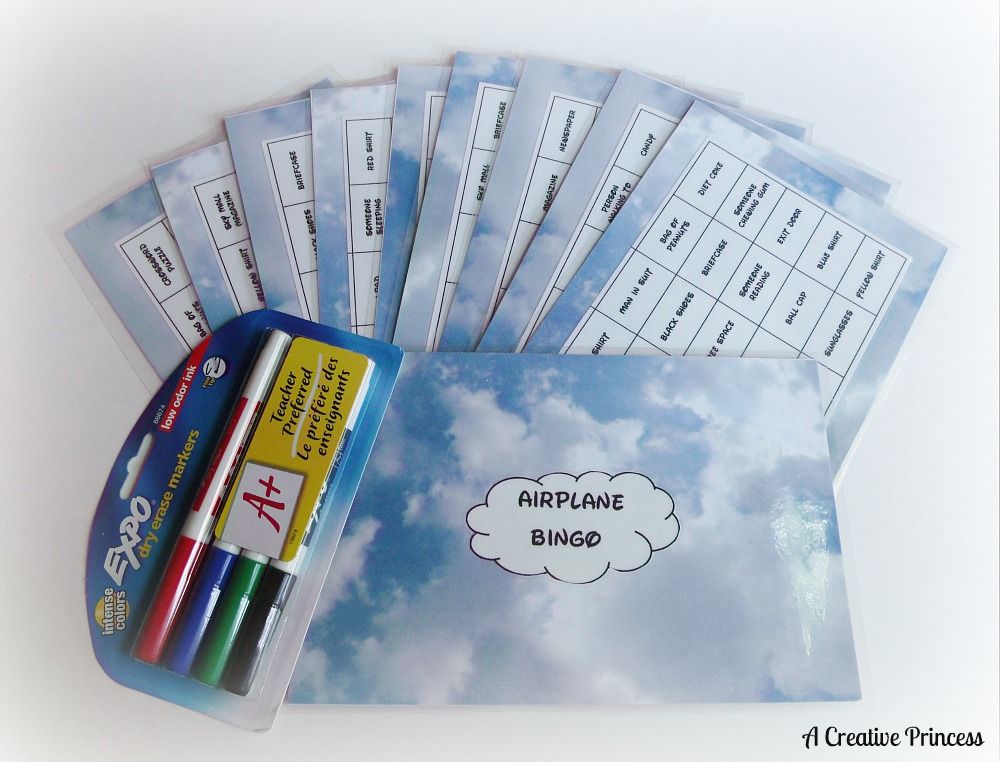 Hence, Airplane Bingo.
Greg and I sat around one night and thought up 50 things that you might see on the airplane. Oh, and one of his suggestions was an air mask. Are you kidding me?!!! If we see an air mask, that means we're going down!! Now do you see why you don't want to travel with me? Anyway, air mask is not on there! (By the way, I know you see it in the beginning of the flight when they're showing how to use it, but I figured we wouldn't be playing that early.)
I used an Excel spreadsheet and started randomly putting the words in.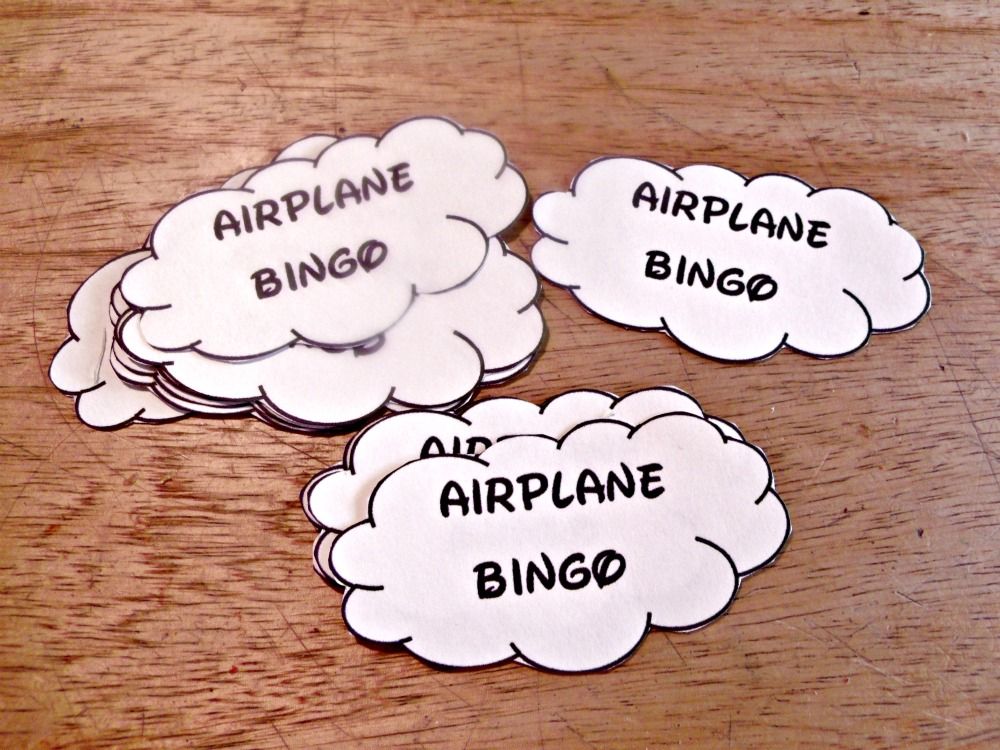 Then I made some little clouds with the name of our game.
I made 10 different cards and glued them on cloud paper.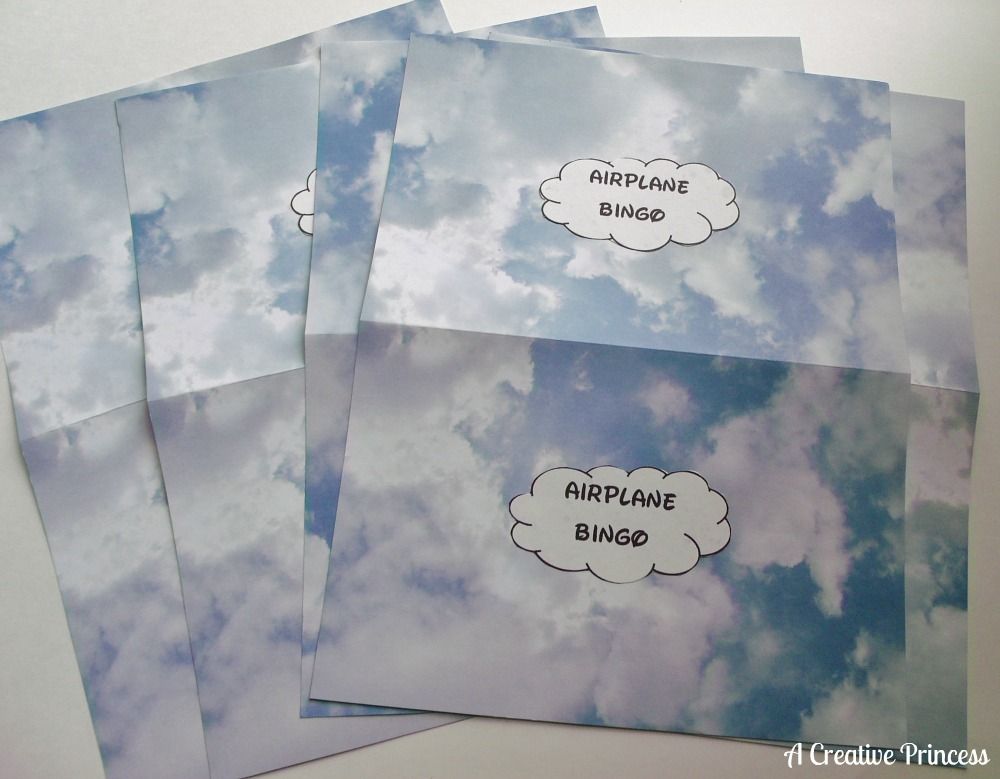 I folded my paper in half so that I could center everything when I glued it on. The 10 clouds went on 5 different sheets of the cloud paper.
I put the front page to the back and ran to Office Max and had them laminate the 5 sheets for me. Came home and trimmed everything and miraculously, nothing was upside down!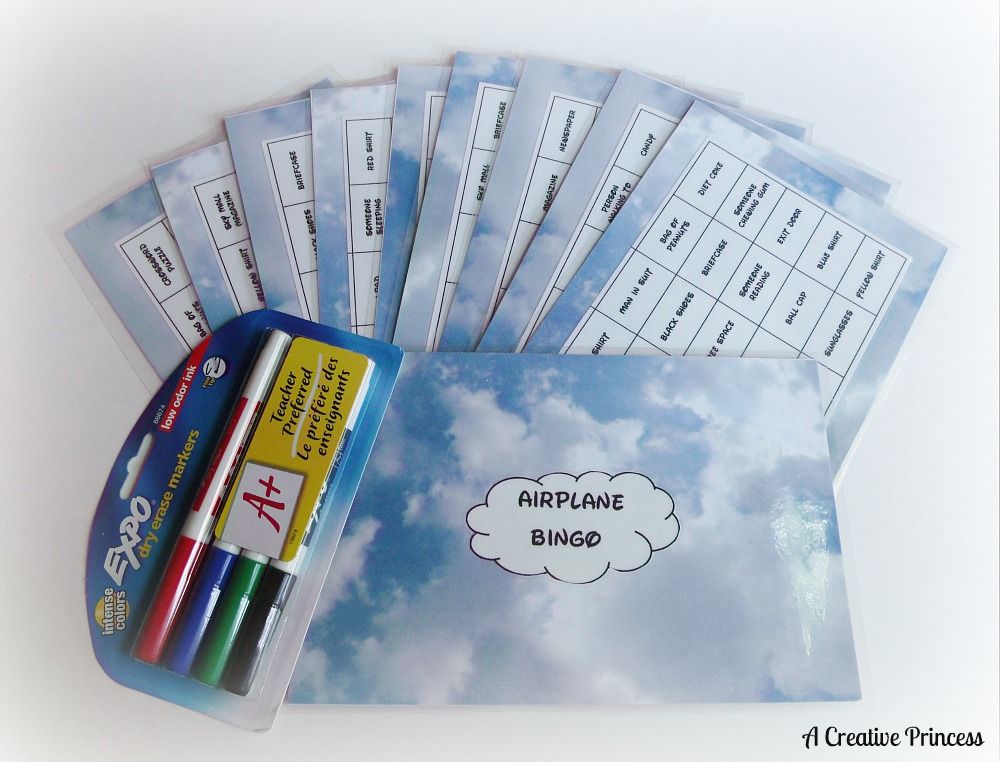 While I was waiting at Office Max, I ran over and grabbed some new dry erase markers. Which reminds me, I need something for us to wipe our boards when we're done playing. Guess you know what I'll be doing tomorrow!
I'm joining
These
awesome parties this week.