For Mother's Day, I wanted to make Jennifer a little something for being such an awesome wife to Josh and mom to the kids.
And since it's baseball season around here, what's better than a baseball necklace with Jace's number?
I had these stickers and the littlest ball fit perfect into...
these bezels. Funny, I never knew that's what they were called!
Jace is #29 so I added sticker numbers to the ball and then cut out with the paper punch.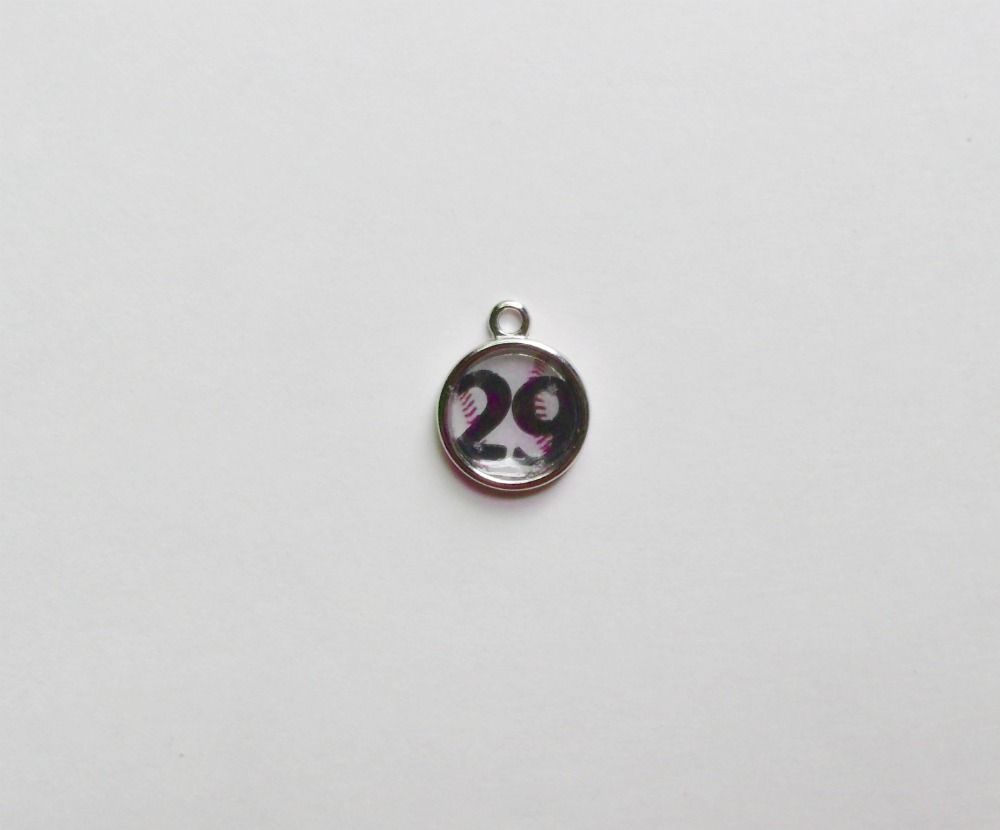 I stuck it in the bezel and added Dimensional Magic. And no, you're not seeing things. I didn't like the way the red numbers were looking, so I switched to black.
I had the baseball charms that I picked up one time when they were half off and put it all on a ball chain. I was thrilled that she loved it!
It just so happens that today is one special little boy's birthday!
Happy Birthday, Jacer!! We love you!