Okay, so I told you I was a horrible traveler
Here
when I made the Airplane Bingo for something to do on the plane with the kids. I know myself and knew we were going to need more to do to keep me from fitcheting.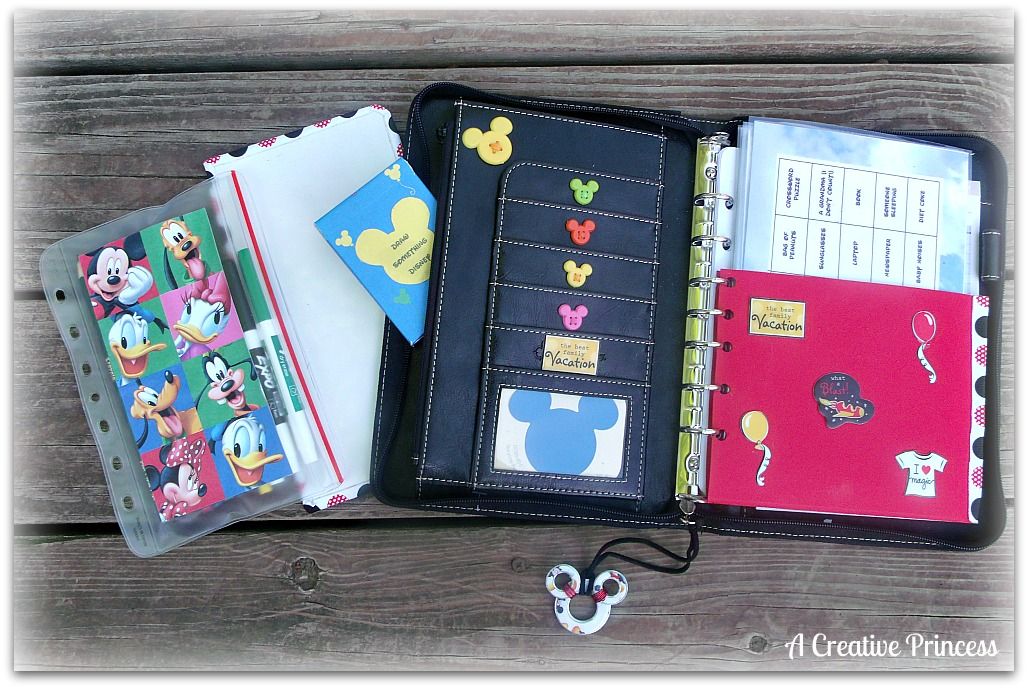 And something to keep everything in.
I had this planner that I bought in January to keep myself organized. See how well that worked out? It's still brand new.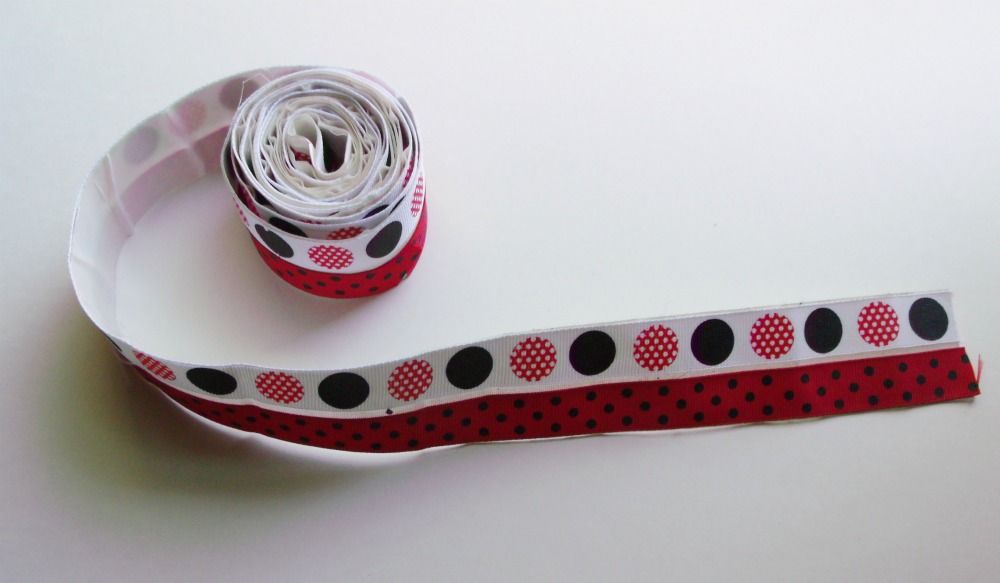 I had Jordyn stick ribbon to one side of double sided carpet tape. I thought I took pictures of her doing it, but must not have. After she had it all stuck on, I cut between the two ribbons. It's a great way to use ribbon on projects like this without using glue!
When you're ready to use the ribbon, you just peel the backing off the back and it sticks great. I attached a Mickey Mouse washer to the zipper. The tutorial for it is
Here
.
For something to put the Airplane Bingo cards in, I took cardstock and folded it in half. I glued one side and added the ribbon tape and punched holes in the other side.
Of course, more Disney stickers!
There's paper already in the planner, but wanted to add a white board to draw on. I had one that could be cut to fit...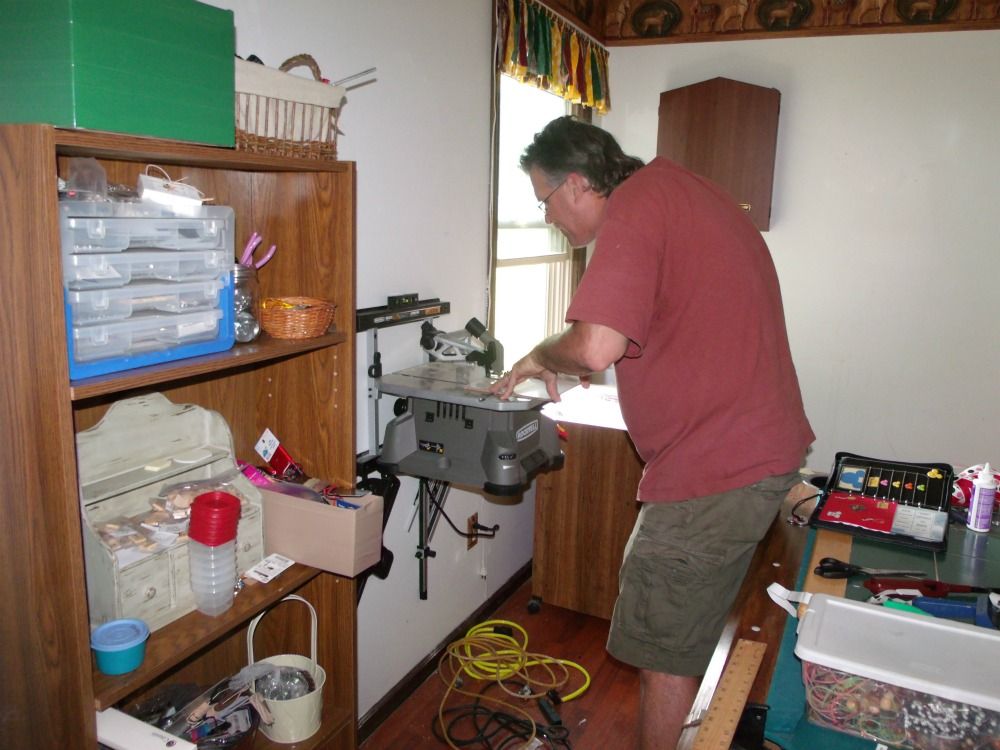 and Greg came up and cut it for me.
Have I ever told you the story behind that saw? It does everything! One morning Greg and I were in the car going somewhere and he told me my saw would be here in the next day or two. What saw??? and why would I want a saw? Evidentally, one night when he couldn't sleep, he turned the t.v. on in the bedroom and I woke up and saw an infomercial for it. I begged him to order it for me and he did. I thought he was lying and just wanted it for himself, but look where he put it...in my craft room! Okay...maybe I should believe him now that I talk in my sleep!!
I stuck more ribbon tape around the edges.
I took the pencil bag that came with the planner and mod-podged paper to it.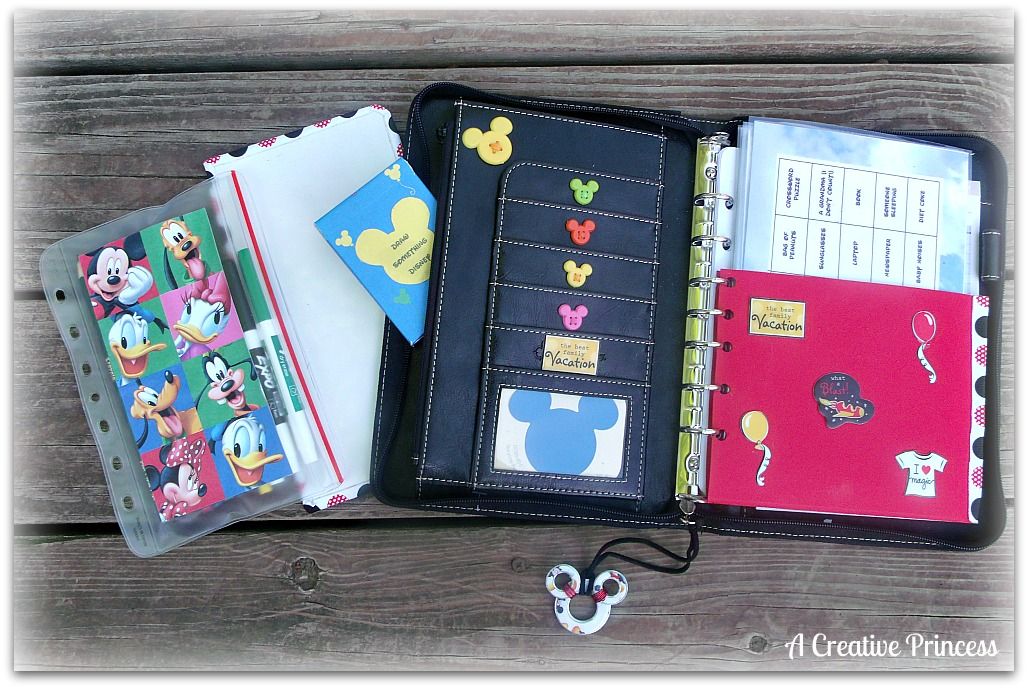 The Draw Something Disney cards that I made are
Here
and it all fits in there perfectly. Now, if that doesn't keep us busy for the 2 1/2 hour plane ride, I don't know what will!
Happy Friday!
Here
are the parties I join each week.