I love Mary Poppins! I know I'm old, but I still remember the day when I was 6 years old and Mom and Daddy took me to see it for the very first time! The next week, I got the record album (See? I am old! record?!!) and the sheet music for the piano that I played.
When my adorable and sweet friend, Mindie, from
Bacon Time
posted her Mary Poppins printables that are
Here
, I knew exactly what I wanted to do with them.
I took one of them and printed it off. I actually took coffee from the cup I was drinking and rubbed it all over the paper and waited for it to dry.
I ran to Hobby Lobby, which by the way, they should pay me for every time I walk in there! At the very least, they could give me a perfect parking place with a sign with my name on it! Sorry, I wandered away for a minute. I bought a canvas mat. Is that what they're called? (I sat here forever trying to think of what the official name for that thing is!)
I honestly didn't know if this would work or not, but there were 2 mats in the package I bought so I figured if I screwed it up, I could use the other one. I rubbed stain around all the edges and part of the top. It worked!
I went to my piano bench and pulled out my Mary Poppins book. Yes, I've kept it all these years and actually would still play every now and then.
It hurt a little to do it, but I took out the page of Supercalifragilisticexpialidocious. As you can see, I obviously had a little problem with counting as I played! But look, I got a star!!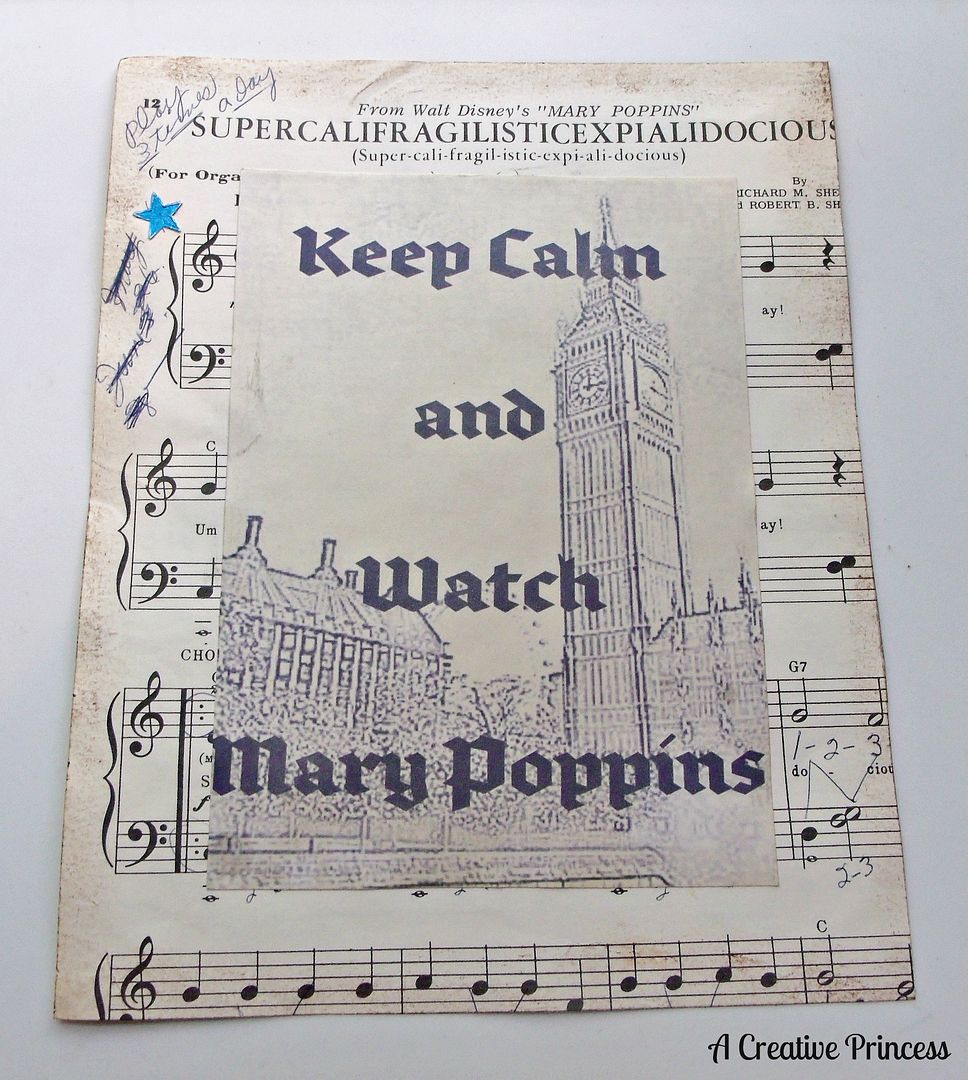 I rubbed a little scrapbooking ink around the edges and glued the printable on.
Then I just glued it to the canvas. It now has a permanent spot on my piano!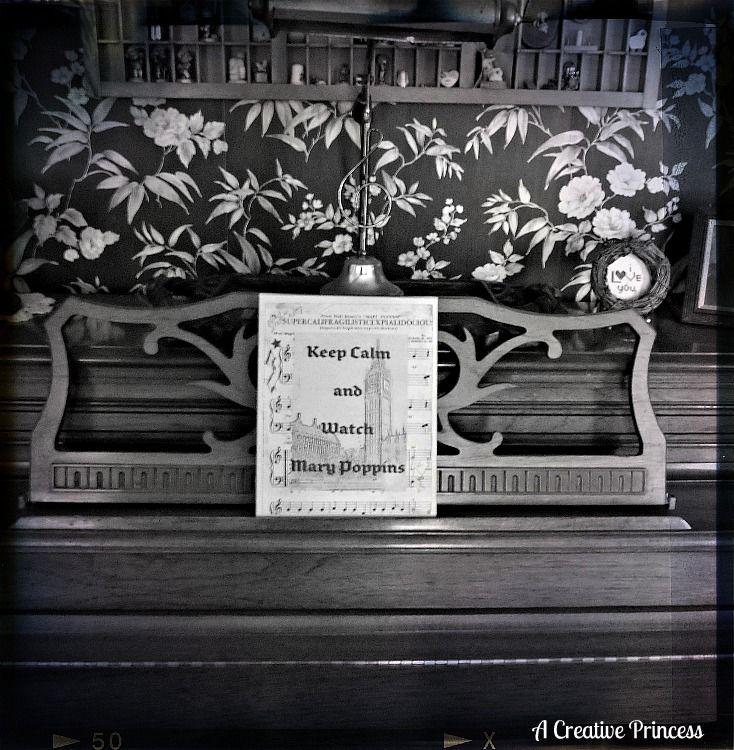 Thank you,
Mindie
, for sharing this! You know I love you!
I can't tell you how many times I've watched that movie. My kids all (had to) watched it when they were little and would probably never admit it now, but I'm just sure they still know the words to every song!
Remember, when things are a little tough going, just a spoonful of sugar will help!
I'm linking up to
These
fabulous parties this week.