You've probably all figured out by now that I can't stand anything leftover laying around. I know if I pack it away, I'll forget about it.
Which is why I usually end up making little necklaces or something for the kids.
I bought these stickers for the big buttons for something else (post coming soon) and had the little ones left. I tried making earrings out of them, but that was a total fail.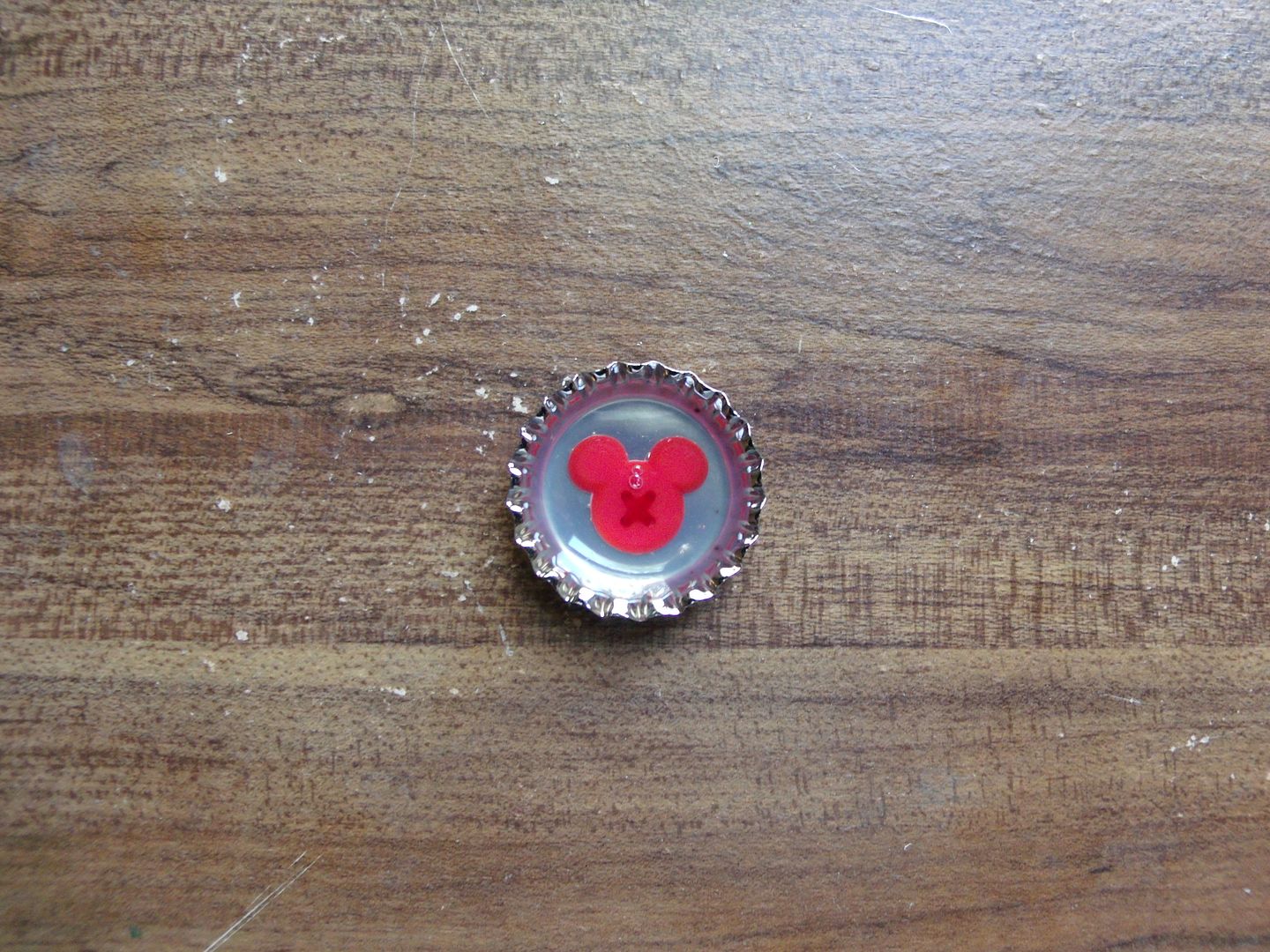 So instead, I stuck them in a bottle cap and added Dimensional Magic.
Add a bail to the back and ribbon and you've got yourself a necklace!
While I was digging for bottle caps, I found those little thingies.
The other stickers wouldn't fit, but those little gems did!
Now would somebody please remind me of what I was originally doing the other day before I found all the stickers and got sidetracked?
Happy Monday!