Triniti adores her first grade teacher!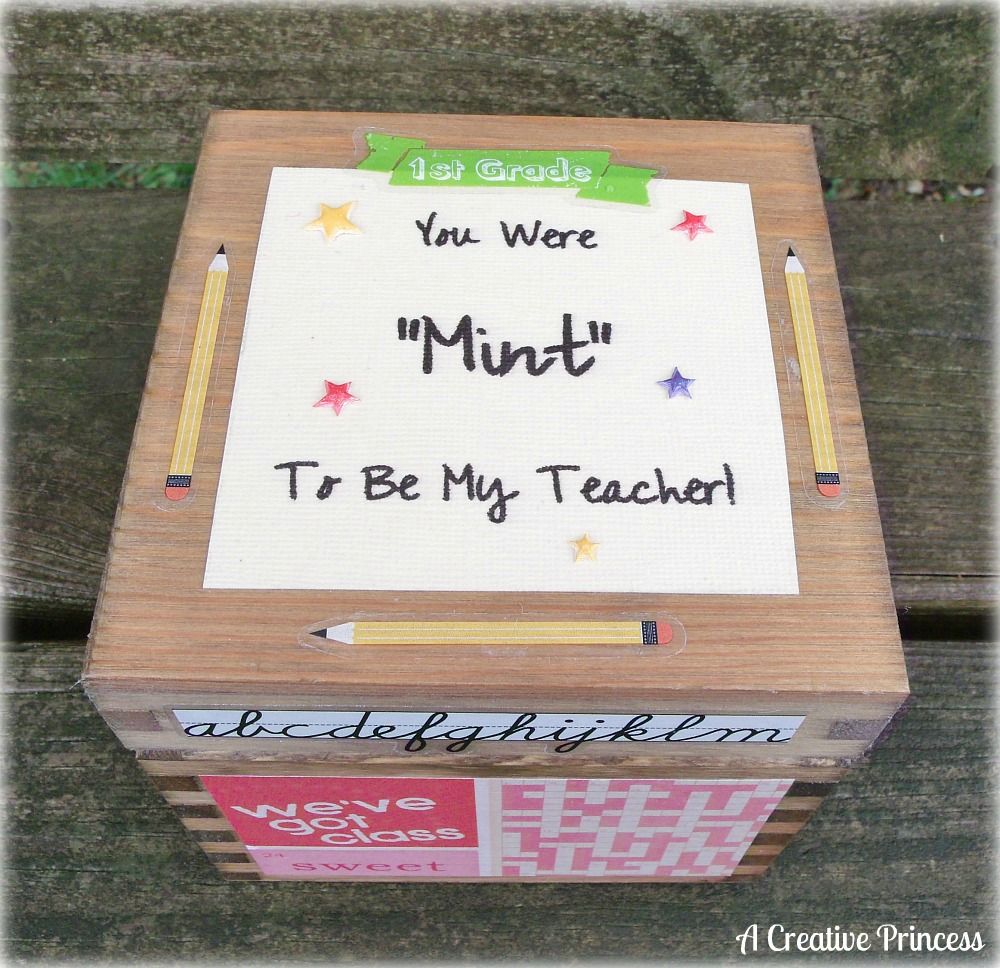 So we went to work this weekend on making her something for Teacher Appreciation week.
I picked up a wood box from Hobby Lobby and stained it.
Then mod-podged paper to all sides and added a few stickers.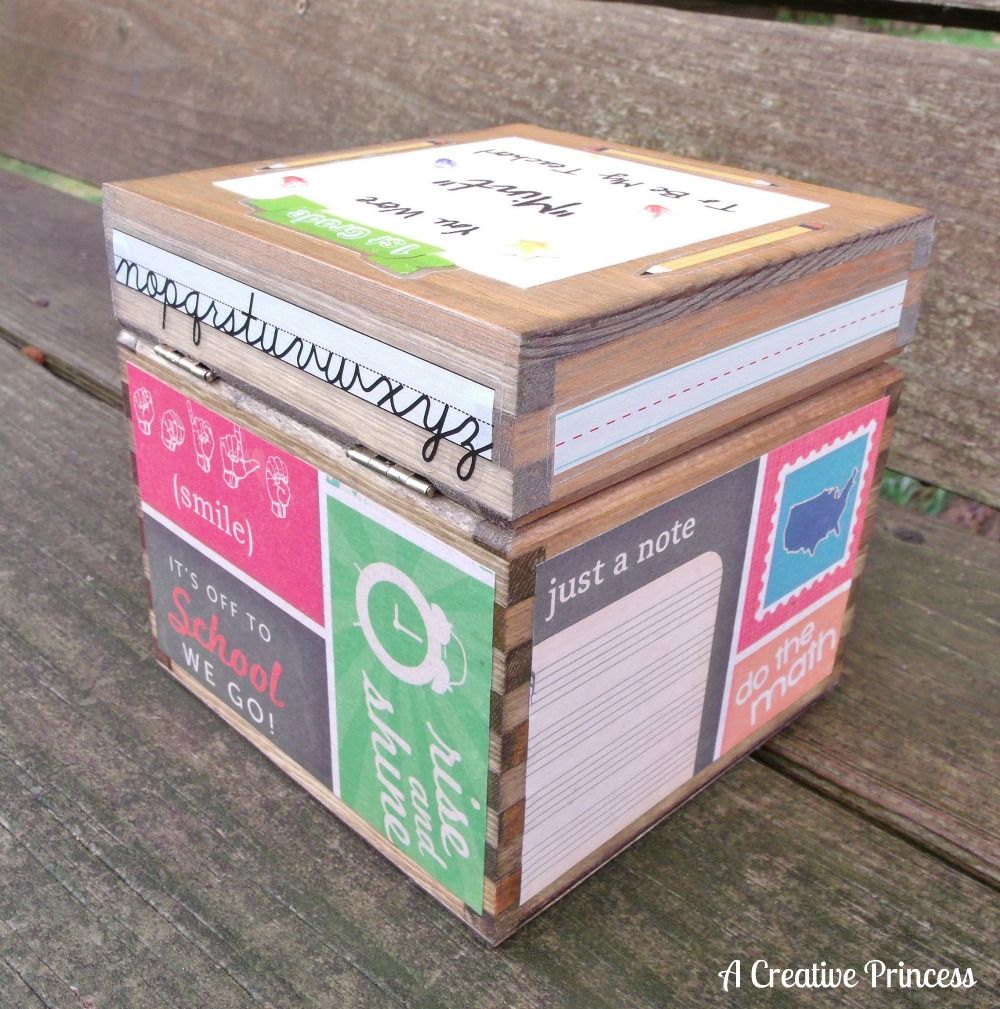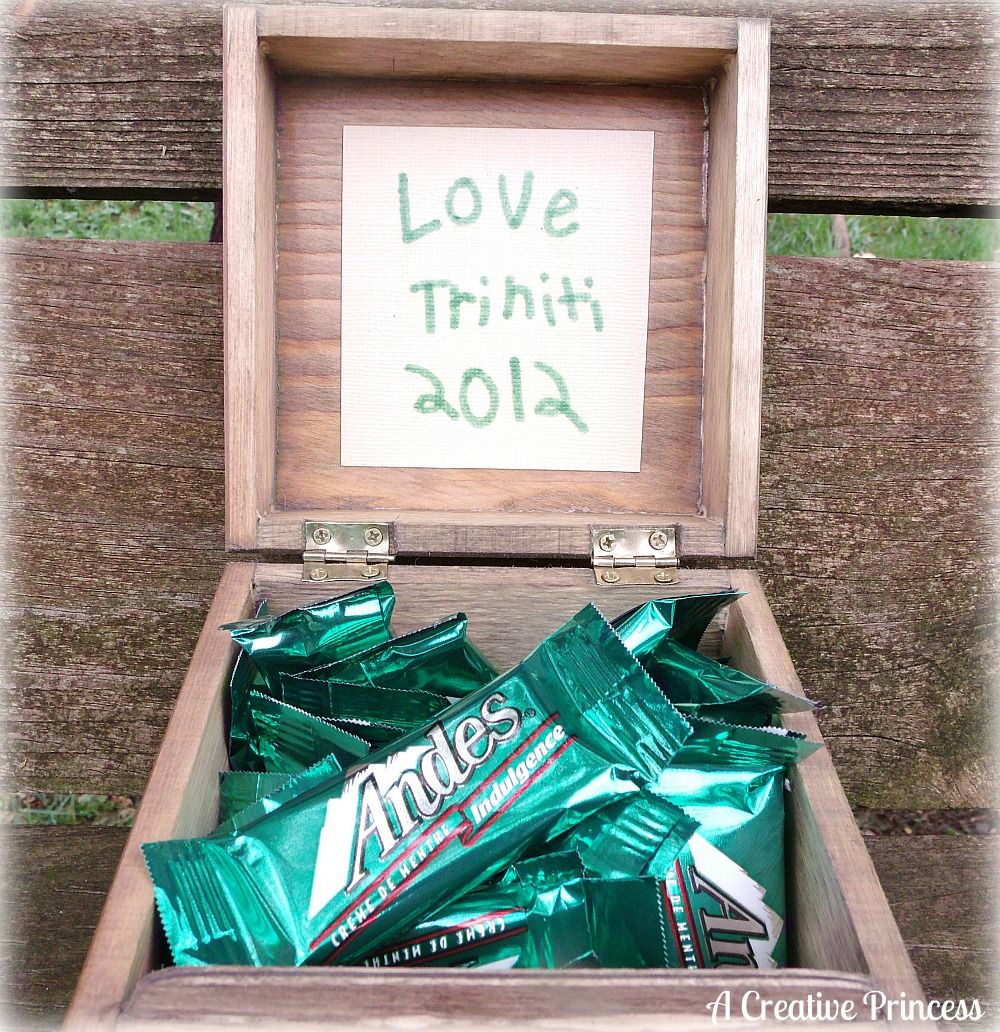 Triniti wrote her name and year on cardstock and I mod-podged it to the inside of the lid.
She is so excited to take it to her today!
Here's the amazing part of this whole project. I did not eat even one of those Andes Mints when I opened the package and filled up the box. Don't give me too much credit, I knew if I ate one I wouldn't be able to stop and there wouldn't be any left!