As I was walking to the backyard last week from the front, I looked at the gate and thought it looked awfully lonely.
It needed a little something for the 4th of July, too!
I lucked into that little beauty one day at Hobby Lobby on sale for $5.00.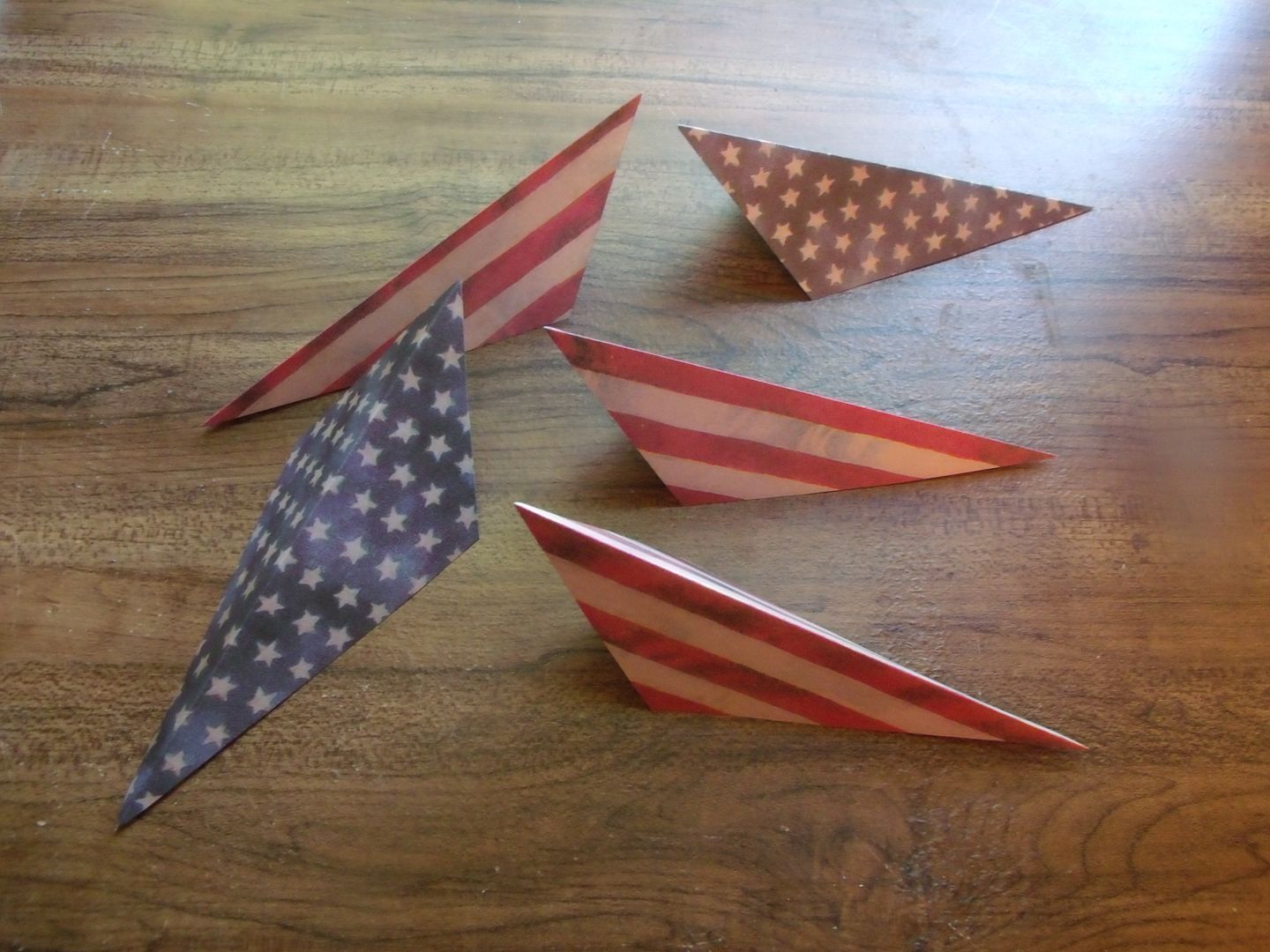 I originally was going to use 10 pieces of paper to cover it, but it was much easier using 5 and folding it.
Then just start mod-podging each piece on.
I probably could have added ribbon or something else, but I loved the simplicity of it.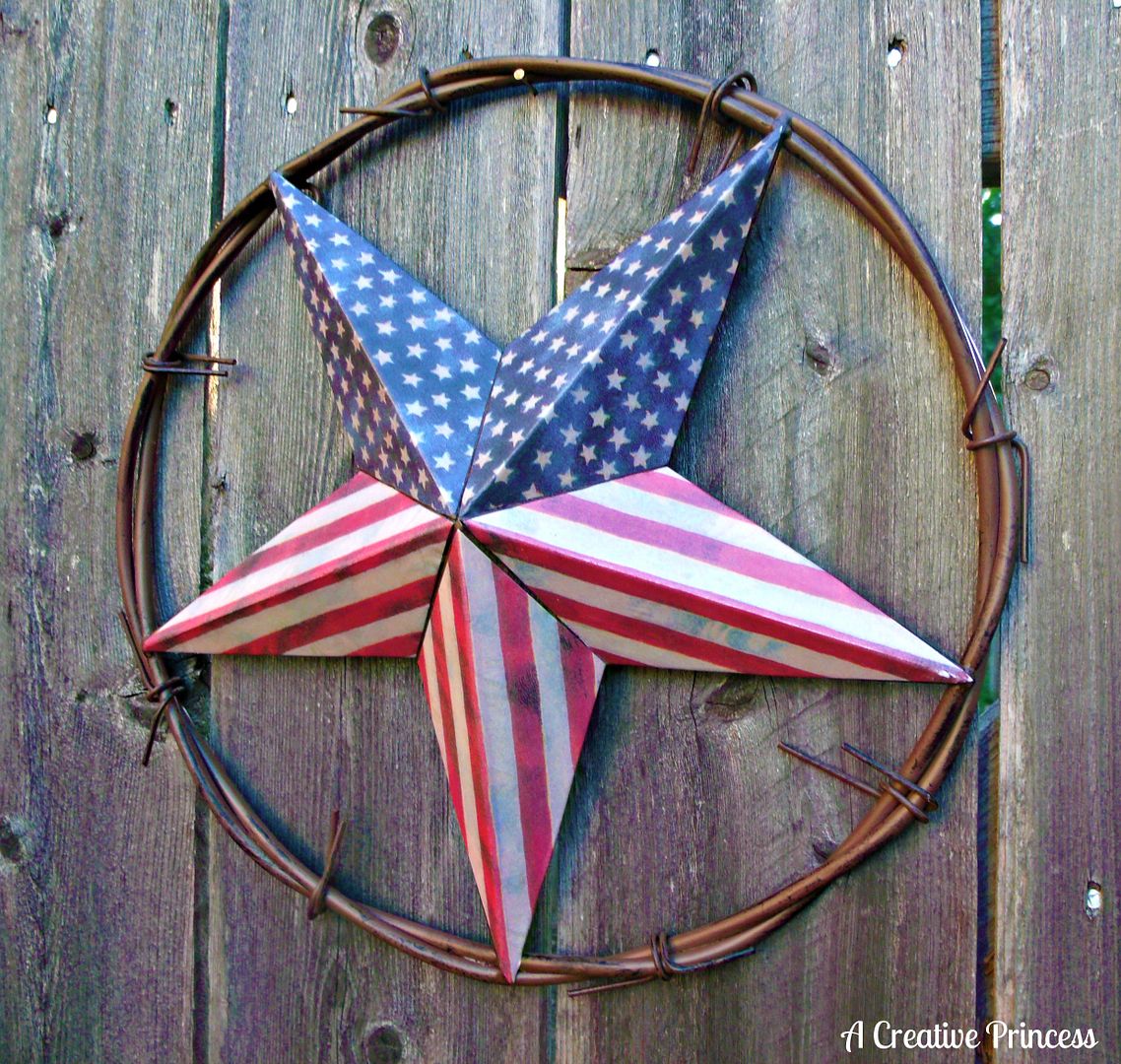 I hung it a little high but I didn't want one of the kiddo's to run into the sharp points on it when they're out there playing.
Happy Friday!
I link to
these
awesome parties each week.