First of all, who besides me can't believe it's July already?!
It hit me yesterday that the 4th was only 3 (now 2) days away and I'm not ready for the annual huge party that goes on at our house that day! I've never made a bunting before, but thought I would give it a try.
I cut nine triangles out with the fold at the top.
I ironed on interfacing to one side to stabilize it more.
I layed the jute to the inside and pinned them. I spaced them about 6" apart.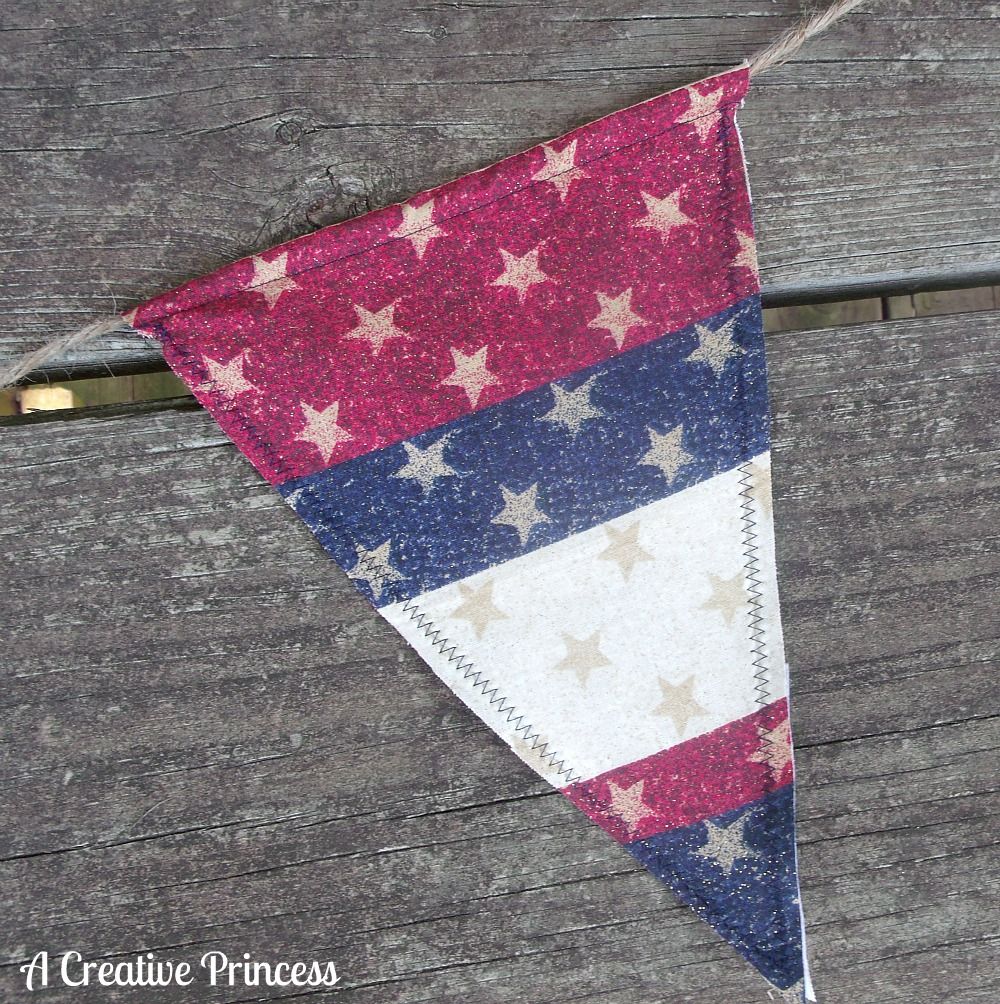 Then sew straight across the top and zig-zag the two edges. I used a zipper foot when I sewed the top so that I was able to get as close as possible to the jute.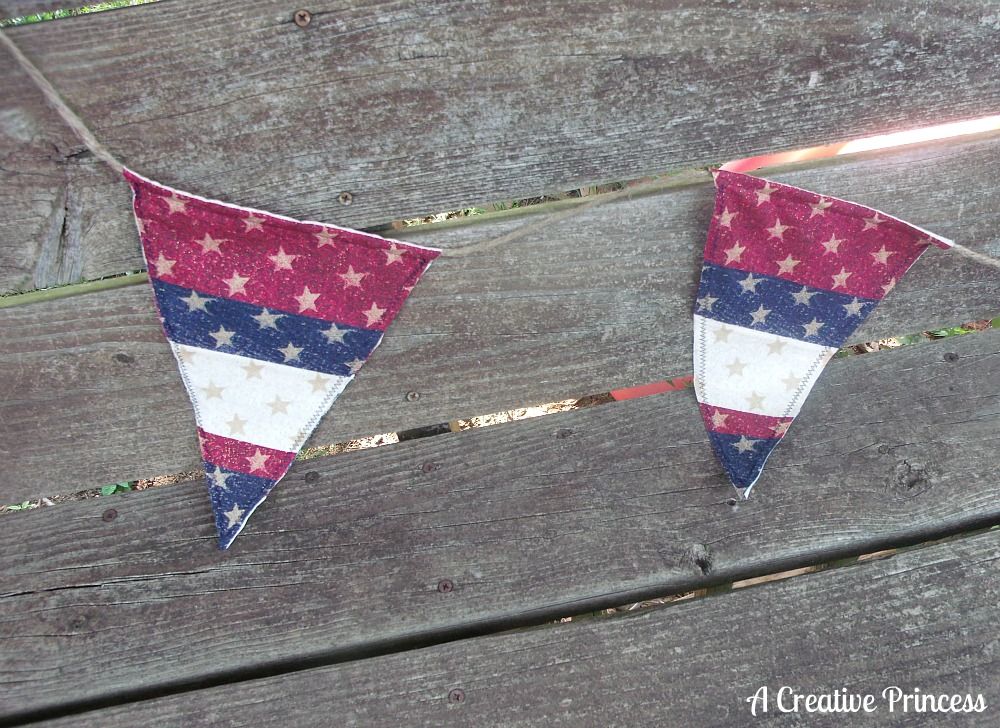 They stay in place and don't slide.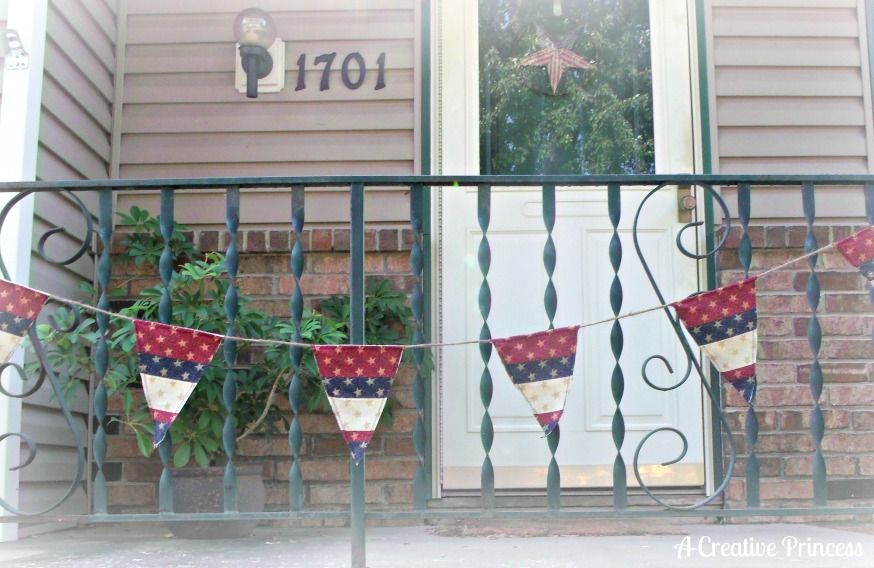 I made it extra long because I'm still not sure where it will hang, yet.
Wish I could stay and chat more, but I've got a lot to get done it two days!