So to all of you it's the 4th of July, but to this family, it's Papa's birthday and we do it up big! Greg has the little kids convinced that the fireworks going on everywhere is for him.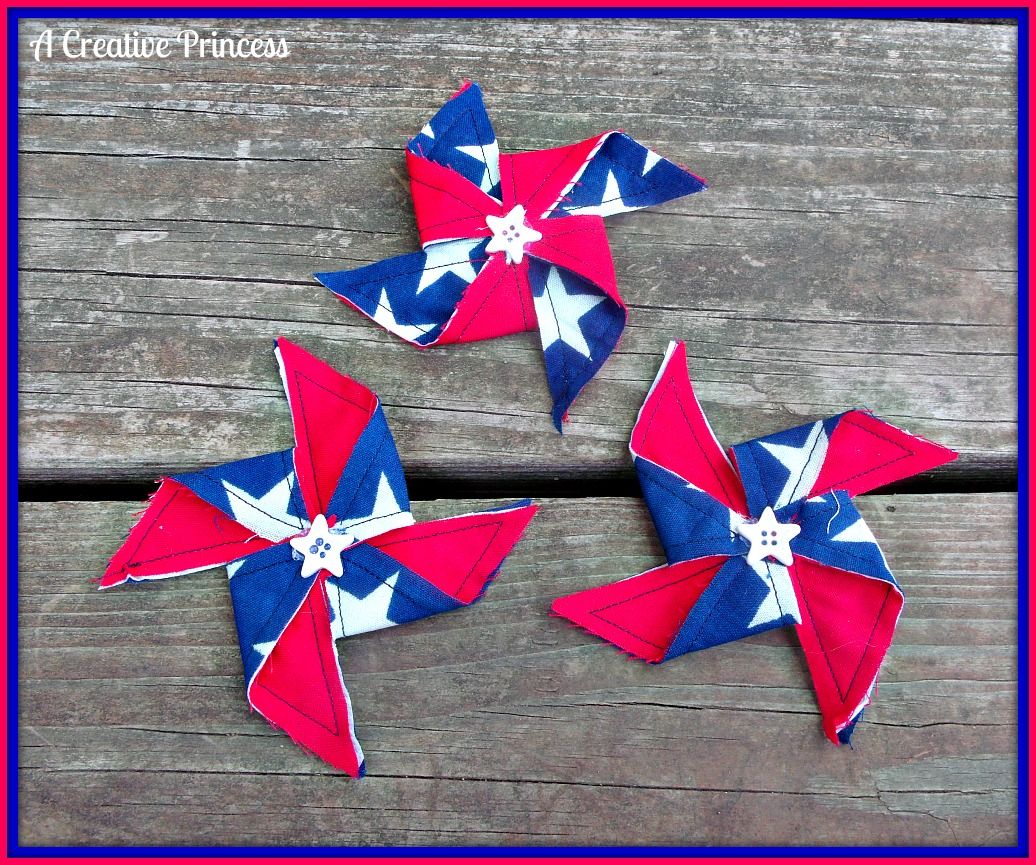 I figured the 3 little girls need some "hair pretties".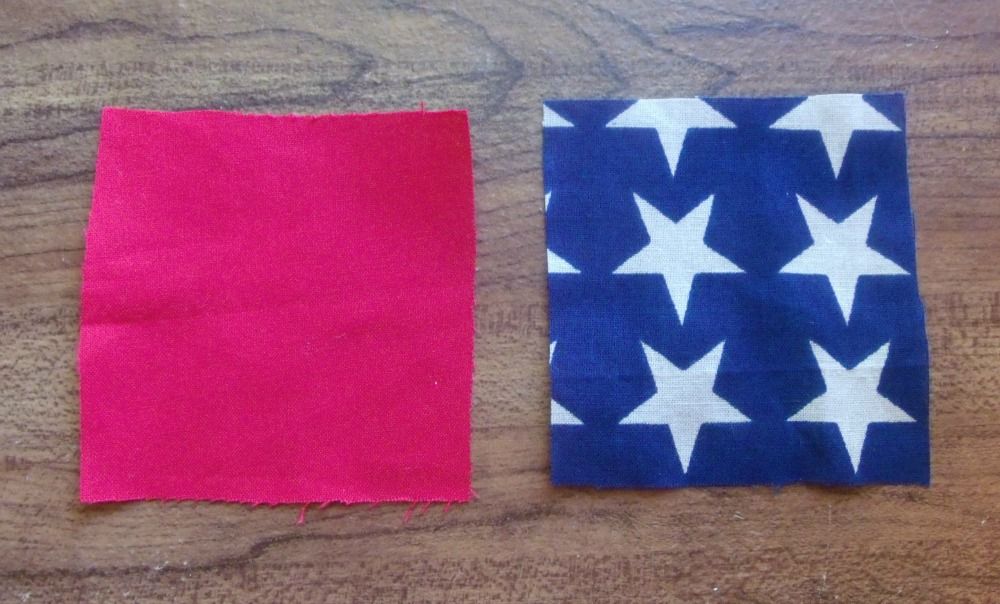 I took scrap fabric I had and cut them into 3" squares.
Ironed interfacing to one piece of the fabric.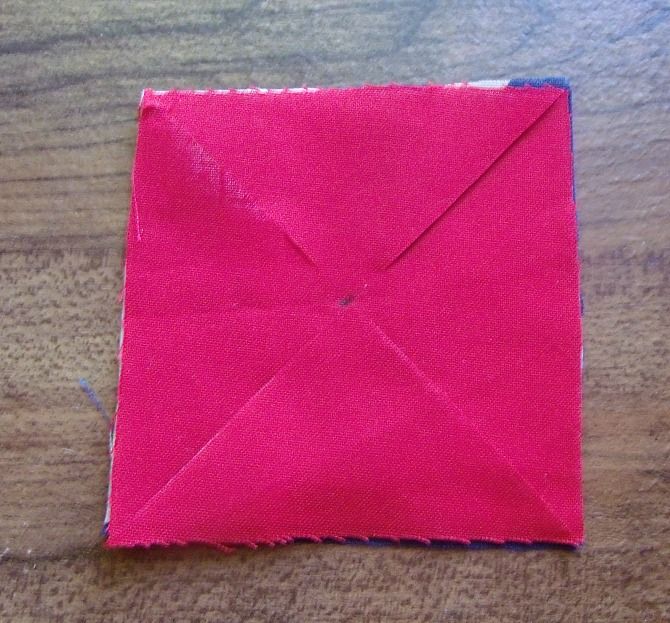 Then I layed the three layers together and cut to about 1/4" from the middle. So you've got your first fabric right side down with the interfacing on the back side and your second fabric right side up.
Sew across all edges.
Then I took each corner from all 4 sections and tacked them to the middle.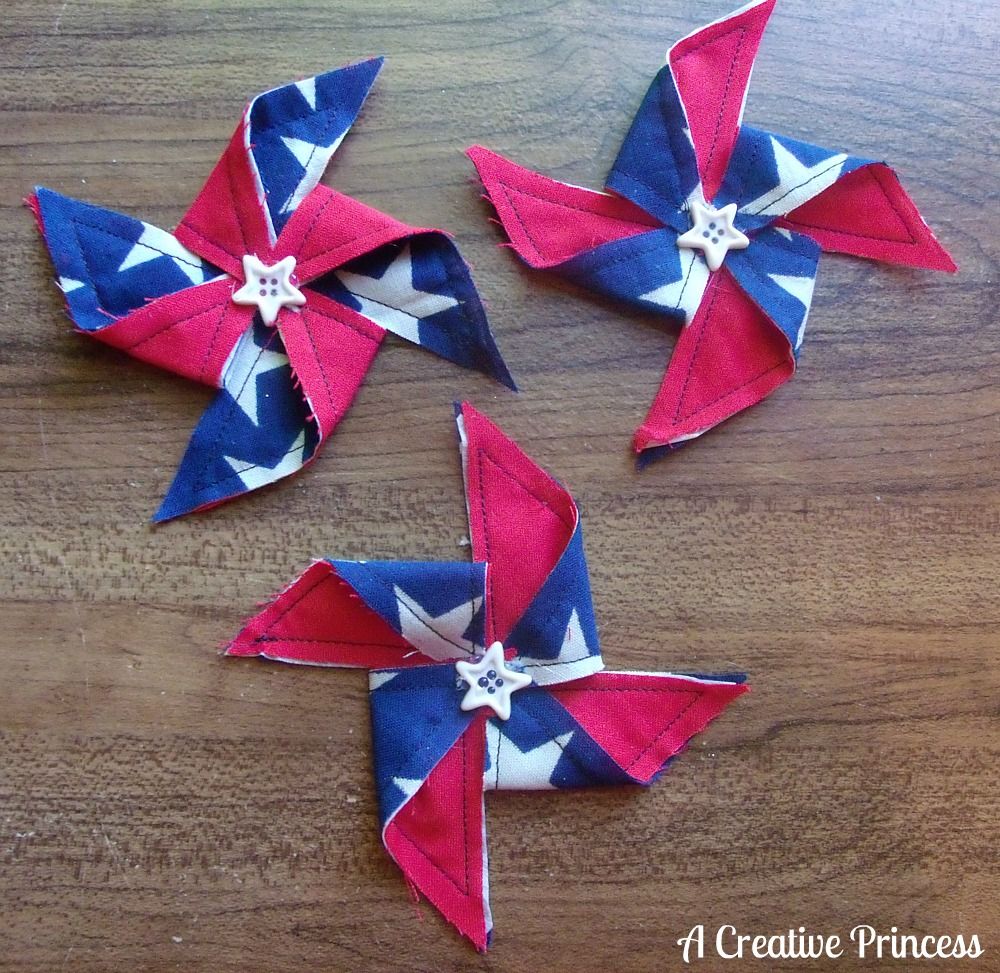 I hot glued a star button to the middle.
You're done except for putting the clip on the back. I used the glue gun, again.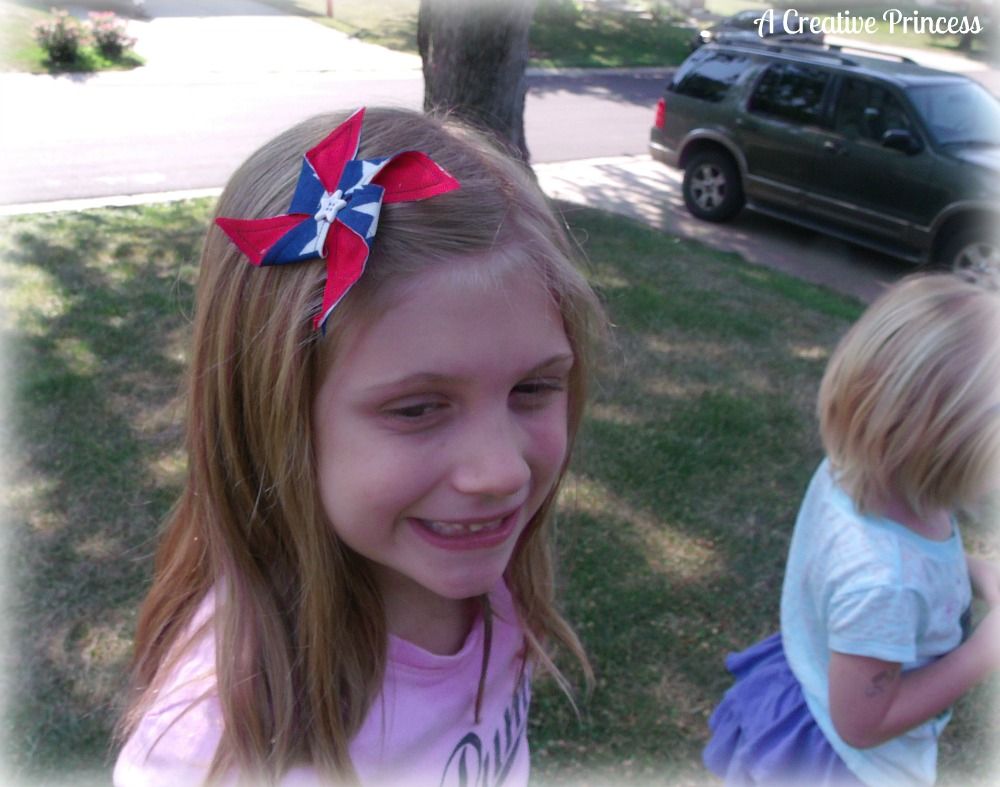 Have a fun and safe 4th tomorrow!