The kids' playroom here has turned into a disaster area this summer! I mean it's bad. Really bad! I walked in there the other day and realized something had to be done. I'm thinking it might help to have different storage containers or boxes for all the Barbie's, Strawberry Shortcake, Polly Pockets, etc. and maybe things wouldn't get so out of control. I started with Barbie.
I've got a long way to go with everything else, but at least Barbie and all her stuff is in one place now.
Triniti helped me and we started with that old Barbie book.
While I took the box outside and painted it white, Trin started cutting pictures out of the book.
Then we randomly mod-podged them on the sides of the box.
I used fabric mod-podge for the ribbon around the top.
I wasn't sure if it would work with ribbon or not, but it's still sticking.
I covered the flaps like I did
here,
I just didn't add the batting this time.
I covered elastic and put it around the outside so Barbie and her friends could all stand up around the box on the shelf.
Now as we clean the room and find their clothes, they'll go in the box.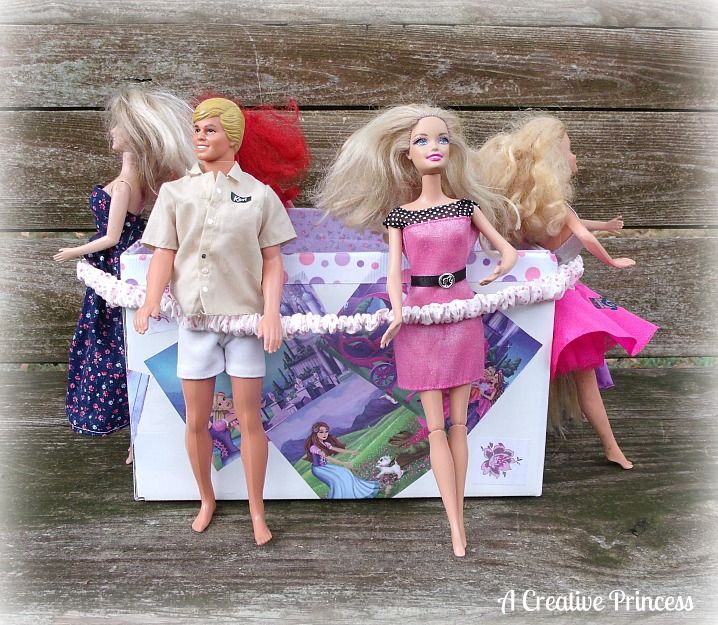 Okay, Barbie's done. Polly Pockets, you're next.
Happy Friday!
Here
are the parties I join each week.