I really don't know why, but I'm always picking up bandanna's at Hobby Lobby when they are half off. I've got a big stack built up and thought I better start using them up before I buy any more!
Jordyn and Triniti got shirts and Tierni a little sundress.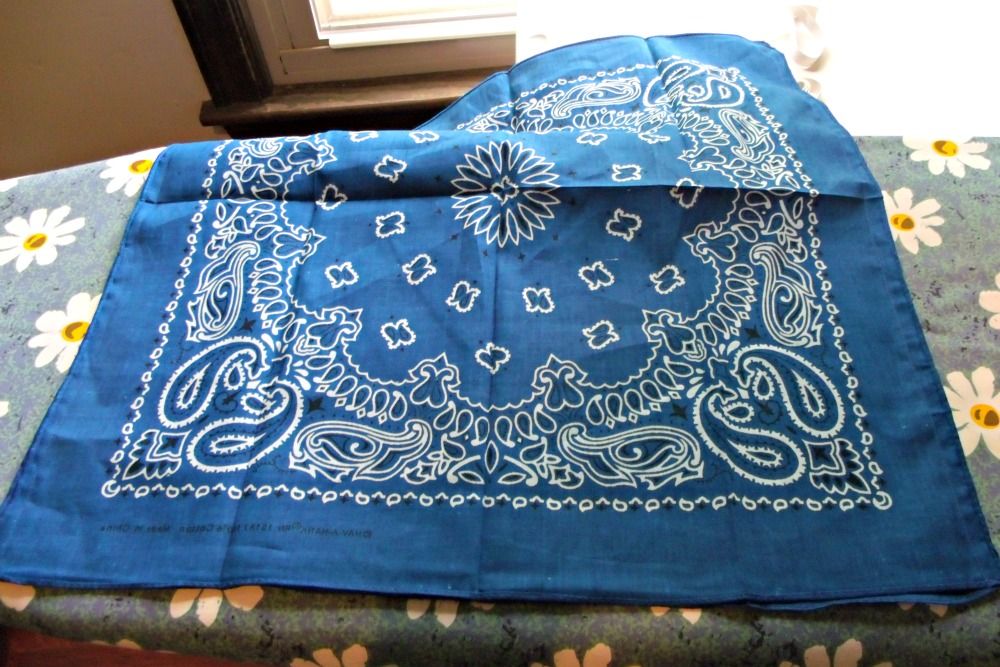 I took two bandanna's and sewed up the sides. I actually ended up cutting about an inch or two off of both sides and then sewing it together. It just seemed too wide and full without cutting a little off.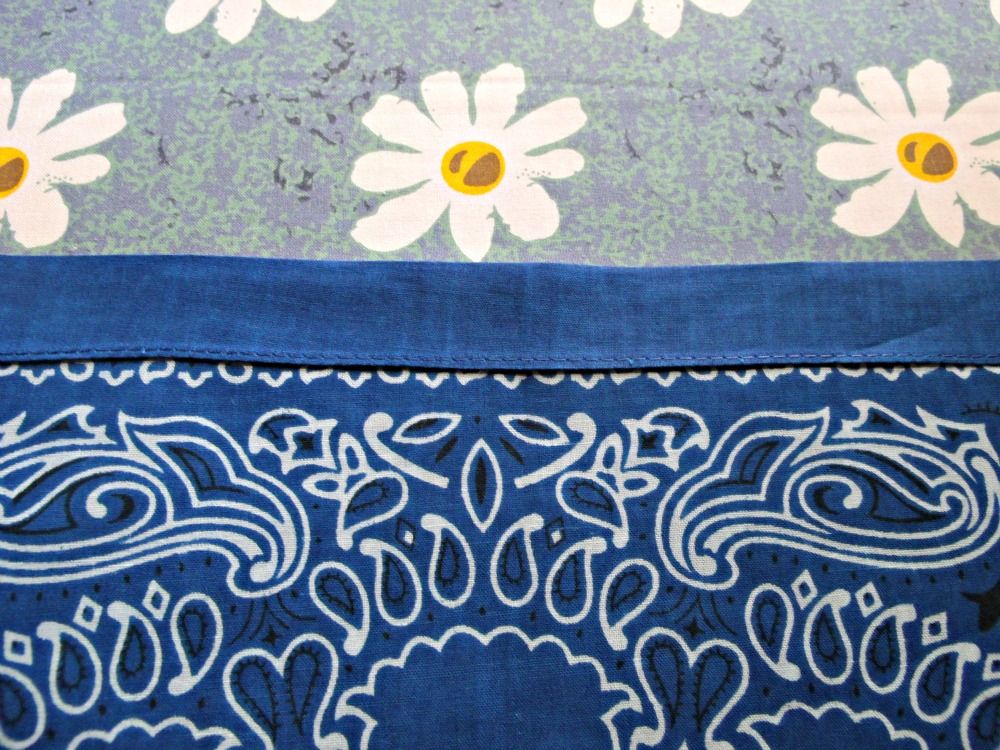 Turn and iron a little over an inch on the top. I used 3/4" elastic.
Sew all the way around the top and do the same at the bottom, but leave an opening to put the elastic in. Sew that shut after you sew the elastic together. I know that really goes without saying, but do you know how many times I've sewn it completely closed?!
Decide how big you want your ruffles and cut 3 strips of each color. There's 4 there, but three worked better. Sew your 3 strips together on the short ends and use a long basting stitch to sew around the top and pull to ruffle.
This is going to sound tricky, but it's really not. Sew the ruffle onto the bandanna upside down (right sides together).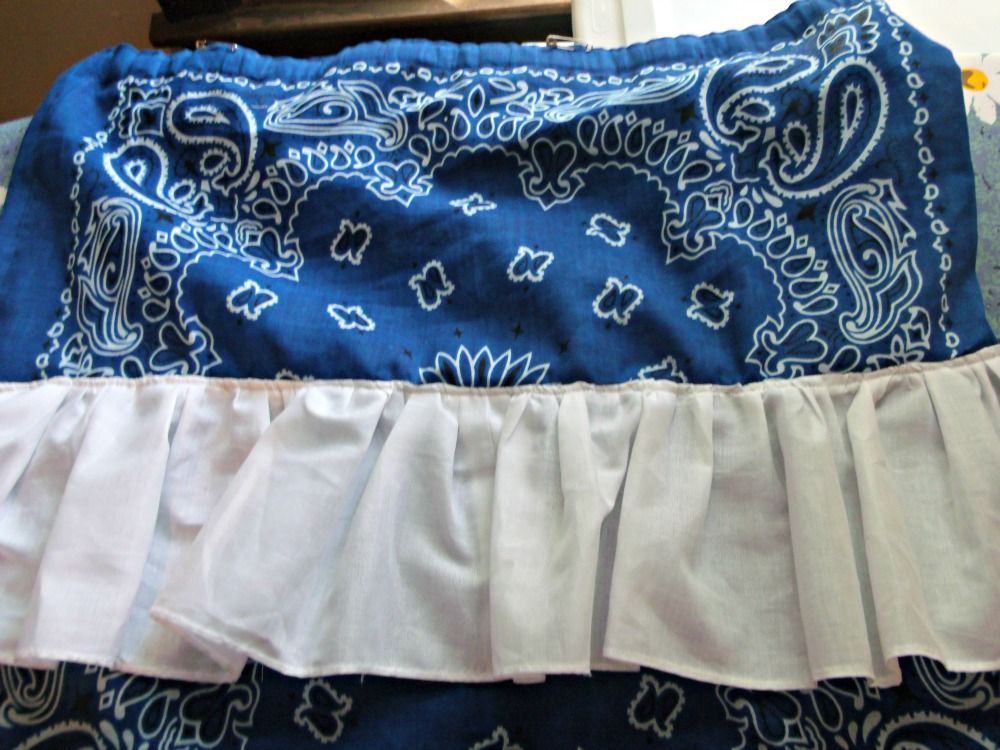 After you've sewn it on, you flip it over and topstitch across.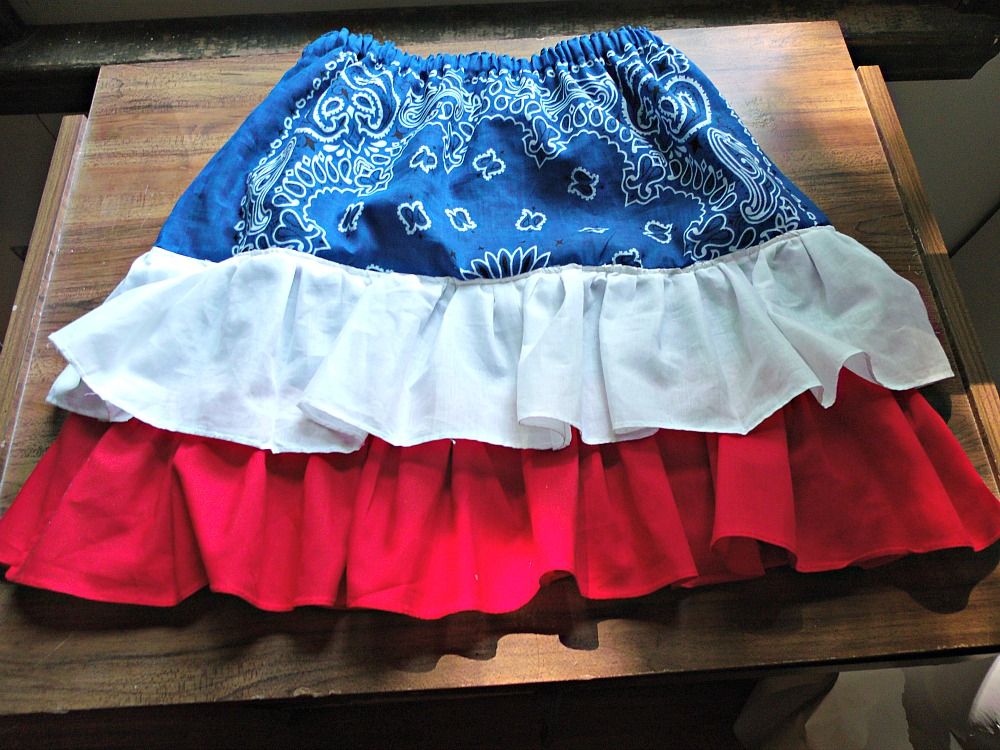 Do the same with the other ruffle. I forgot to take pictures, but I made tubes of the white and red for the straps. They're sewn in the front and tie around the neck.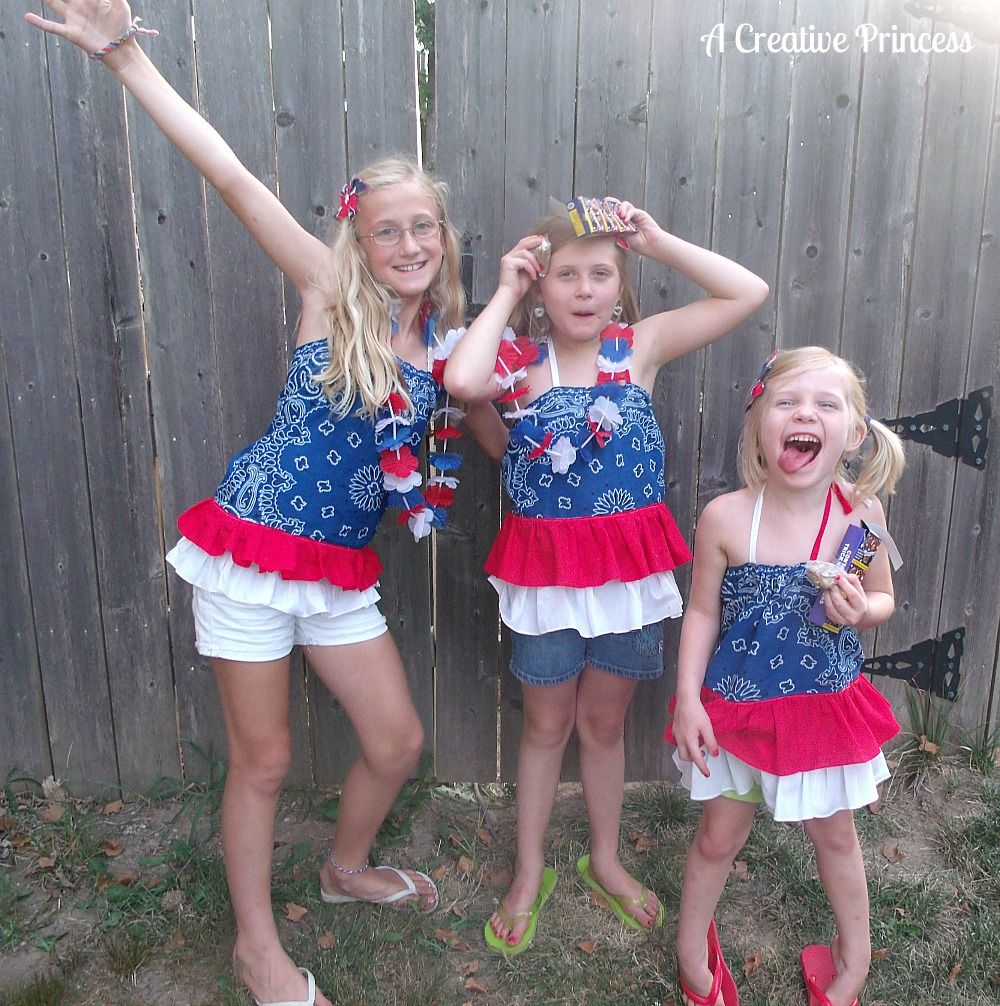 You can see how you can change the look around by the different ruffle sizes and placement on the bandanna. And of course, wild child Tierni has her dress almost completely turned sideways. If you knew our Tierni, you wouldn't expect anything less!
Have a great week!