They really, really, are!
My mom would make these every year with the cucumbers from her garden.
Don't panic and think you're going to have to know how to can, I don't, and I can make these!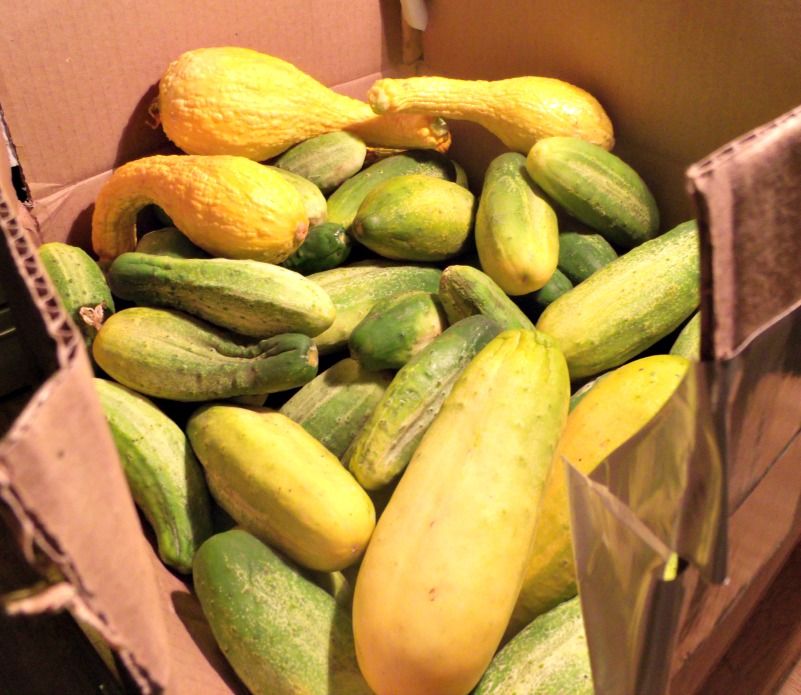 The one thing that seems to keep growing in this hot weather is the cucumbers. Greg came home with this big box the other day. Yeah, I know, there's a couple of yellow squash in there. They were fried and eaten that night.
I always peel my cucumbers, but I hear you don't have to. I've never tried it without peeling. You slice up the cucumbers and pack them in jars with 1 dill weed and 2 cloves of garlic.
Boil 3 cups water, 2 cups vineger, and 1/4 cup pickling salt. When it comes to a full boil, pour it in the jars and seal. I leave them on the counter until you hear the lid pop (then you know it's sealed tight) and then put them in the refrigerator.
I'm pretty sure these are called Refrigerator Dills, all I know is they are delicious! The minute we take a jar out and open it, it's gone. The kids love them!
Guess what I'm doing today? Here's a hint: I've got two more big boxes of cucumbers sitting in the kitchen staring at me!
Today is the last day to enter the
giveaway.
Have you entered, yet?