I've been wanting to make one of these for a long time. When Krissi wanted a school calendar like I made her last year (
Here
), I thought it would be the perfect time to try it.
It's a cookie sheet calendar. I've been saving old playing cards for numbers to make mine. To tell the truth, I'm glad I got to try it out before I cut up all the treasures I've been hunting for at antique malls!
I took a cookie sheet and spray painted it with Rustoleum in pink. I found scrapbook paper at Hobby Lobby that was a calendar and trimmed it to fit. I mod-podged it on.
I took duct tape and went around the edges. The curves were kind of tricky, but if you work with small pieces of tape, it works out.
I found that weekly dry erase board at the Dollar Store. Because it was for Krissi at school, I cut the Sunday & Saturday off. The good thing was, it already had magnets on the back.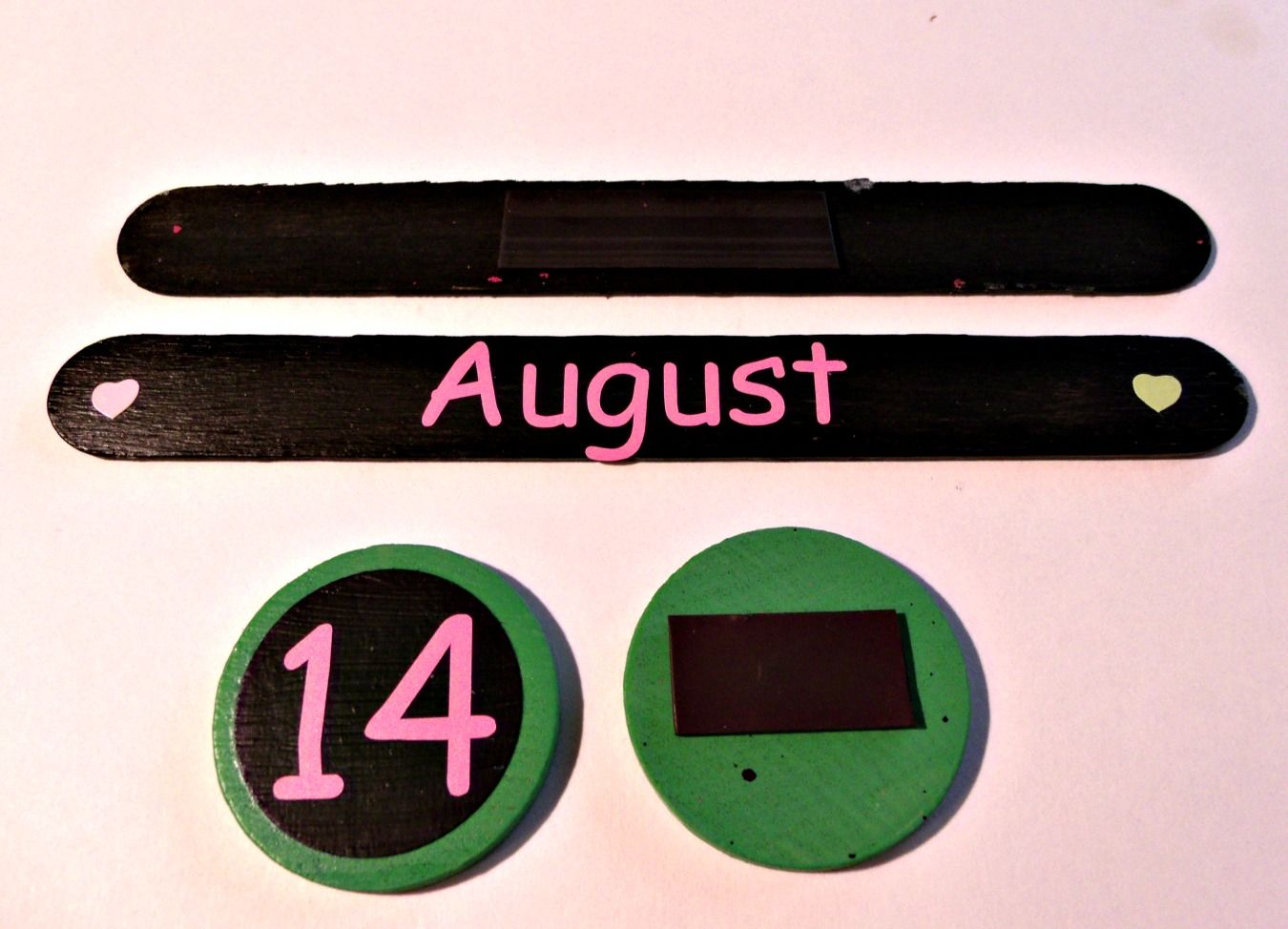 For the dates and month, I painted craft sticks and wooden nickels. I mod-podged a black circle to the dates and then added vinyl for the numbers and letters on both. Those hearts are actually stickers I had and thought they made a cute touch.
The extra month's and dates are stored on the back.
Now when I do mine for here at home, I'll add ribbon or jute to hang it. Because this was going on a wall at a school, they don't like as many nail holes in their walls as I do. Hence, the Command Strips.
I can't wait to get started on the rustic one for me. I'll show it to you as soon as it's finished, probably a year from now. Just keeping it real here.
Happy Friday!
Here
are the places I party each week.