I found the most amazing tutorial for making your own Canvas Photo at
A Beautiful Mess
the other day and knew I just had to try it!
Her post goes into all the detail and answers questions, so be sure to check it out. I'll give you my short version.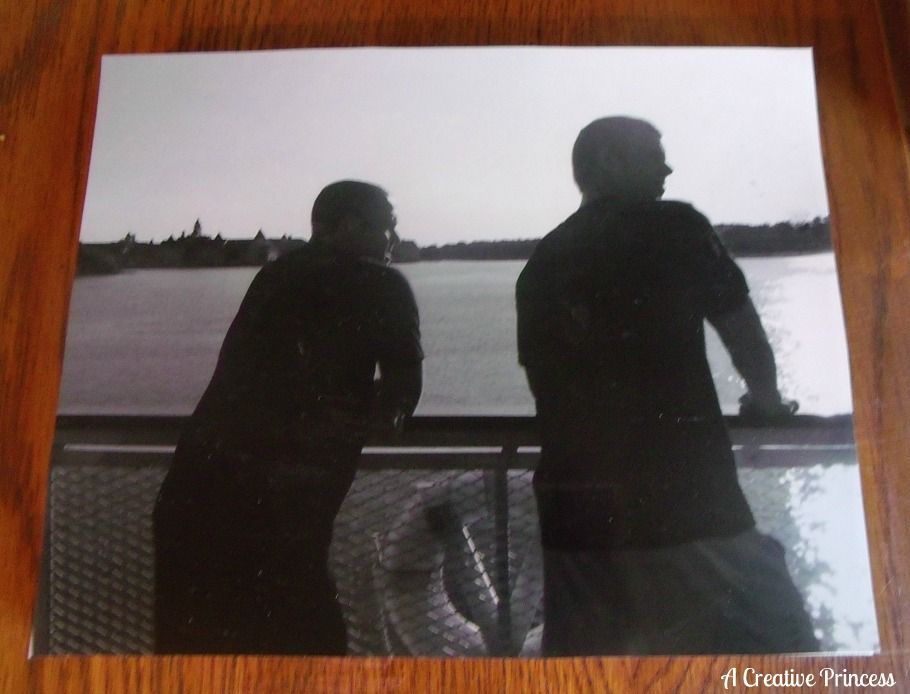 I love that photo of my boys, Josh & Brandon. It was taken on the ferry at Magic Kingdom. I took it up to Office Depot and copied it on a laser printer.
I used gel medium to put the photo on the canvas and the next day, squirted it with water and started rubbing the paper off. Notice when you do this, your image is reversed.
The squirting and rubbing part takes forever, but hang in there, it's so worth the effort!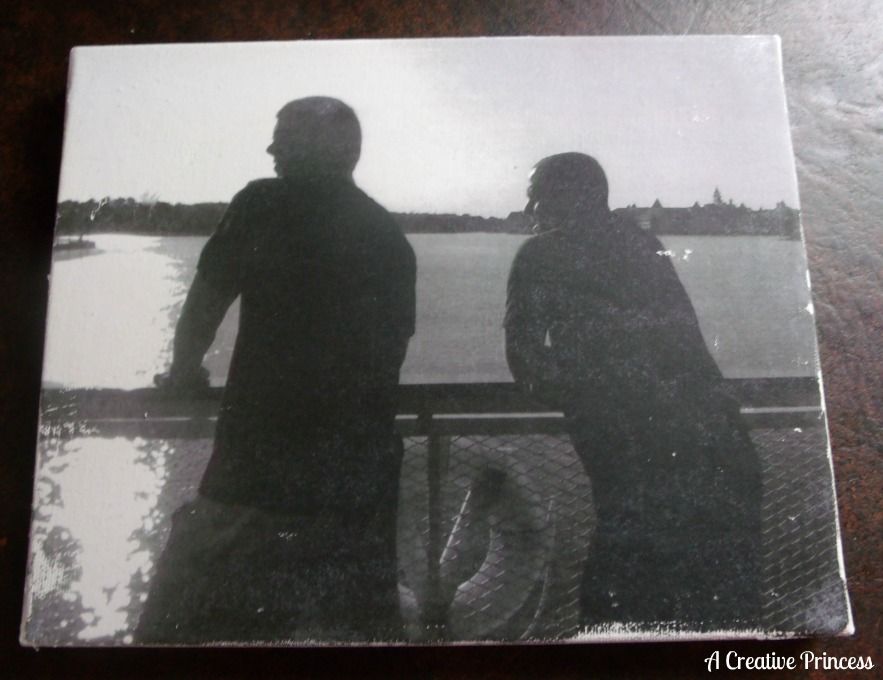 Ta-Da!! The last step is cover the whole thing with another coat of the gel medium to seal it.
The only thing I might try doing differently (and I'm really not sure if it will work), is to use a matte sealer (like Mod Podge) to seal it instead of the gel medium. I really liked it better before it was sealed without the streaks. But, I still love it!
Happy Monday!