I'm guessing by now you all know I have a little obsession with washers. I love thinking up new things to do with them. Like
Here
or
Here
or
Here
... Okay, you get the idea.
I hadn't made anything to celebrate the Olympics, yet, so what did I turn to (of course)...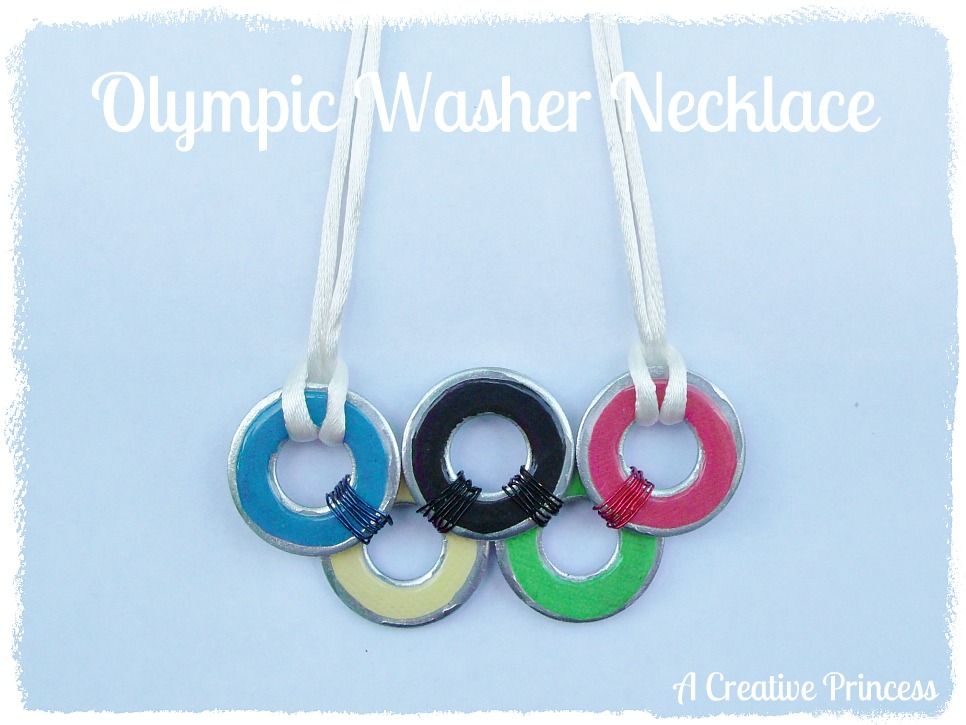 That's right, good ol' washers!
I'm either getting old or losing my mind (or maybe both!), but I could have sworn I took pictures along the way, but that one is the only one I could find. That was taken after I mod-podged the paper on, added Dimensional Magic, and glued them together with E-6000.
If you want to see a full tutorial, you can go
Here
.
I still wrapped the wire after it was glued. The glue just helps hold it while you're messing with the wire.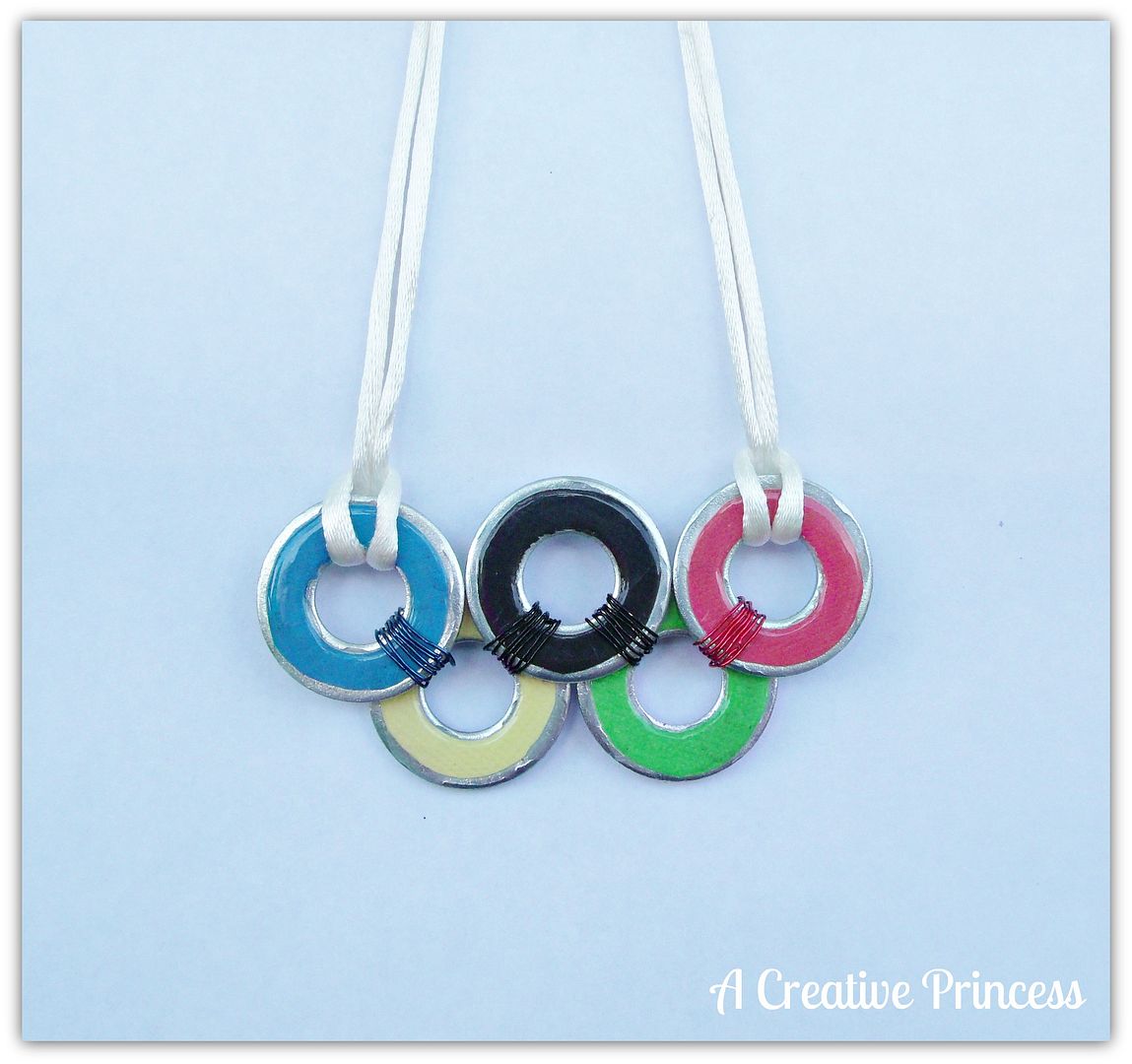 Now that I've officially supported those great athlete's, I can go back to watching them!
Happy Friday!
I link to
These
parties each week.