Jordyn found the ribbon stash the other night, hence...
Hair Bows!
We started with 6 pieces of ribbon about 5" long. I cut the ends and burned them with a lighter to keep from fraying.
Stack them at an angle.
Jordyn has really thick hair and we needed to use a strong hair clip, so I started by wrapping the center with thin wire.
I hot glued the clip to the ribbon, but to really secure it, I wrapped the wire through the clip a couple of times. Then trimmed the wire.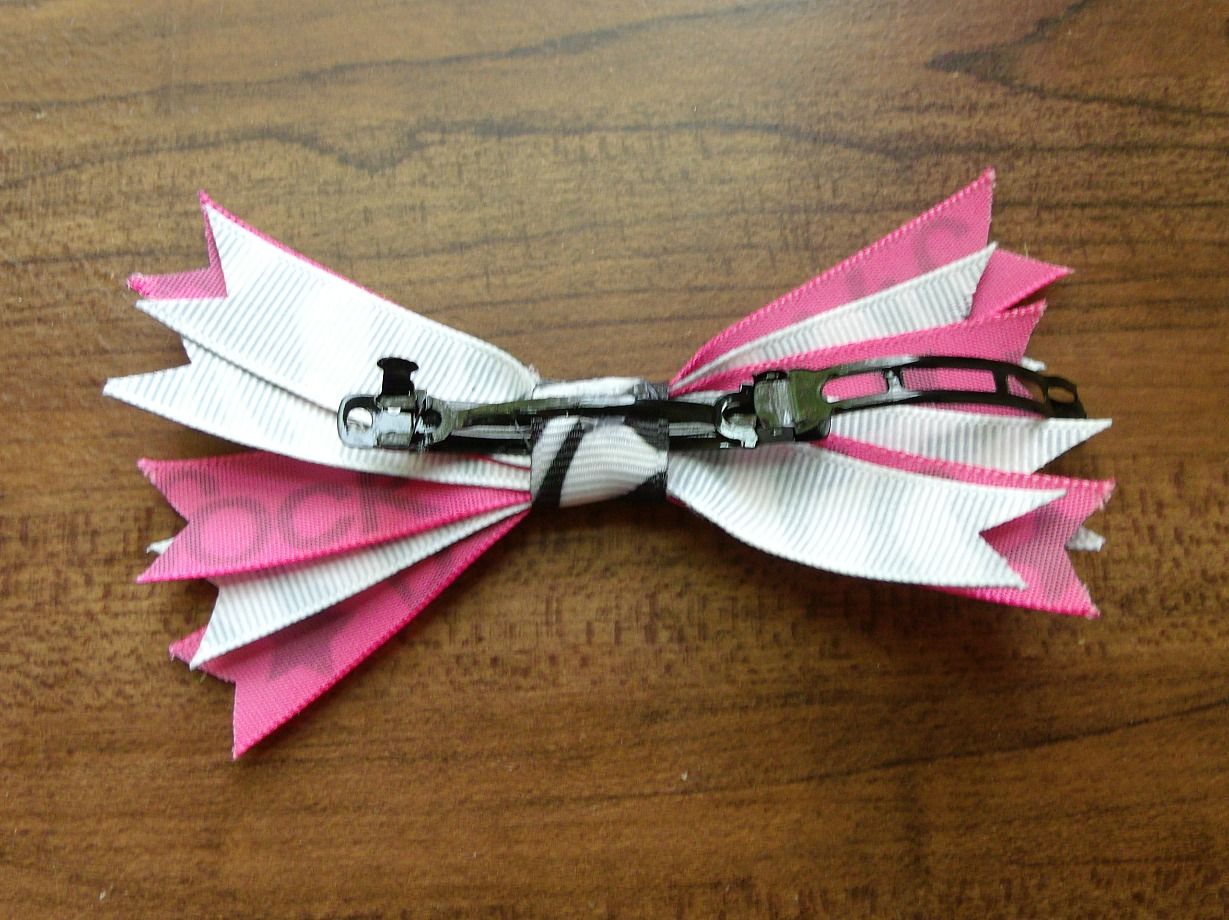 To cover the wire, hot glue a smaller piece of ribbon around and through the clip.
She was busy doing something that day when I grabbed her to take the pictures real quick. Just ignore the haphazard way we hooked the ribbon to her headband!