I probably should have done this in the Spring, but it's still hot here, so it's still wearable.
I love this time of year when you can pick up little t-shirts on the clearance rack for little or nothing.
Ignore the flip flops, the girls were in a mood that day and I was lucky to get the dresses on them!
I found these yellow t-shirts at Wal-Mart in both their sizes for $1.00.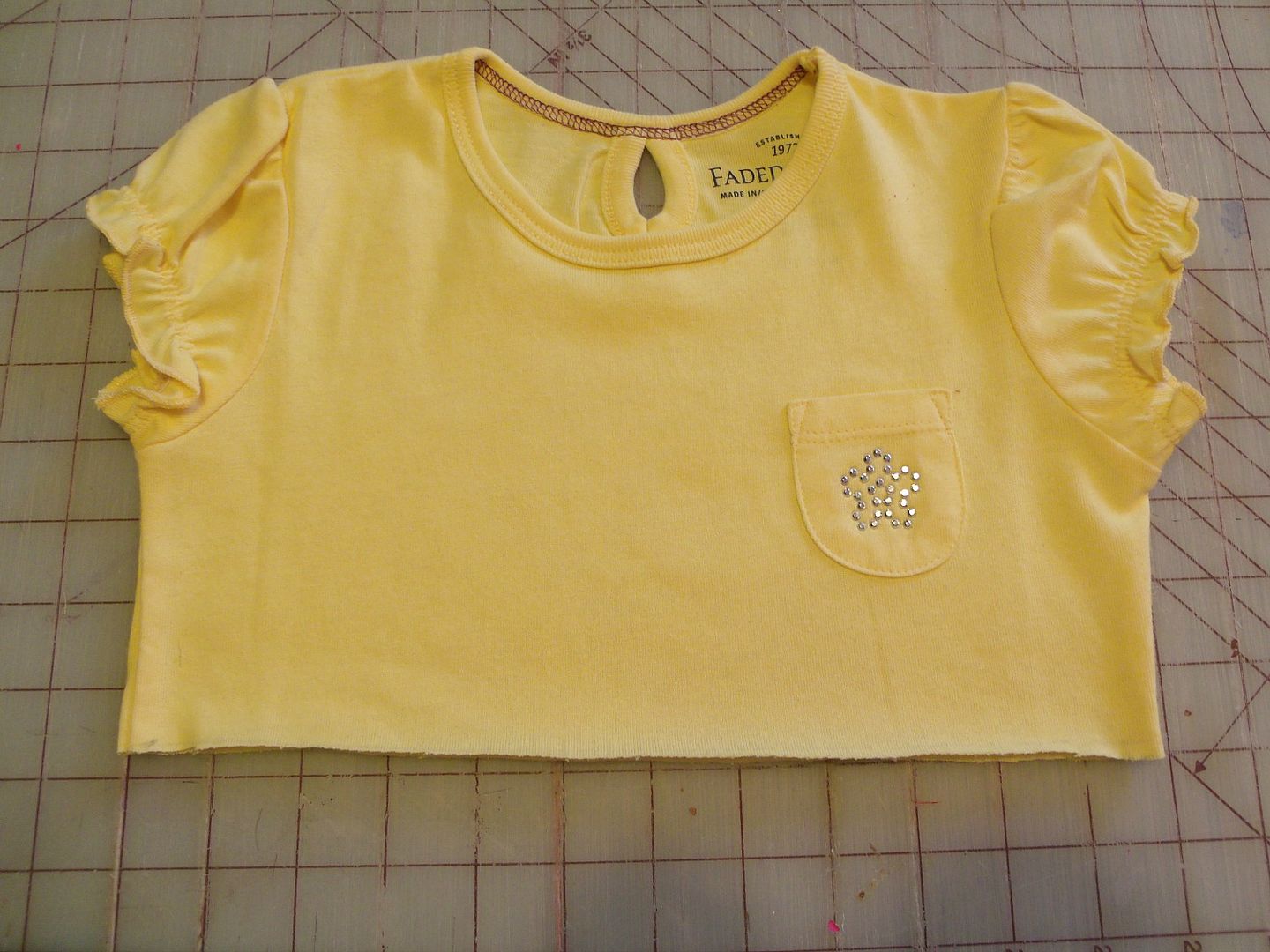 Now I don't have exact measurements for anything I did because I just winged it, but at least you'll get the general idea. Each size would be different anyway.
I started by putting the shirts on the girls and measured how much I would need to add to the bottom of the shirt for dress length. I actually measured from the armpit down and after I cut the shirt, subtracted that my my measurement.
I knew I wanted a 3" ruffle on the bottom, so subtract that 3" and that's how long the center piece was. For the width, I measured the bottom of the shirt and made it 1 1/2 times wider.
Sew the center seam.
The ruffle was 2 times wider. I cut it 7" so I could fold it over with a 1/2" seam allowance.
Sew your seam and fold and iron.
Baste and gather the raw edges of the ruffle and pin to the bottom of the skirt.
Sew the ruffle to the skirt and then topstitch.
Gather and sew the whole middle piece now to the bottom of the t-shirt and topstitch.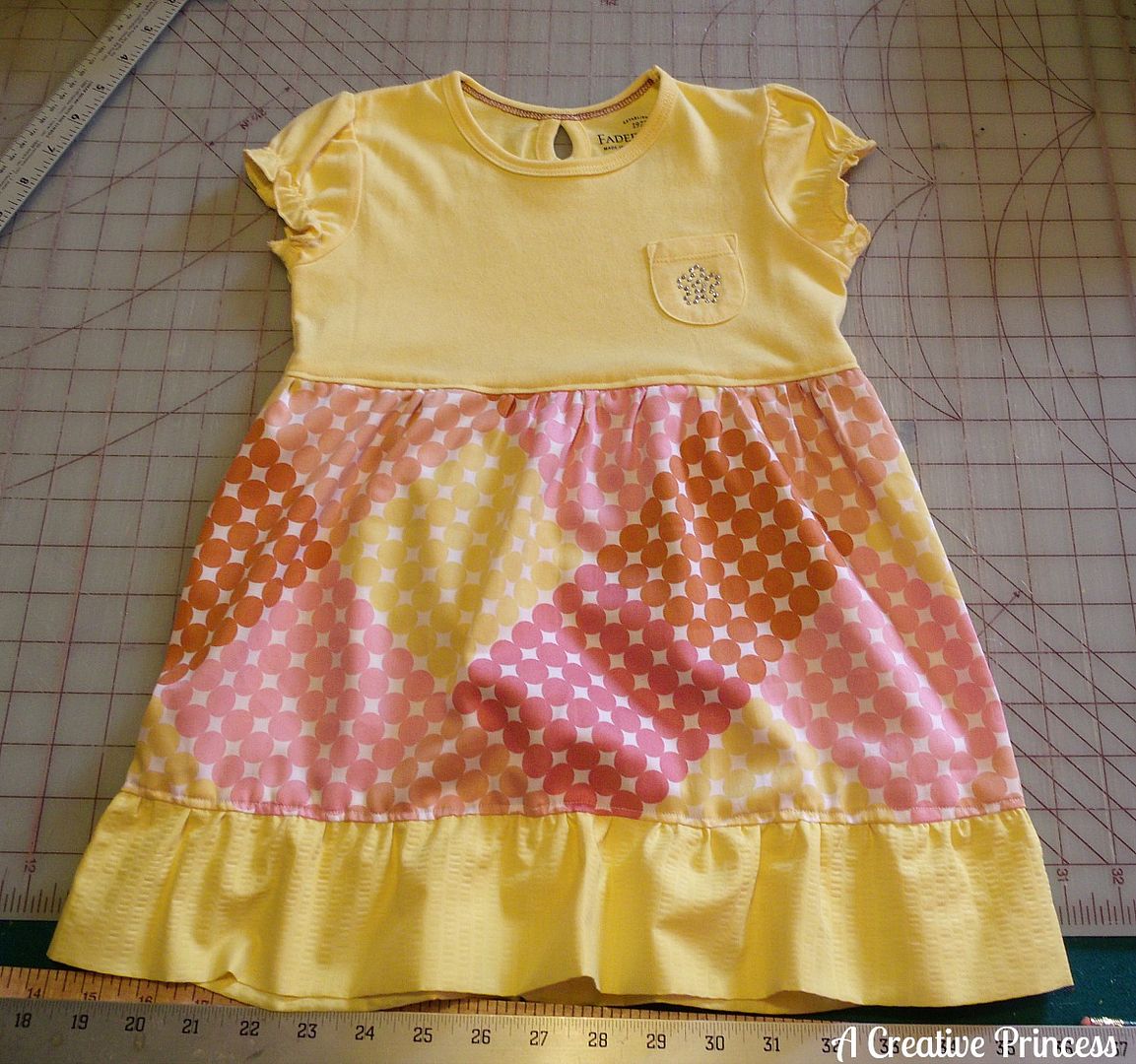 At this point I was doing the happy dance and loved the way it turned out. BUT when I tried Tierni's on, it was too short!! Goodbye happy dance.
I went back to the drawing board and cut another ruffle, this time I cut it 14" so when folded would be 7". I sewed this on the same seam as the first ruffle and added ribbon to cover the outside stitches.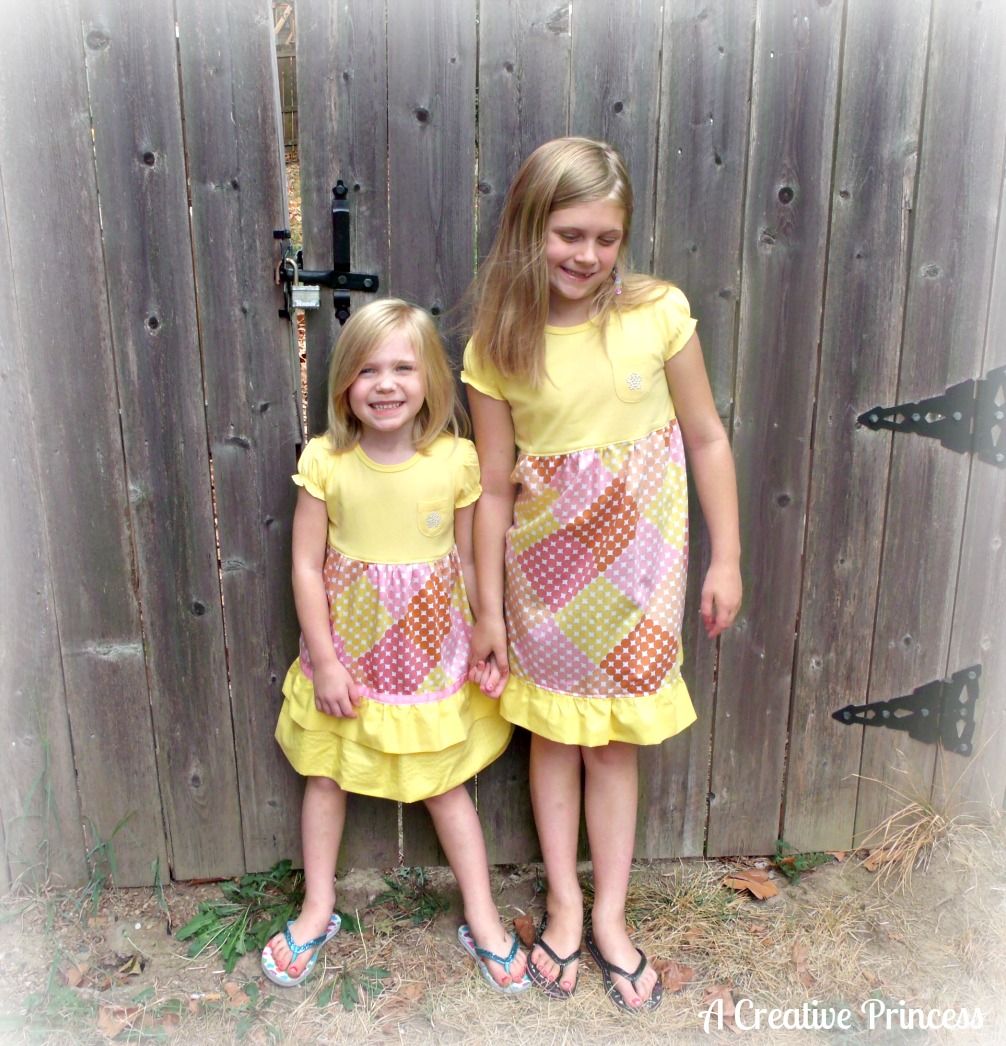 I'm sorry these instructions were clear as mud, but I hope you got some kind of idea of how I did it!