I know what you all are thinking about now.
"Dang, Terri, you are on Pink, Green, White, and Black overload"! And yes, I am. I have a good excuse, though. Krissi has a new office this school year and those are her colors and this stuff is all for her.
That frame used to be gold a long time ago. Whatever I had in there, the glass broke, so I took the picture out and painted the frame white. Then I packed it away to do something with it later. Later finally came a few years later. Can everyone say, "hoarder"?!
I cut interfacing the exact size of the back of the frame and ironed it on the fabric which was cut larger.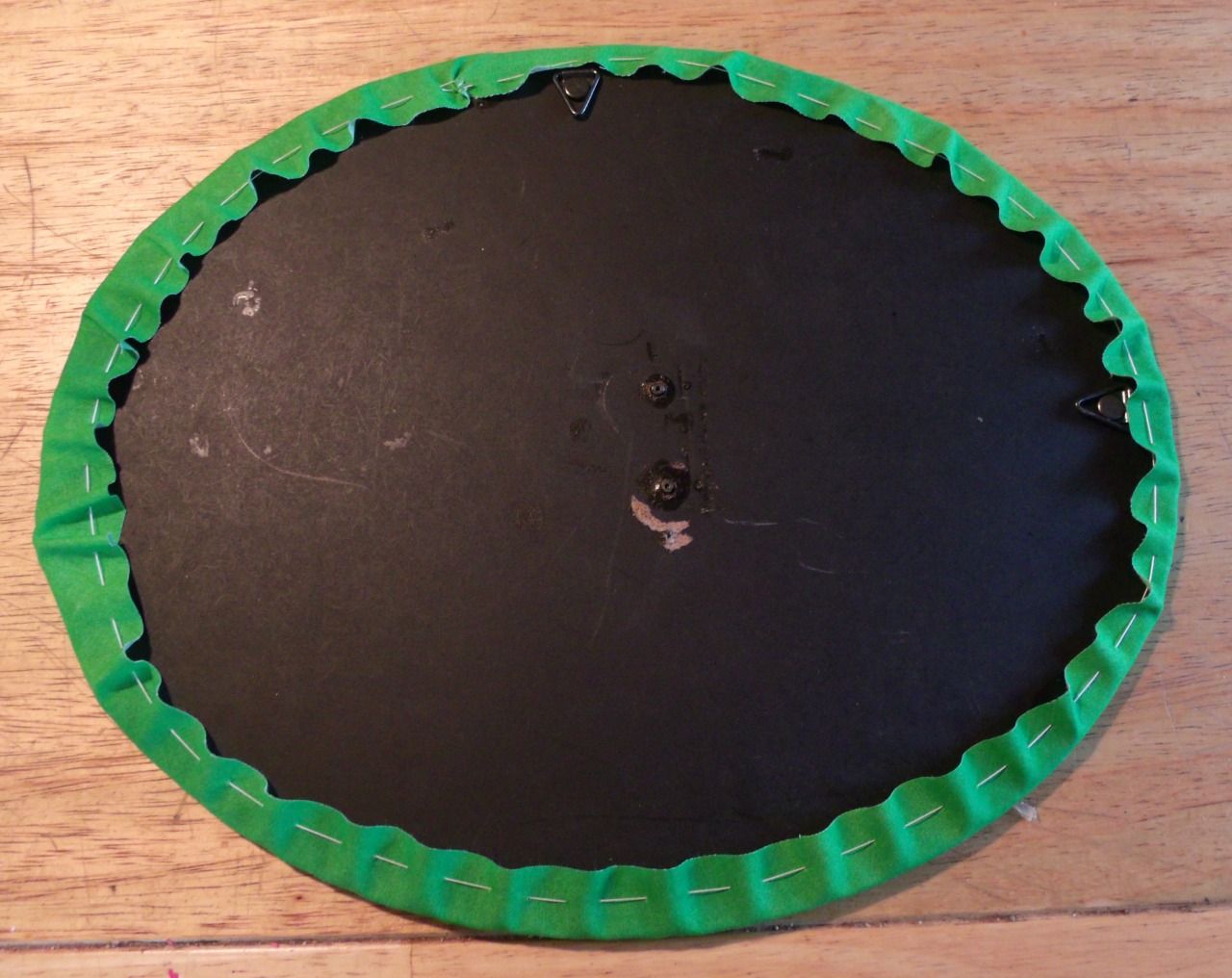 Baste around the outside edge and pull one of the threads to gather around the back.
After I had that secured, I went back and hot glued under those ruffles to make sure it would stay.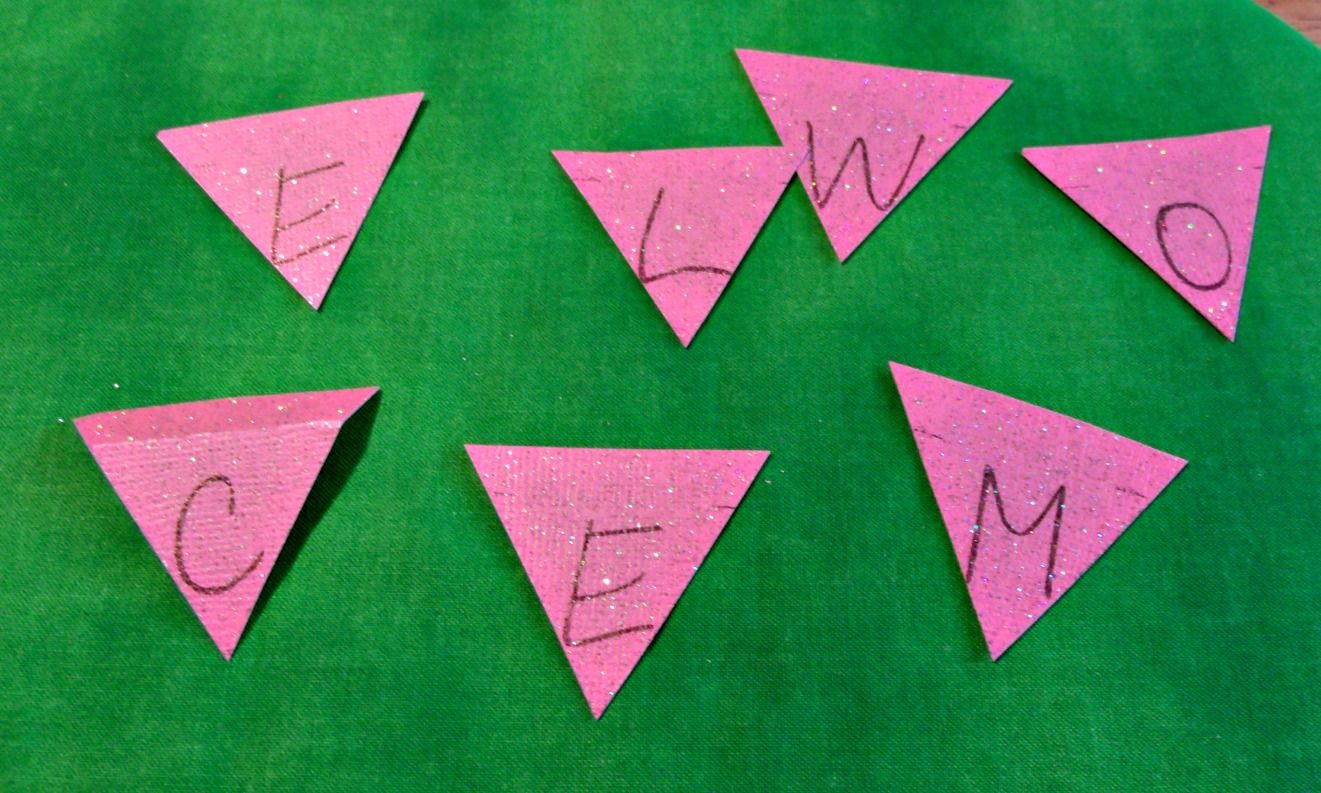 I used my Cameo to print and cut the triangles. You can see on the C that I left room at the top to fold over. I don't have a photo, but I trimmed the outside edges of the folded-over part.
Then folded it over the twine and glued it down.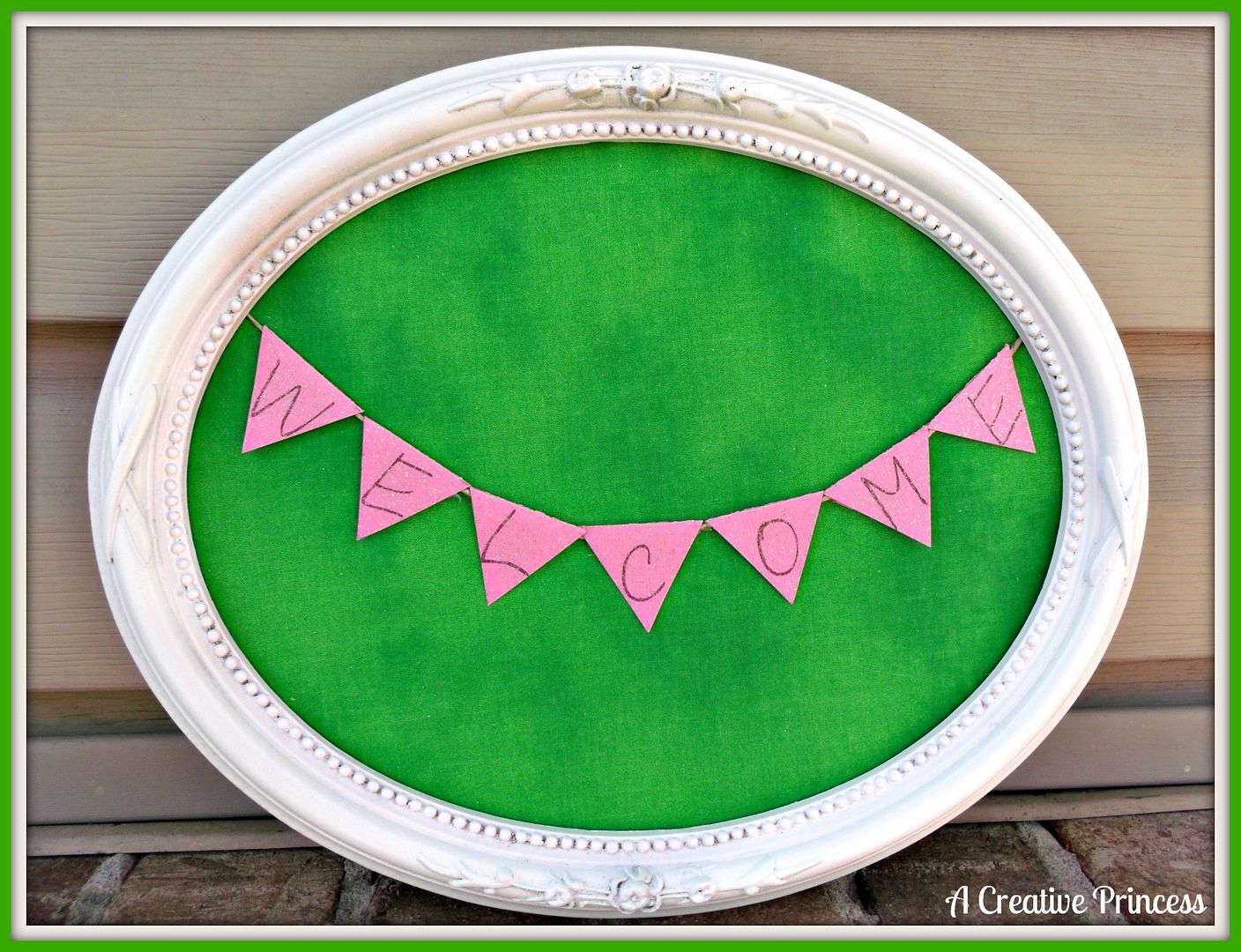 I positioned the banner where I wanted it on the covered back of the frame and put it back in.
Done and so simple!
Please don't get too sick of those colors, I've got one more thing to show you on Friday, a magnetic calendar. I promise, after that we'll move on to another color!
Today is the last day to enter the
Giveaway.
Be sure to hop over and enter if you haven't already.