Tomorrow is officially Fall and it's time to bust out the candy corn.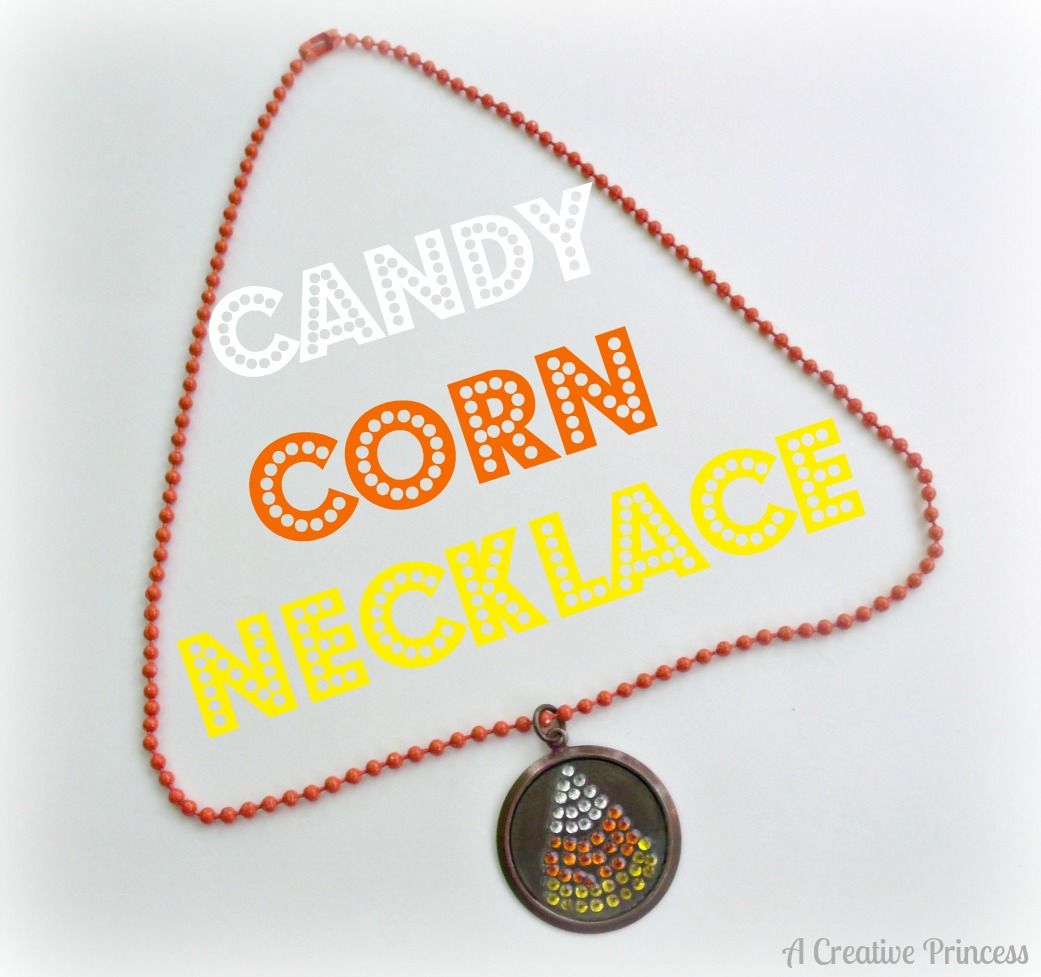 Not the candy, a necklace!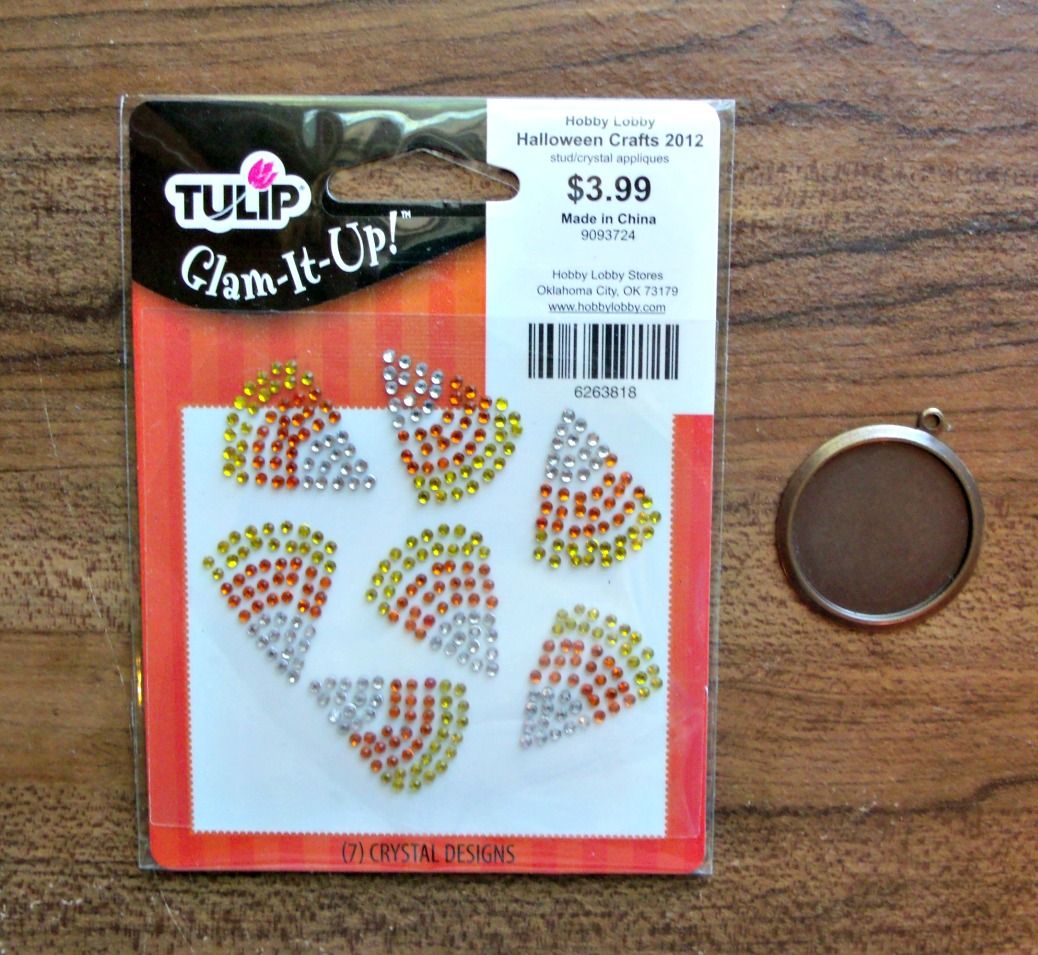 I really wasn't sure if this would work or not. Those rhinestone candy corns are meant to be ironed on fabric and I was ironing it on metal.
But guess what? It actually worked! After it was stuck down, I added Dimensional Magic.
Here's my dirty little secret. Make sure you put a piece of fabric over the design before you iron it on. If you don't, you'll spend the next 30 minutes picking them all off the iron! What was I thinking?!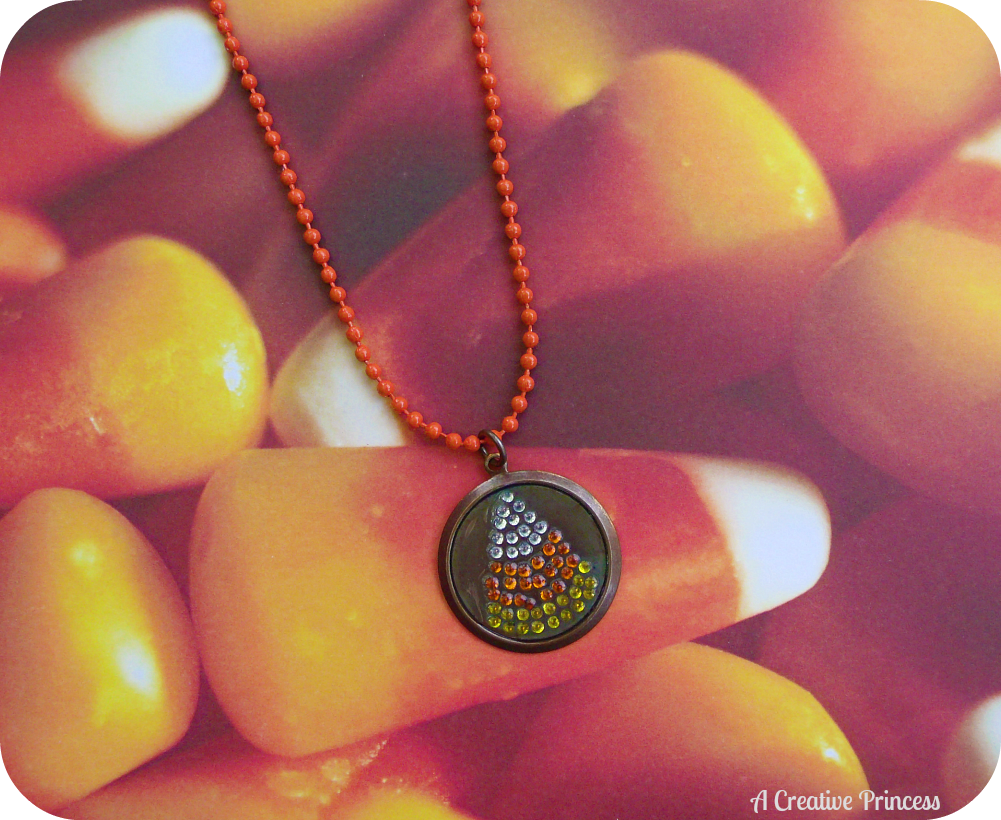 I found the orange ball chain at Hobby Lobby and that awesome paper in the background at JoAnn's.
Happy Friday!
I join
These
awesome parties each week.