I've got a little problem about throwing things away. I know,
most
some people might call it hoarding, but...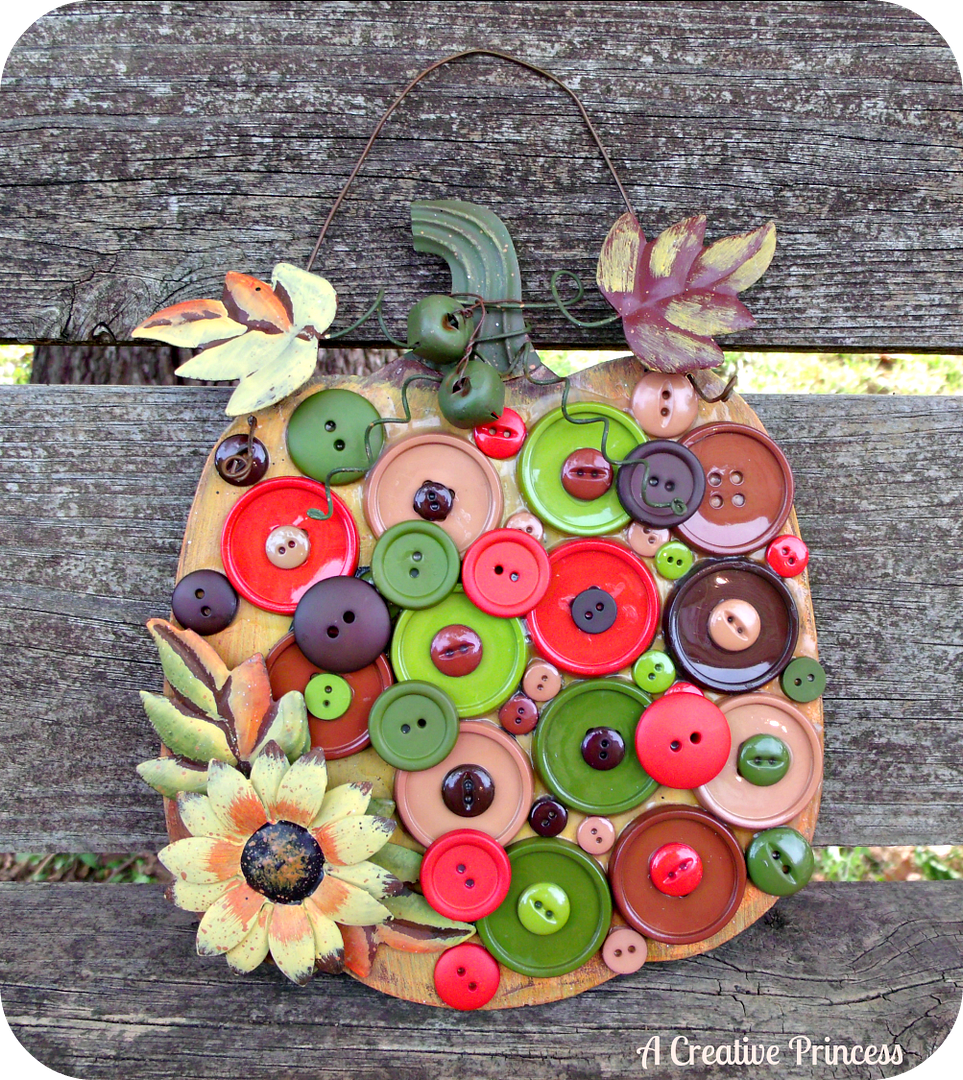 look, if I threw stuff away, I wouldn't have that cute little button pumpkin.
When I dug out all the Fall decorations, I had that metal pumpkin that I hung outside last year and it was really faded. I took a permanent marker and tried to go over the letters, but after I was finished, it looked like someone had drawn on it with marker.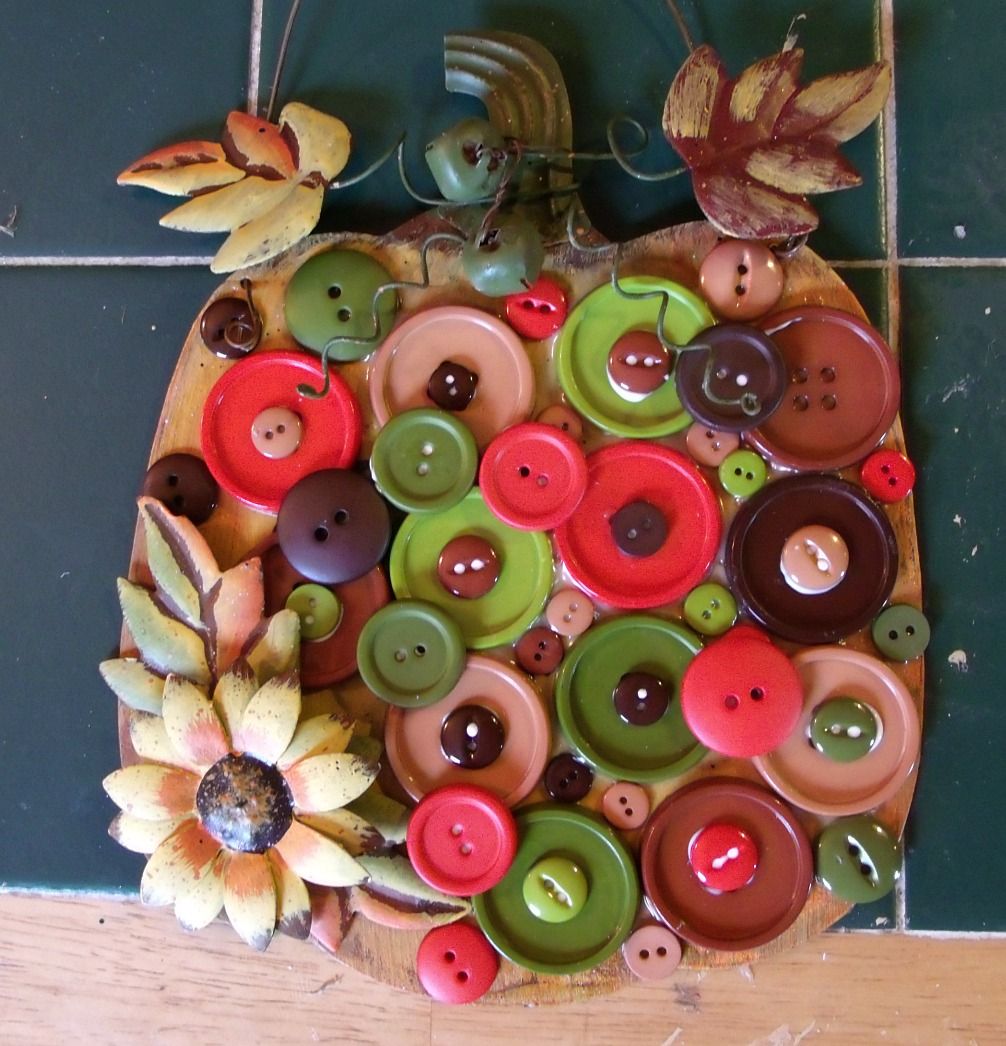 Instead of pitching it, I glued buttons all over it.
I used Aleens Fast Grip Tacky Glue and it worked like a charm.
Little Pumpkin, you've survived one more year!