Normally, I just buy the cute things I find at Hobby Lobby when they hit the clearance aisle. But I was there the other day and passed by this
and it wasn't on sale and I wanted something like it now!
Yeah, I know, my letters aren't fat enough. But the person I'm giving it to, doesn't know that and it will work.
I had the little box at home, so I painted it white first and then black.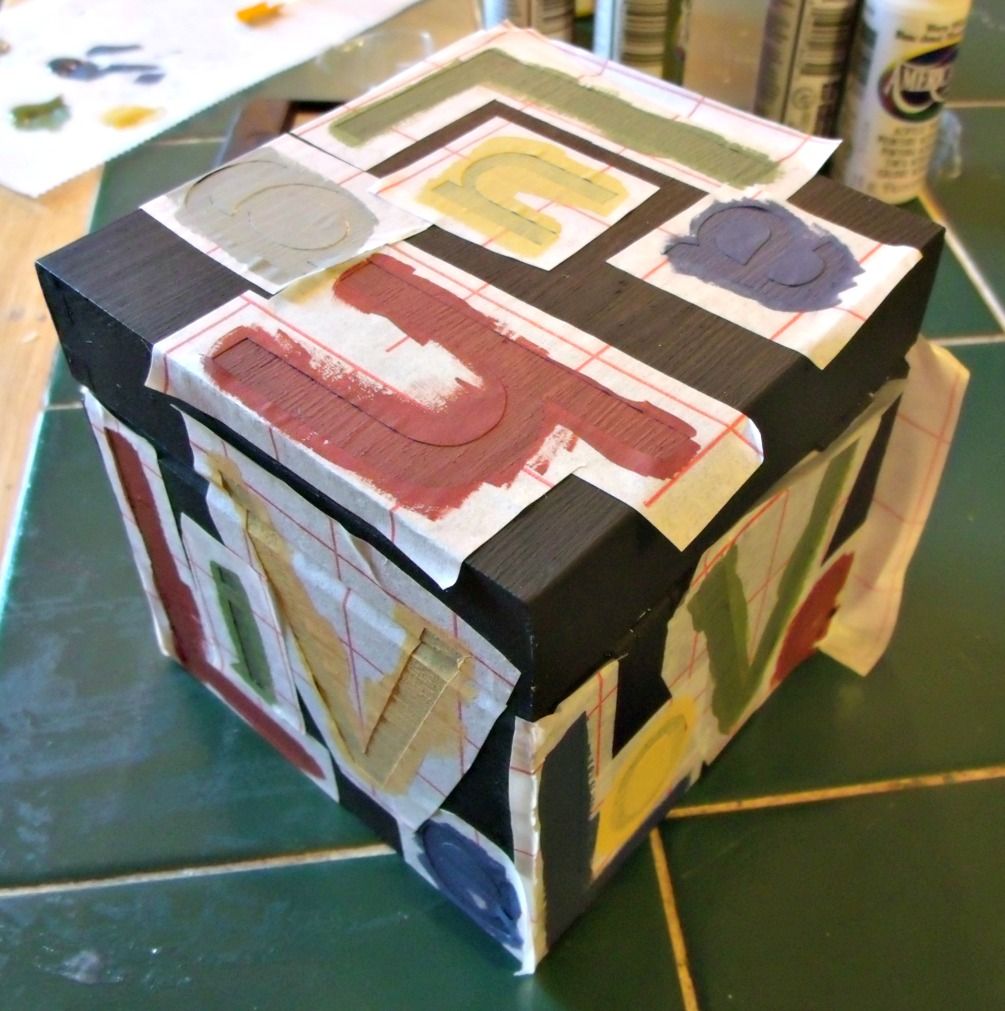 I cut the stencils out of contact paper with my Cameo, stuck them on, and painted away.
Okay, now I need your help with something. When you do the mod-podge trick with stenciling, where do you put the mod-podge? Around the edges of the stencil? It's supposed to keep the paint from seeping, but I'm still not sure where to apply it. Anybody know?
After it was all dried, I removed the stencils and sanded the whole thing a little.
Tomorrow is the last day of the MyMemories Suite Digital Software
Giveaway
, if you haven't already, be sure to hop over and enter.