I'm in a cleaning mood lately. Don't get too excited, though, it probably won't last long. This time while I'm cleaning things out, I'm actually not packing things away. You know that place, "away", the far away corner of the basement that continues to grow. I put stuff there and think I'll do something with it later, and most of the time, it just lives down there.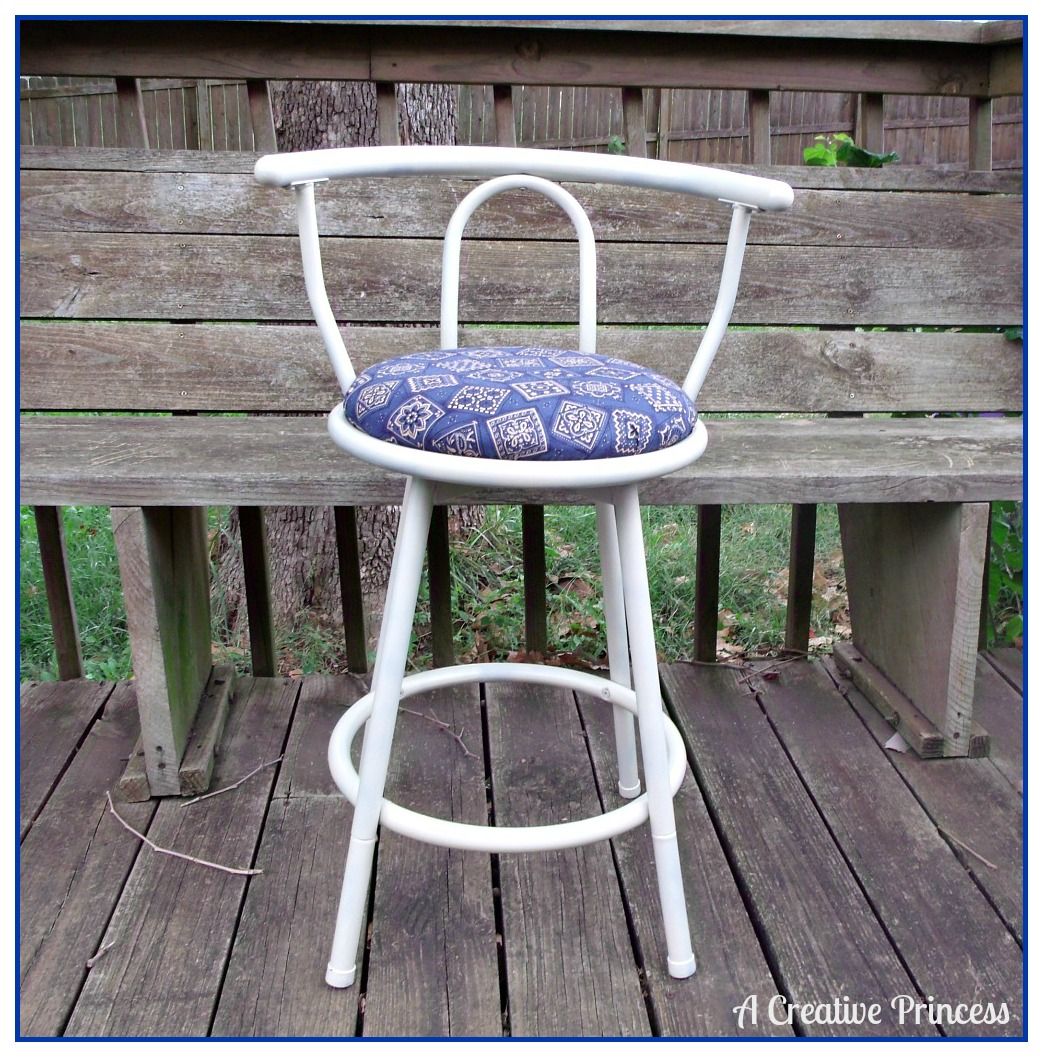 While I'm cleaning, if I find something that needs a little work, I'm either donating it or fixing it up right now.
We have 2 of those ugly old bar stools (I know, what were we thinking when we bought those?!). I had them in the donate pile and then I remembered Greg's new man cave and wanted to use them in there.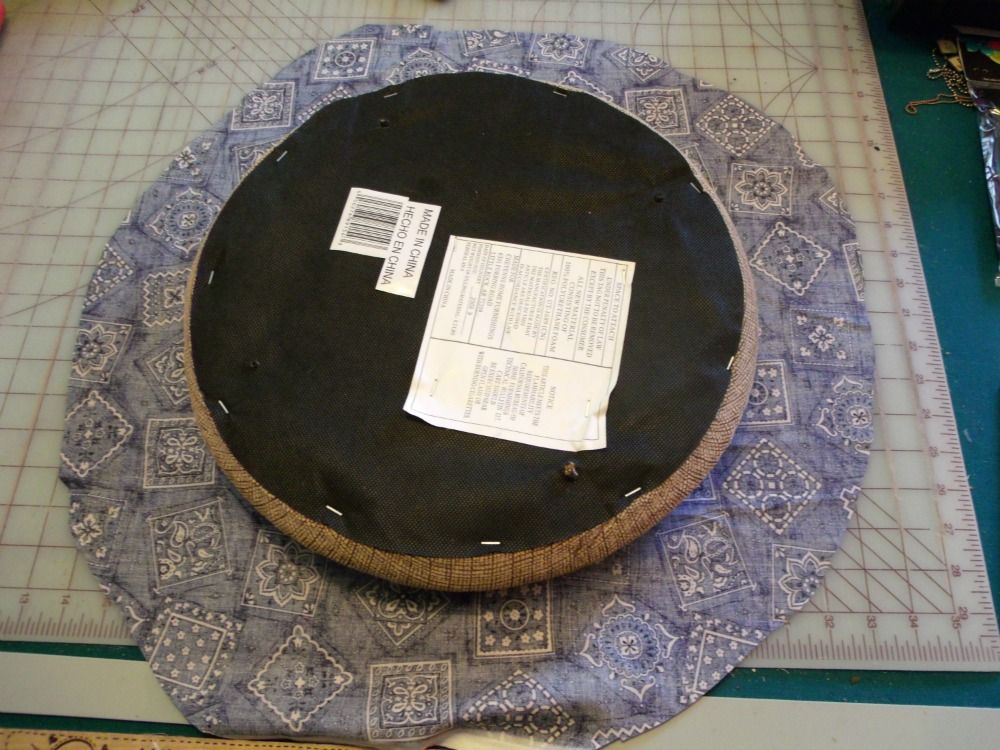 The seat was held on by 4 little screws on the bottom. I took it off and cut a big circle of fabric around it.
Baste around the outside with a heavy duty thread and pull tight.
Then for a little more added security, I hot-glued the raw edges to the seat.
That's it, nice and smooth.
Before I screwed the seat back on, I painted the stool with Rustoleum paint.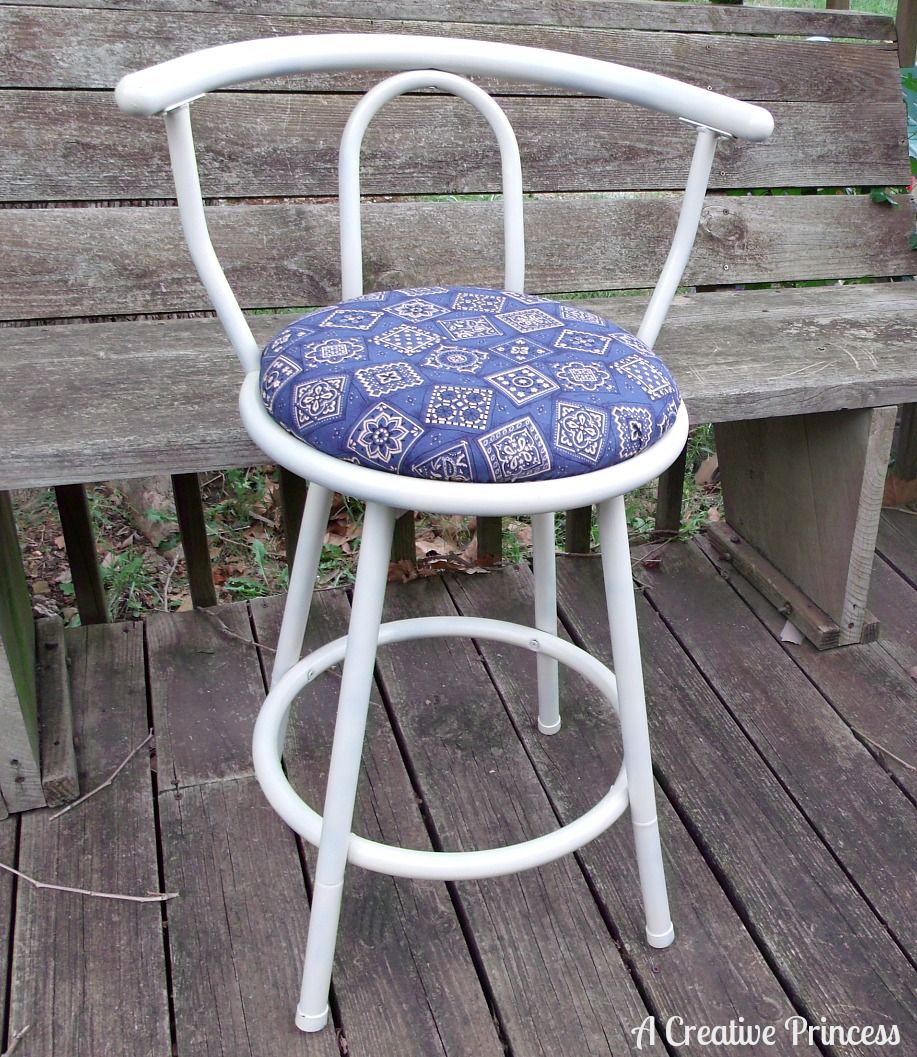 I've got to know, am I the only one who has the land of far away in the basement or attic for "to do later" projects?