Most people look at liquor bottles to see what's inside. I look at liquor bottles and see...
tombstones! (I was going to say "I see dead people", but that was just too easy.)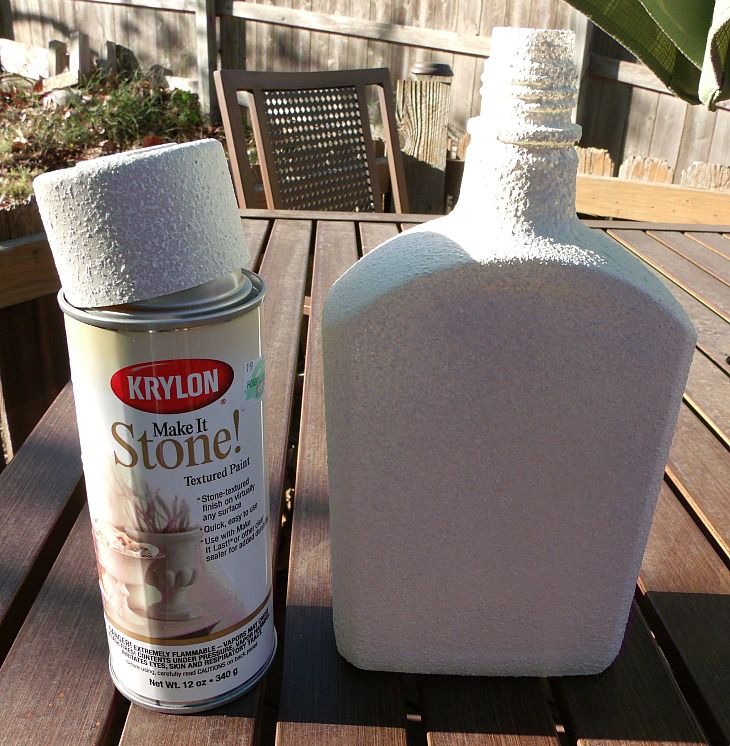 I wasn't sure how textured paint would work on a bottle, but it actually goes on much nicer than regular spray paint.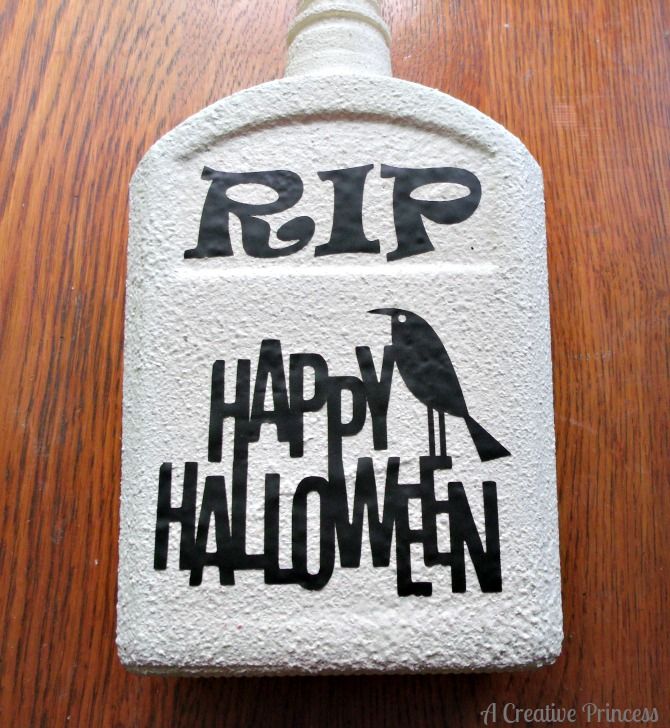 I used my Cameo and cut out the black vinyl and stuck it on.
I had the bottle sitting around for a couple of days because I couldn't decide what I wanted to put in it. Then I was at Wal-Mart one day and found that spooky fellow. Yep, he'll work!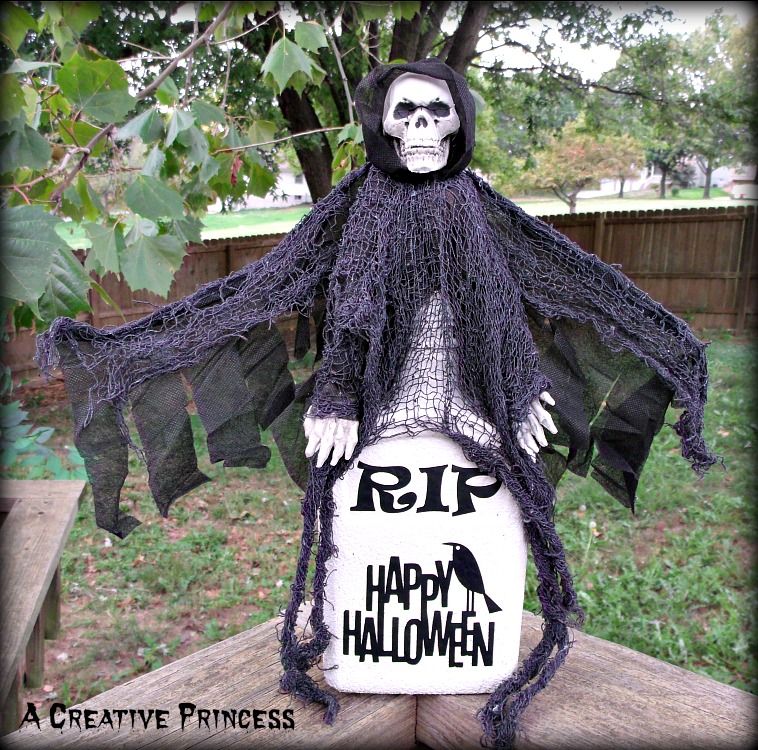 I took part of his cape and stuck it in the top and he sits on there perfect.
They're creepy and they're kooky,
Mysterious and spooky...
(You're welcome for putting that song in your head all day!)
Here
are the parties I join each week.