That's right, another two for the price of one post. I know I've told you before, but the kids love to craft when they're here.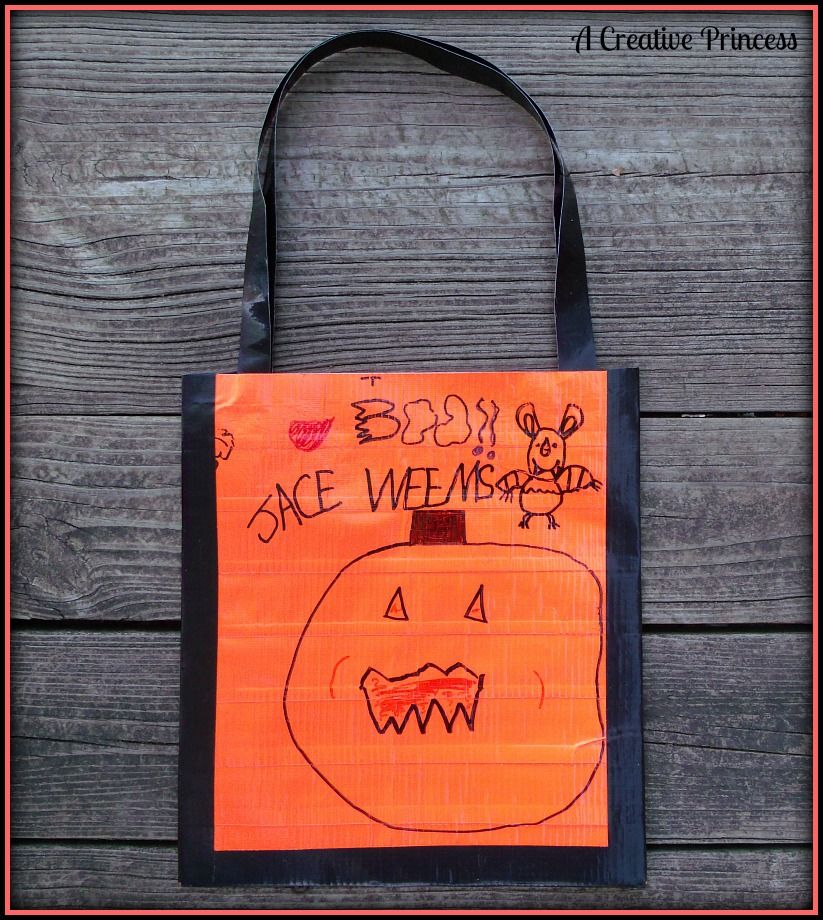 So Jace and I dug out the Duct Tape and made a treat bag.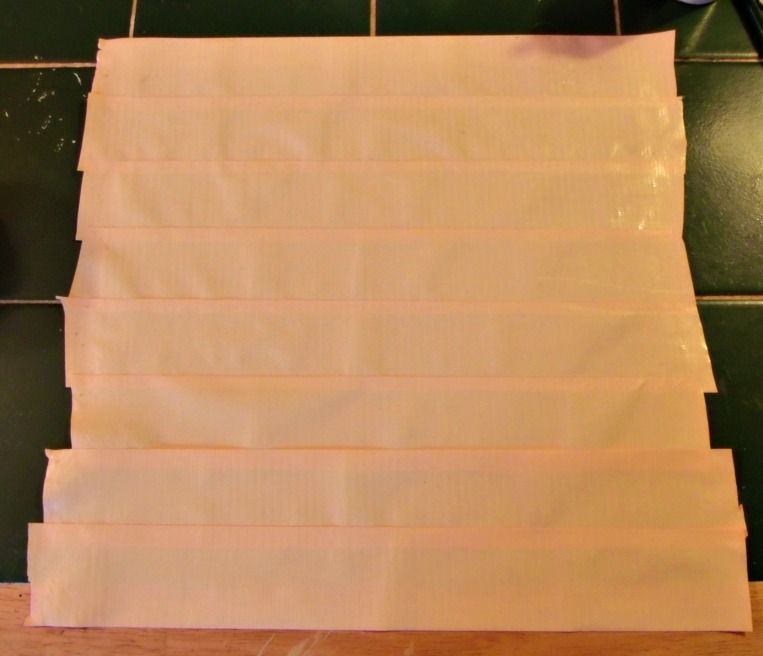 I know these pictures are hard to see, but I started by laying the orange tape face down and overlapping the next piece a little for the rows. Don't worry about all the uneven sides, we'll trim those later.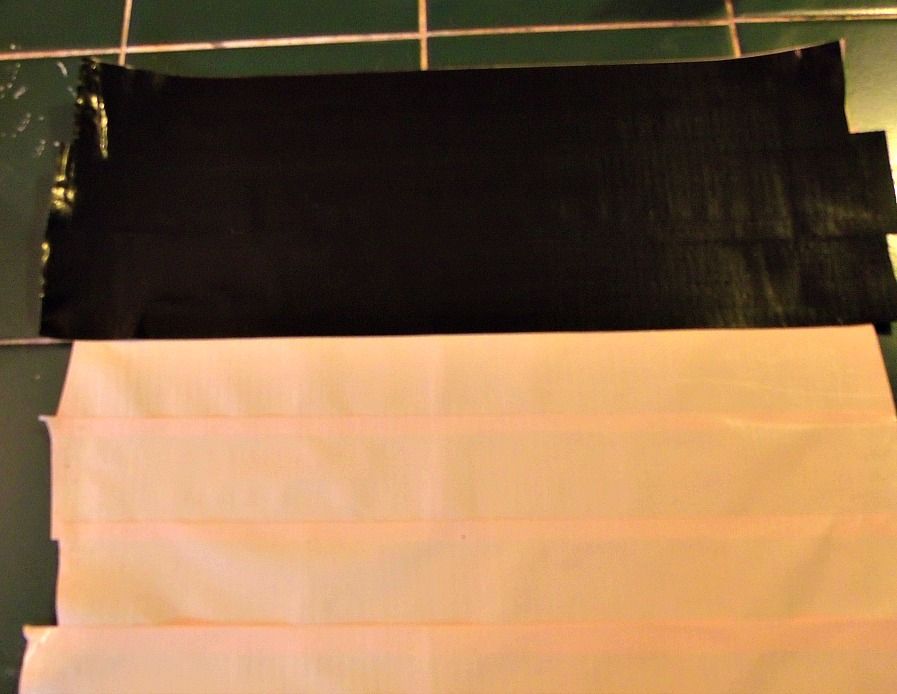 Then start layering the black over the orange. Oh, and if you drop a piece while you're doing it, you'll end up with a big fat mess and have to start all over again! Just sayin'.
Next you'll have to grab a cute little kiddo and have him start decorating away with permanent markers.
Now it was time to trim all those uneven edges.
I centered the black and folded it around the sides and bottom. I took 2 long pieces and folded them in half and taped to the inside of the bag for handles.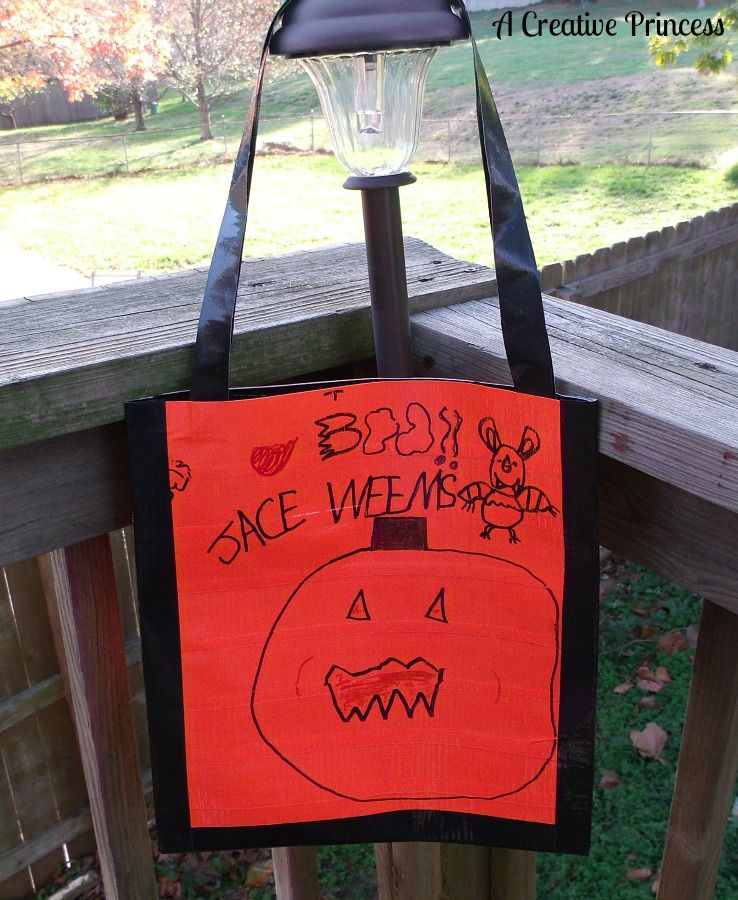 Notice we made it nice and big? High candy expectations!
I'm not for sure, but I think some little someone I know and love might be taking over my blog soon. Jordyn made her own Halloween costume this year!
The top was a t-shirt that Jennifer bought for her and Jordyn made the tutu.
She took a long ribbon and tied strips of tulle around it.
The ribbon ties in the back.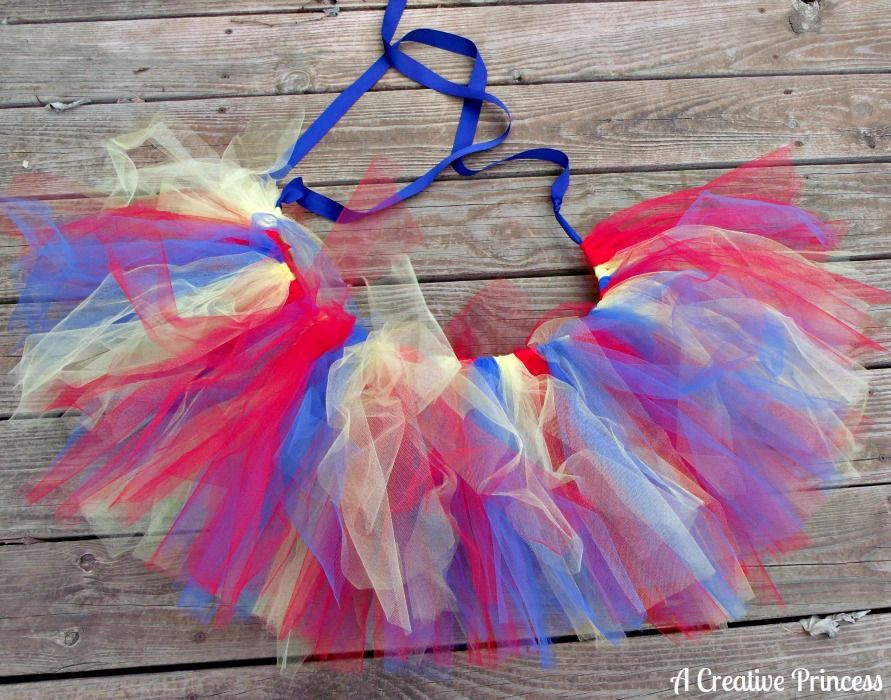 Awesome, Jordyn!
I can't end this post today without telling any of my friends that live on the East Coast, my thoughts and prayers are with you. I pray you're safe.