These shirts were so fun to make!
The Fab- and -lous are Iron On T-Shirt vinyl and the boo is appliqued fabric.
I cut the letters out of thick cardstock and used that as my pattern to cut the fabric and then appliqued it on the shirt.
Then I used the Iron On T-Shirt Vinyl to cut out the rest and ironed it on. I ordered it from
Expressions Vinyl
and it worked beautifully!
One thing you HAVE to remember when you use the iron on vinyl, you need to right click on your image and then click "Flip Horizontally" for it to be the mirror image. When you iron on the adhesive side then it's right side up.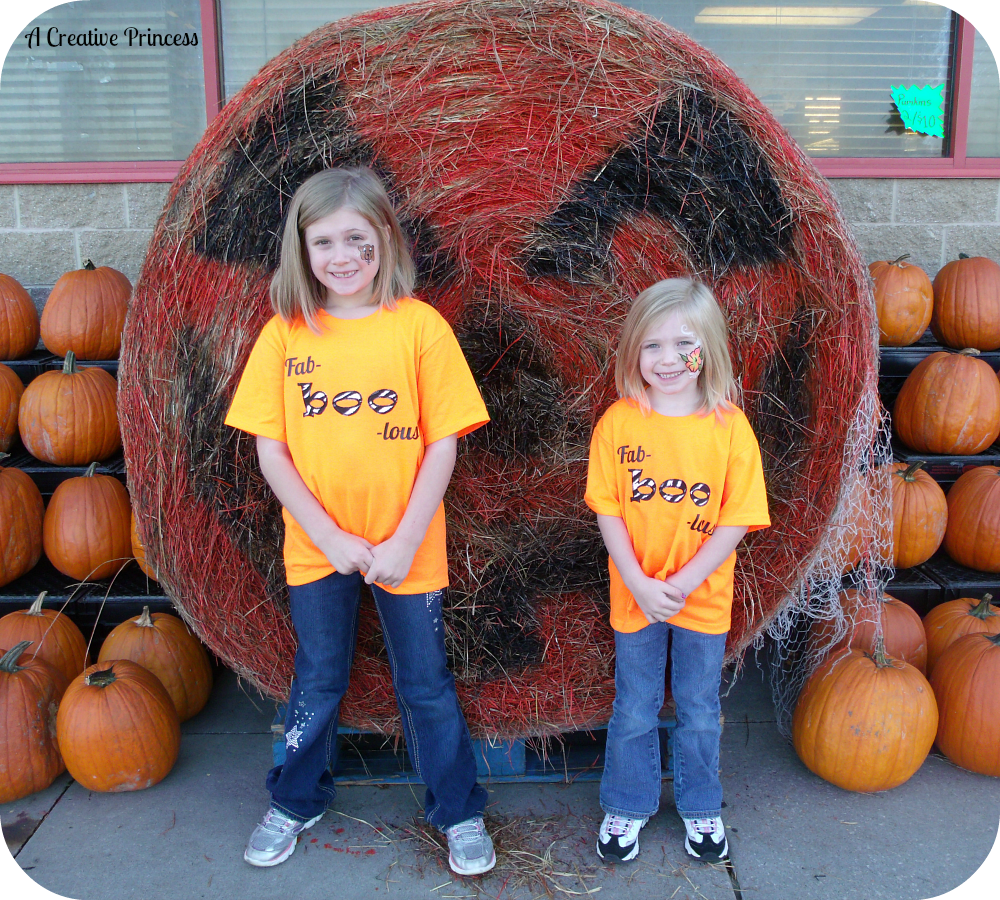 Our local grocery store had a carnival type thing last Saturday with free food, pumpkin painting, face painting (hence the cheeks) and tons of games. The girls had a blast!
Don't they look so sweet and innocent there? Don't let them fool you, here's some more pictures.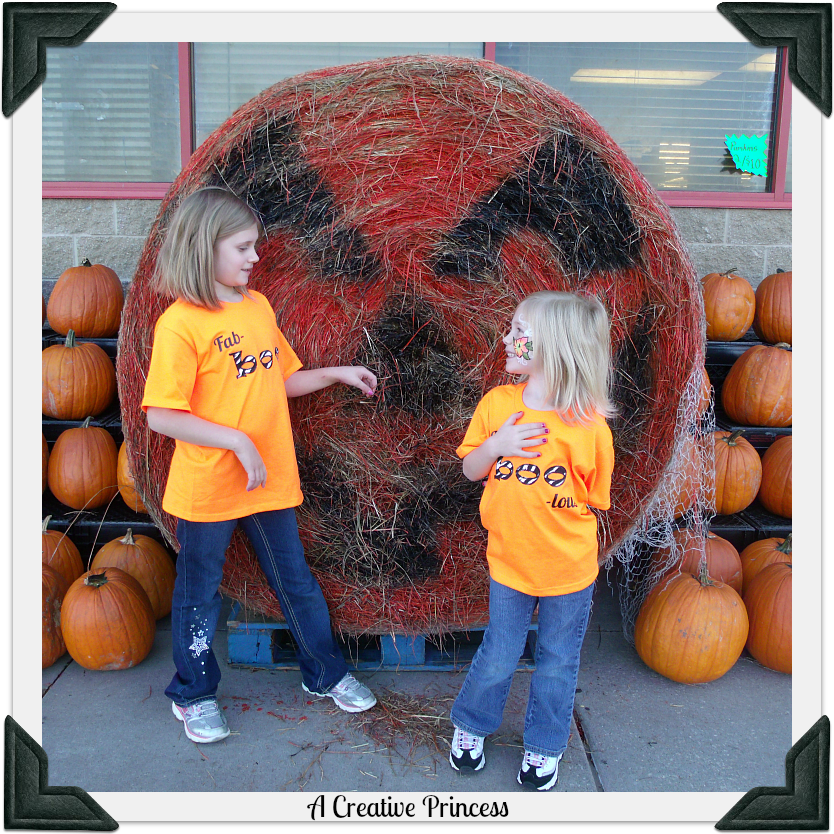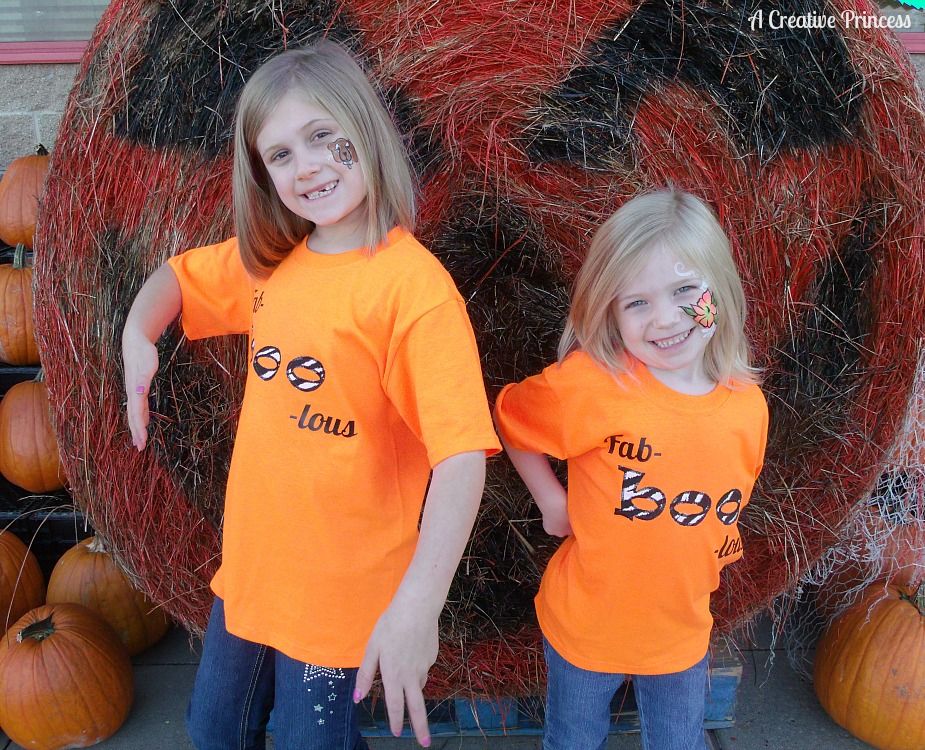 There's the Triniti and Tierni I know and love!
And speaking of Tierni (the 4 year old), here's our newest "Tiernism" that went on in the backseat of the car on our way up there:
Tierni: "Grandma, I'm in preschool now and can spell my name all by myself. T-I-U-R-N-I"
Triniti: "Tierni, how many times do I have to tell you? It's T-I-E-R-N-I"
Tierni: "Grandma, tell Triniti it's my name and I can spell it any way I want to!"
I changed the subject.
Happy Friday!

I join
These
parties each week.