I can't tell you how long it's been that I actually made something for myself. And Lord knows, with all the other projects I've got going on for Christmas, I sure don't have time for it,
but...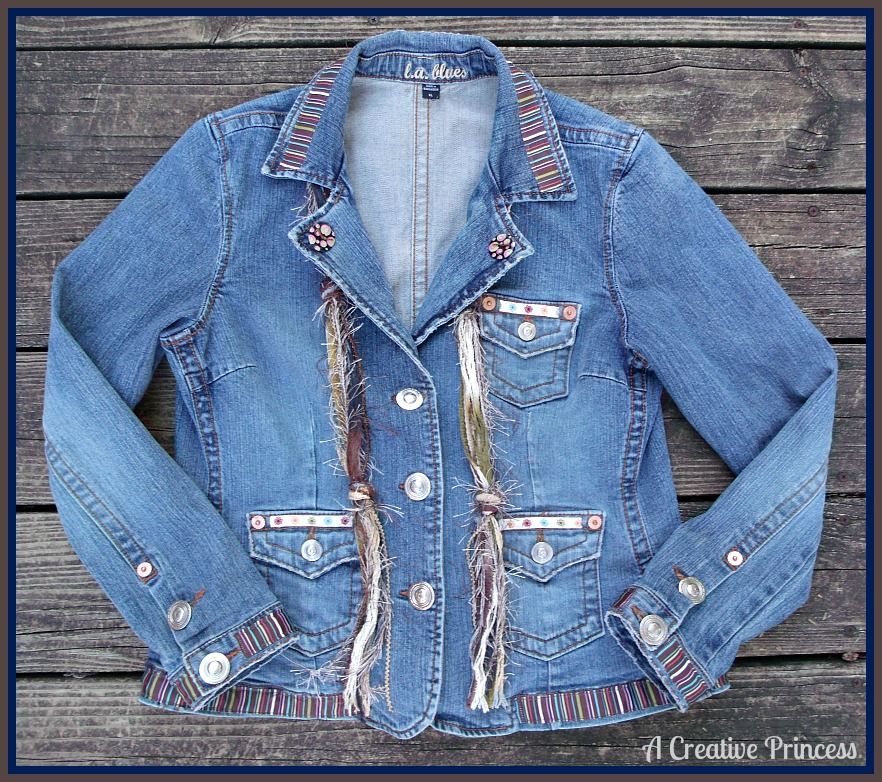 I did! I had to, I really did. I went to a garage sale and found an old, raggedy jean jacket for $1.00 and it was yelling at me to buy it and add ribbon and buttons and wear it. So I did.
See? It looked so sad. I washed it and ironed it like crazy. Then just started adding ribbon and buttons anywhere I could find a place.
Now on cool days, I'm not sporting a Jaguar Siding hoodie, I can wear my own jacket!
Besides the ribbon and buttons on the front, I added ribbon to the back, also.
For the scarf, I bought yarn and bead ribbon.
Found the length I wanted, cut from each piece, and knotted them together.
To keep the scarf always with the jacket, I added a ribbon loop under the collar.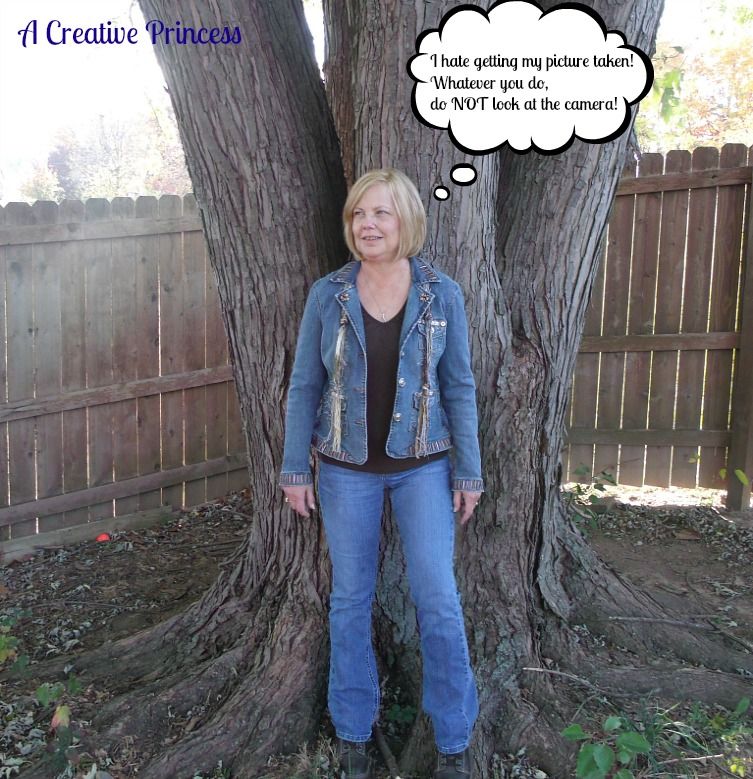 Hate the picture, love my jacket!!
Who in the world is that fat, old woman? And what did you do with me?!
Happy Friday!

To see the parties I join, click
Here
.