Some of you may remember that last year I made a
Snowman Necklace
out of this same kind of wine cork.
This year I turned the cork the other way and now the poor little guy is melting!
I took the cork and painted it white.
Yeah, ignore that awful face. I'm such a bad artist, I can't even draw eyes with a marker! Maybe if I had taken Art instead of Band in school, I could draw a circle. Probably wouldn't have helped, but that's my excuse. Anybody want to hear me play the flute, piccolo, oboe, piano, or organ?
I was able to make a scarf out of felt and glued it to the bottom of the cork.
For the base, I painted a cardboard coaster from a restaurant (yeah, I save mine when we go out to eat) white and glued a couple of pieces of batting to it.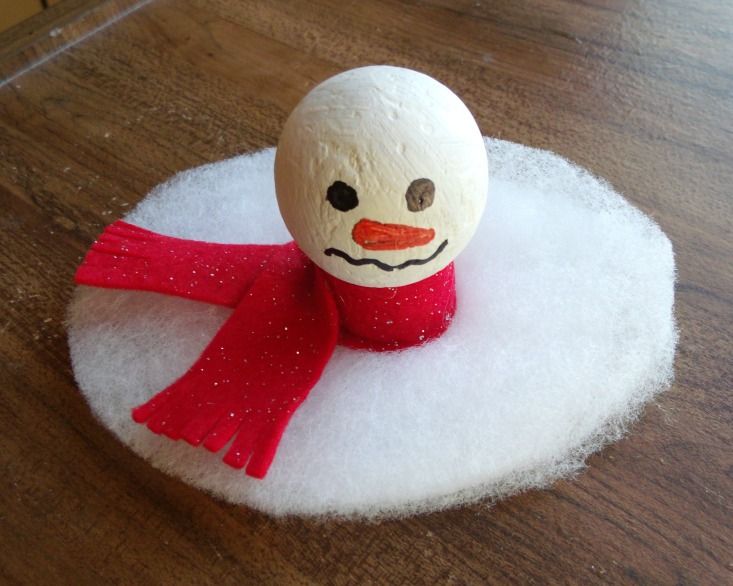 Then glued the cork to the base. Still need to change that face!
I added buttons for the eyes and his melted buttons. The ear muffs are a piece of felt and pom poms. His nose is also felt.
We had snow flurries here yesterday so when I was editing my photo's I thought the added snow was perfect. Maybe it will help with Frosty's melting problem!
Oh, and by the way, I am so not ready for snow!!!