This is a post that I did before the Super Bowl last year, but with New Year's Eve coming soon, I thought it was worth repeating in case you missed it.
The Best Party Mix Ever!
Seriously, this is the best party mix you will ever eat! My mom made it every Christmas and I have no idea where she found the recipe. You're not going to eat this every day, so when I show you the recipe, don't freak out over the bacon drippings and buttuh (that was me impersonating Paula Dean).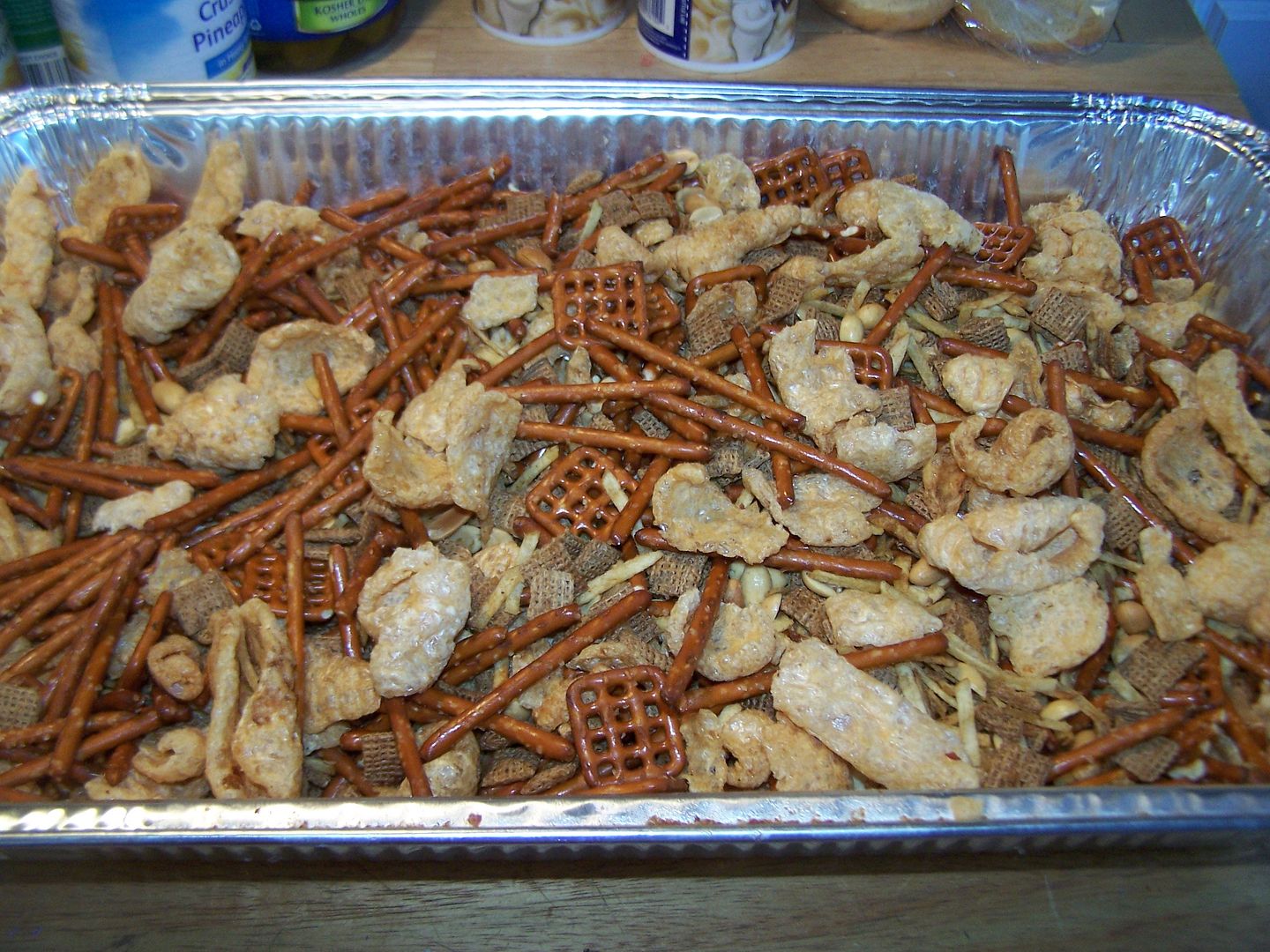 I always use whole bags of pretzels, porky rinds, shoestring potatoes, peanuts, and wheat chex. Throw it all together in a large baking pan. You can really just add anything at this point that you like.
Then heat on the stove in a separate pan:
1/2 pound of butter or margarine
1/2 cup of bacon drippings
4 Tbsp Worcestershire Sauce
2 tsp tobasco
1 tsp garlic powder
When this is all melted and heated through, pour over snack mix.
Bake at 250 degrees for and hour and a half.
You'll need to stir with a wooden spoon every 15 minutes.
(That 15 minute part is a pain, but so well worth it!)
Munch away and enjoy!
This makes a huge batch, but you can freeze part of it and save it for a special day. It tastes just as good when it comes out of the freezer.
Click
Here
to see the parties I join every week.