Well, it's only been a year, but I finally got around to making Domino Necklaces. I actually saw a lot of them at the craft show I did last December and knew I wanted to try it.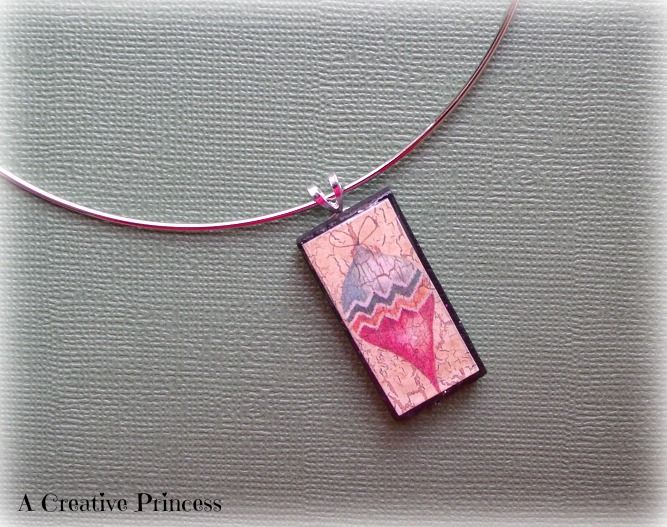 I had kind of forgotten about them until I was looking through my Christmas scrapbook paper for another project floating around in my head.
I had several different sizes of dominoes that I had been hoarding collecting.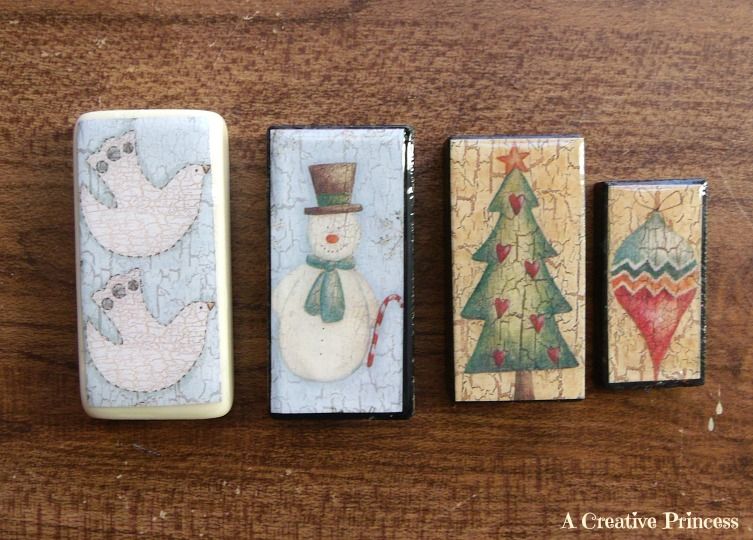 The sheets of paper I found had several different sizes of images on them. I traced around the domino, mod podged it to the back, and then added Dimensional Magic.
Add a bail to the back and you're finished!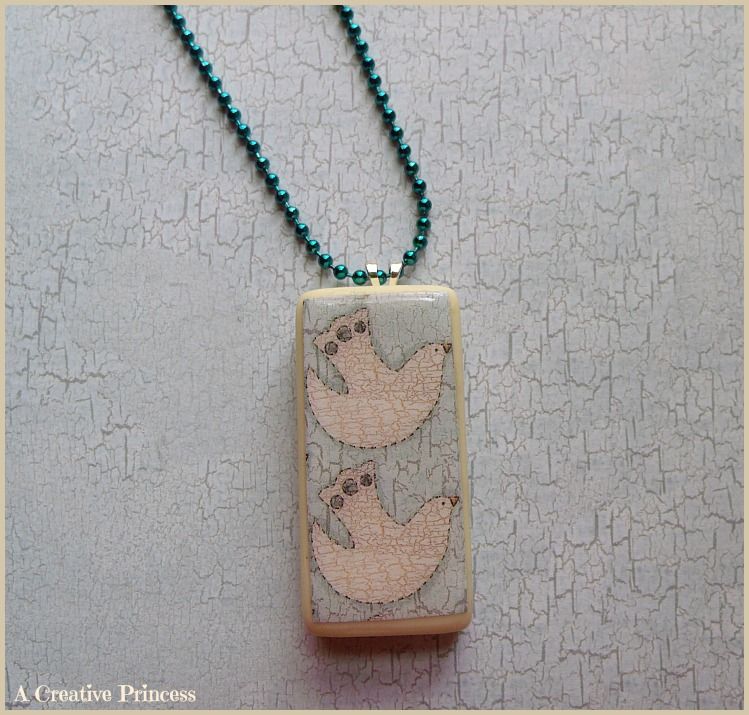 I'm starting to think I'm loving these more than the Scrabble tiles.
This has nothing to do with crafting, but is anyone besides me excited about the new little royal baby coming? Congrats Will and Kate! (Look at me, acting like I know them.)