I don't wear an apron when I cook. It's seems to be a little too June Cleaver-ish for me, BUT, I'm thinking I would wear this one.
I didn't think it was a problem before about not wearing an apron, then when I was cooking Thanksgiving dinner, Greg told me to take a look at the sides of my jeans. Apparently, that's where everything ends up!
I took an old pair of jeans and cut the front out of them (rounding the corners).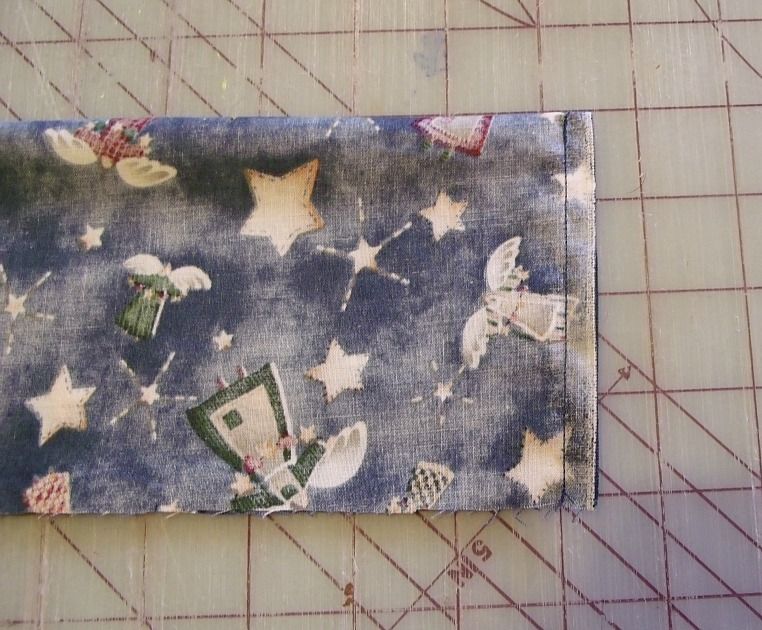 I measured around the outside edge of the jean section and then cut my fabric 8" x 1 1/2 times the measurement of the outside. The next one I make I'm going to double it so it will have a few more ruffles.
Sew your strip wrong sides together at the short ends.
Turn right side out and press.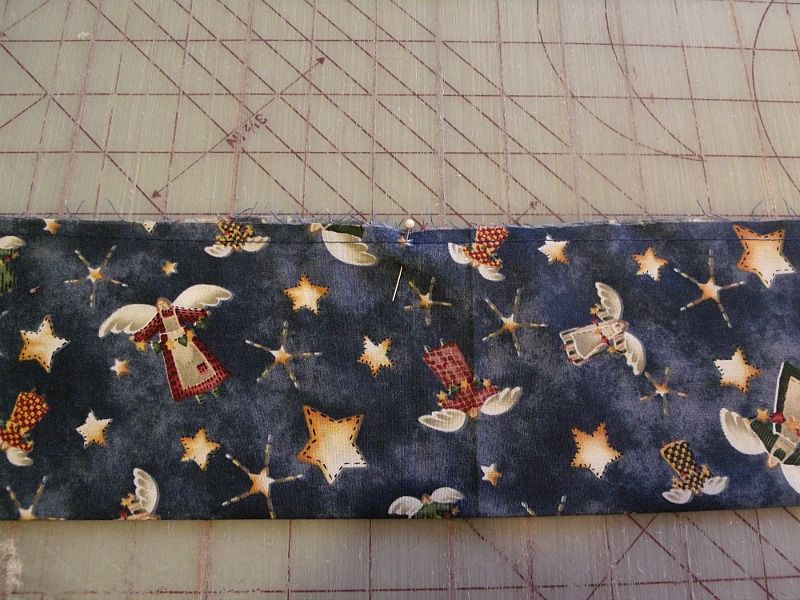 Baste along the raw edge. Before I gather it, I always mark the middle of the strip with a pin.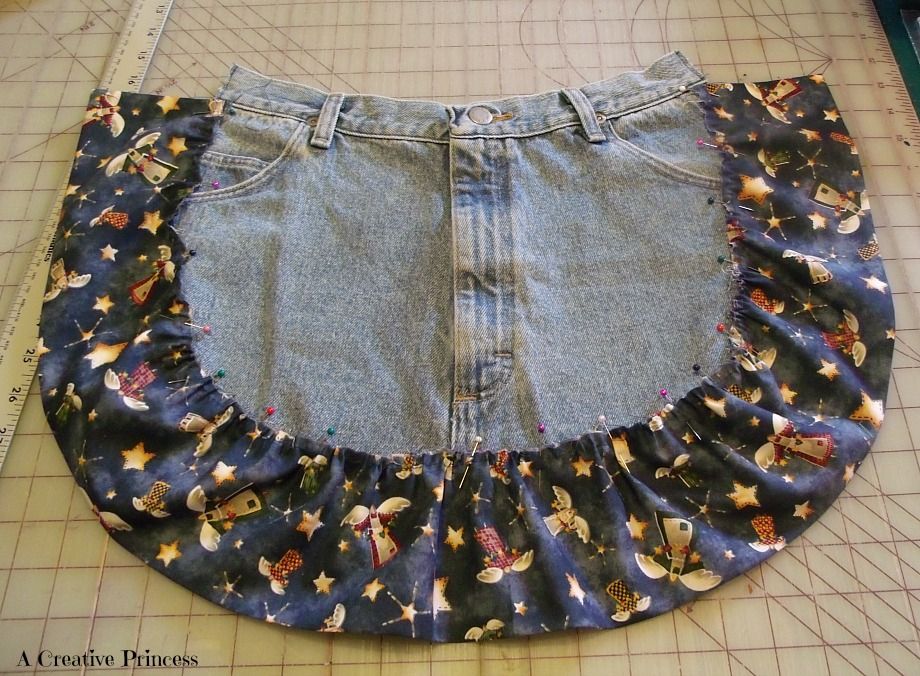 I wanted the raw edge to show so I pinned it around the top of the outside.
Sew all the way around. I started my ruffles right below the waistband of the jeans.
For the belt, I ripped two 4" strips the width of the fabric and sewed the ends together to make one long strip. I should have cut that edge off the fabric, but I'm lazy like that. It won't show anyway.
Fold your long strip in half and center it through the belt loops. It's hard to see in the photo but I stitched the belt in place at the arrow to hold it.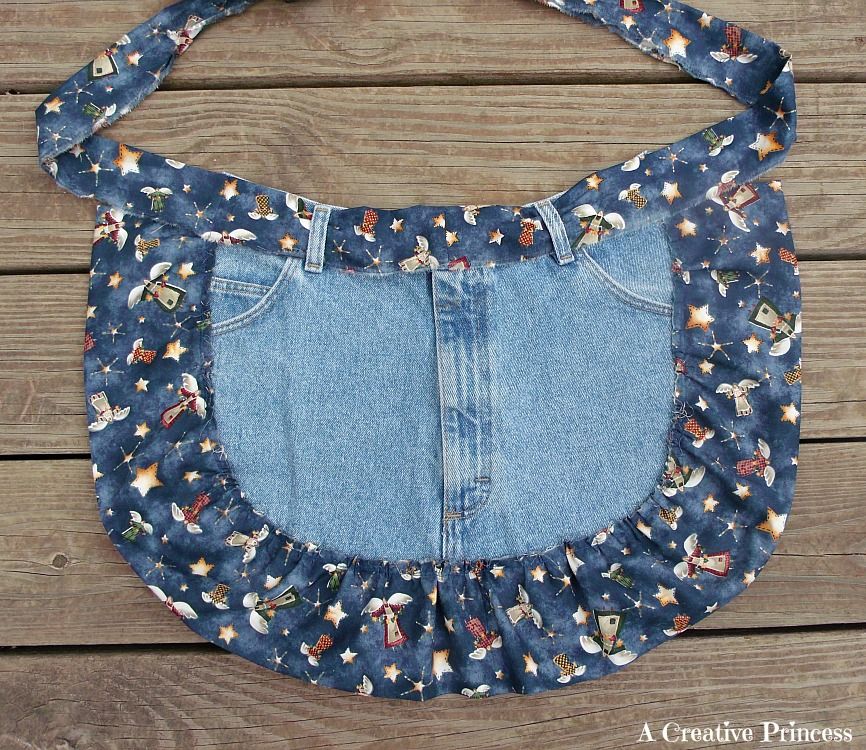 I'm going to use these for a few Christmas presents as a set with matching towels and pot holders.
Happy Friday!

To see where I party during the week, click
Here
.