I guess I should say
more
bottle cap necklaces.
Because I've made necklaces before using bottle caps, but I found something at Hobby Lobby the other day that makes this so simple.
A whole pack of stickers made just for bottle caps! Brilliant!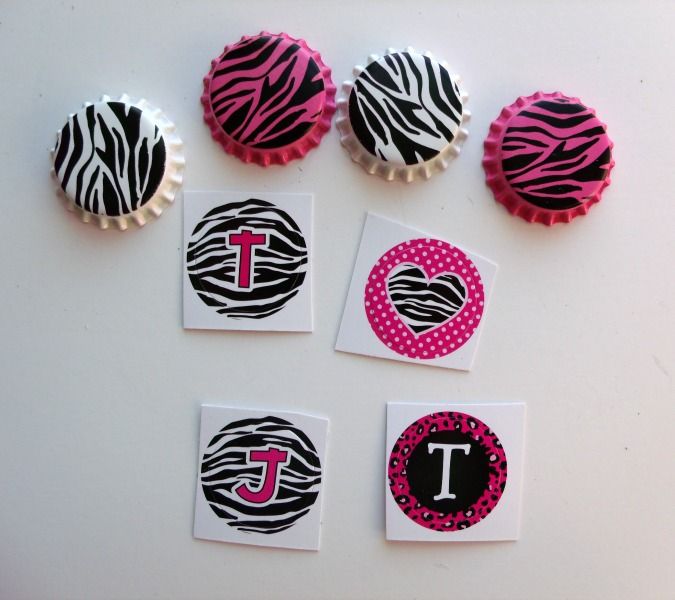 They come in the perfect size to fit and all you have to do is punch them out.
Even though they're stickers, you have to glue them in.
On those caps, I only stuck them in and didn't glue them. When I added the Dimensional Magic, they "magically" started floating to the top. Fail!
I glued these in and then added the Dimension and they stayed at the bottom.
These caps didn't have the little hole punched in them, so I added a bail to the back and a chain. I'm thinking Jordyn and Triniti are going to love them!
Happy Monday! This crazy flu we've had around here is still dragging on. I'm sure hoping this week that I'm going to wake up one morning and finally feel like doing something again. I don't know who trashed our house while we've been sick, but someone has!