During Christmas I had a huge pine cone wreath hanging on the front door. When I took it down a couple of weeks ago (yeah, I'm a little behind), I wanted something nice and simple to put back up.
That's it. A simple Valentine door. No bells, whistles, or bows.
I had the X and O (I must have bought it last year).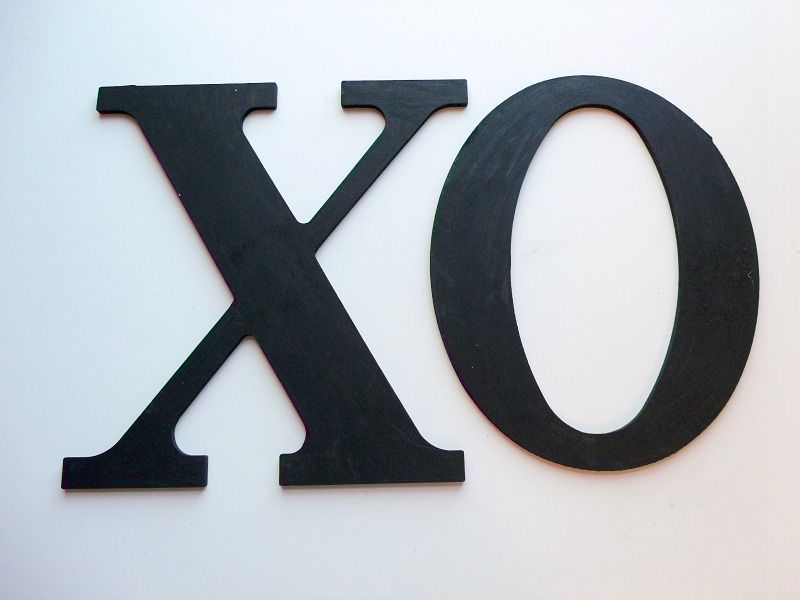 Painted them black and
mod-podged paper to them.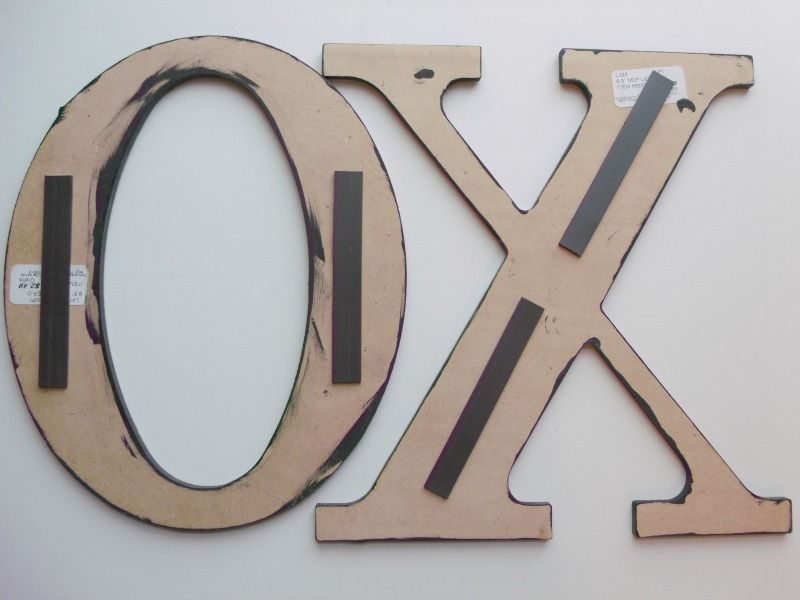 Our front door is metal, so to hang them, I just added magnets.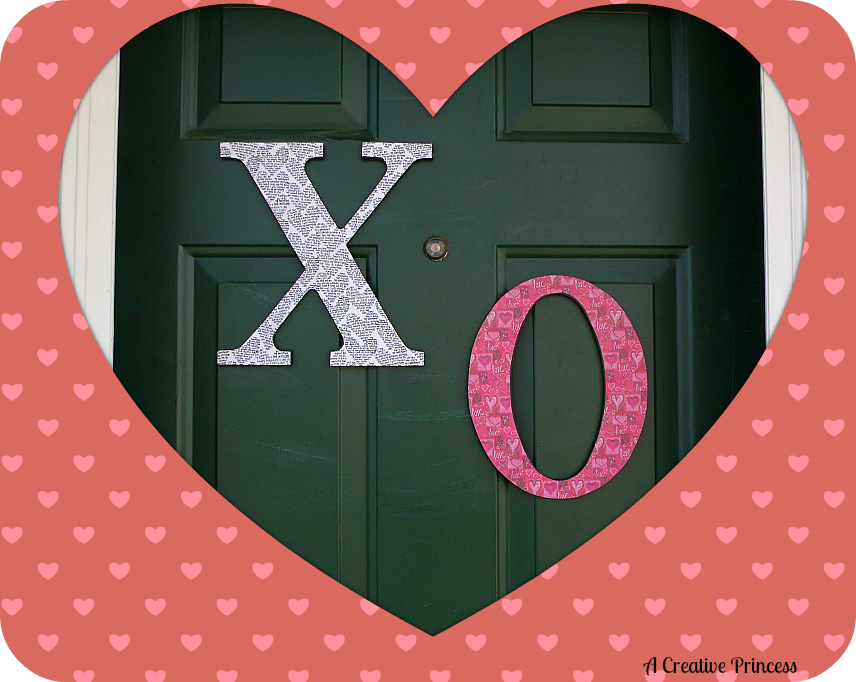 Now next year if I want, I can add all the little extra's to it and change it up a little.
This has nothing to do with anything, but I've told you before about our crazy Missouri weather. Yesterday it was actually 68 degrees here! It was so nice having the windows open and airing out the house. Today it's getting cold and supposed to snow tonight! Wow!