Sometimes I surprise myself and come up with a really great idea for a Christmas present and actually see it through.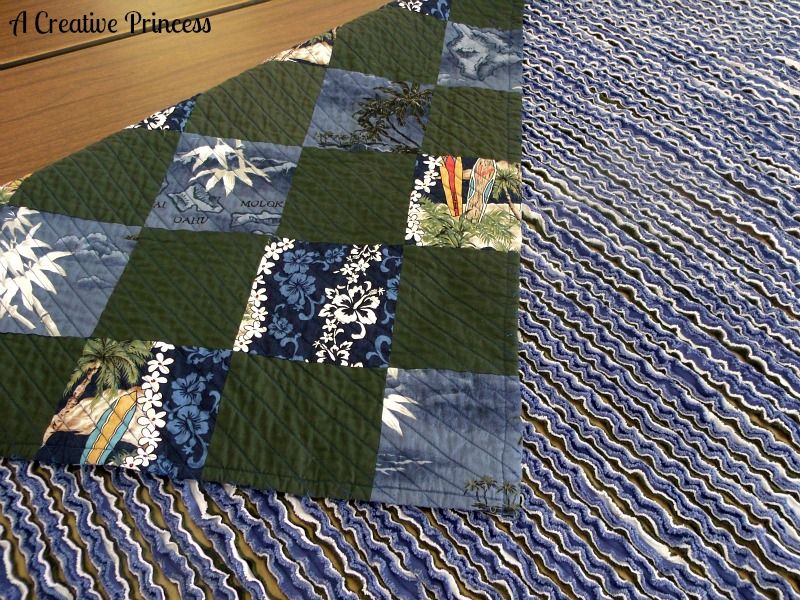 I made this quilt for Brandon and believe it or not, finished it before Christmas!
The back of the quilt is faux chenille. I made my first faux chenille
here
and there is a link on that post to a detailed tutorial of how to do faux chenille in case you haven't tried it before.
I love the look and feel of it, but it's a lot of work. I mean, A LOT! I really don't mind all the cutting, but sewing all those lines drives me crazy!
I'm working on place mats and a table runner using that same technique. I must really be mad at myself!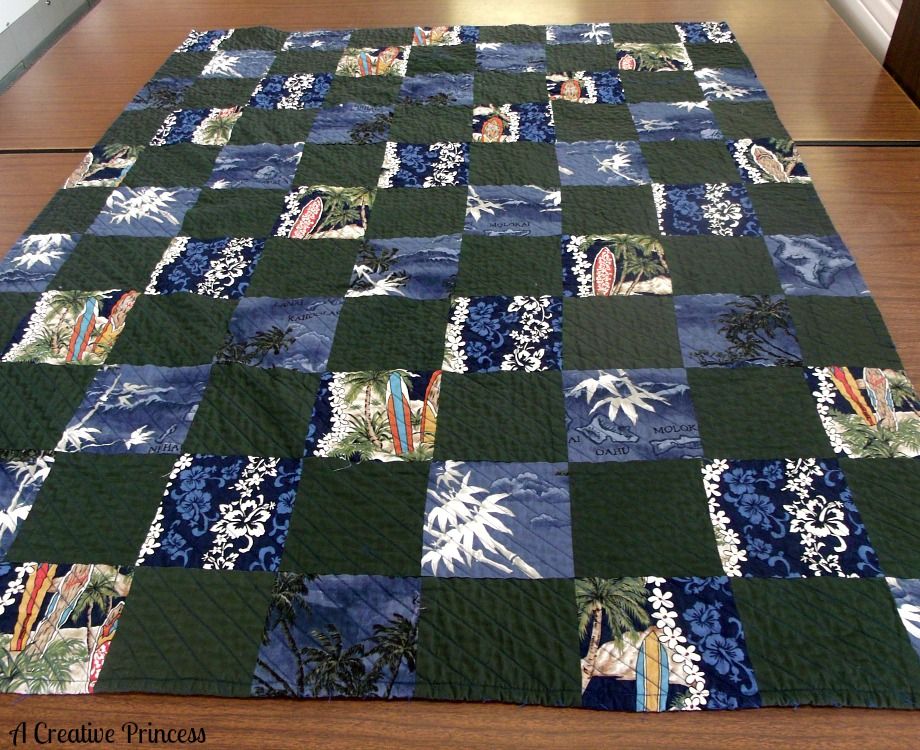 Here's what I'm so excited to tell you about, the front. The patchwork is made out of Hawaiian shirts.
Okay, let me explain.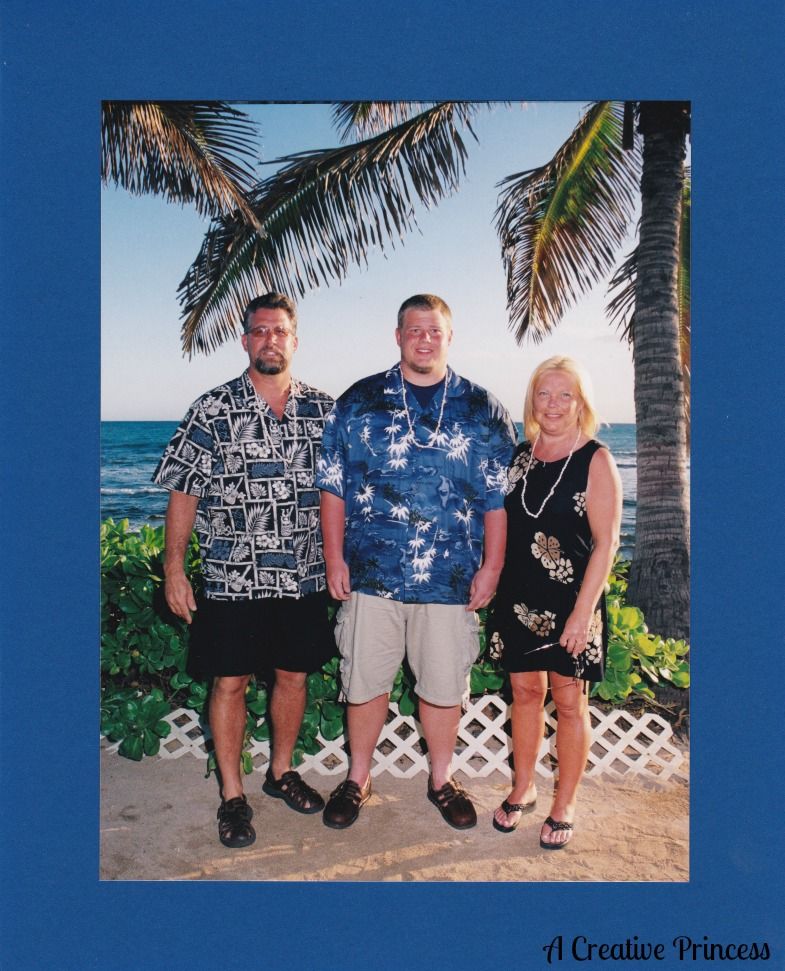 Our youngest son, Brandon, played football and was a lineman all during high school and college. When he graduated from college we took him to the Pro Bowl in Hawaii. When we're in Hawaii, we have to stock up on all the Hawaii clothes, lei's,... well, let's just say, anything we can find from there.
Here's the part that's going to knock your socks off. After Brandon graduated and wasn't playing football anymore, he lost over 100 lbs in a year! Just one of the many reasons that we are so proud of him!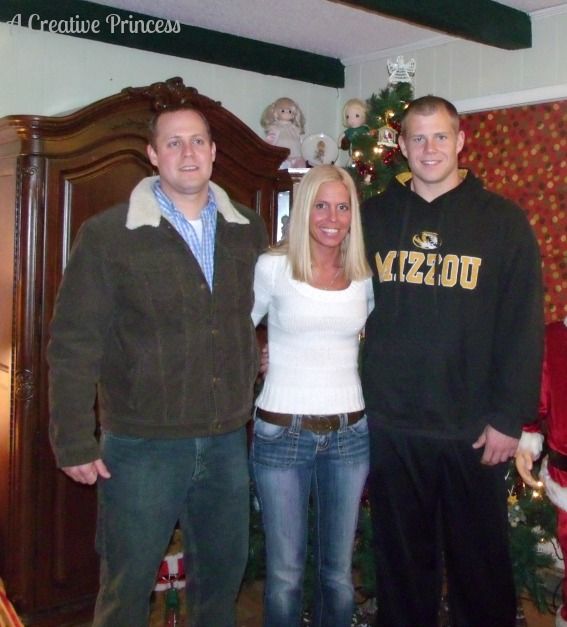 Our kids, Josh, Krissi, and Brandon now. (Love you, kiddo's!)
Needless to say, Brandon needed a whole new wardrobe.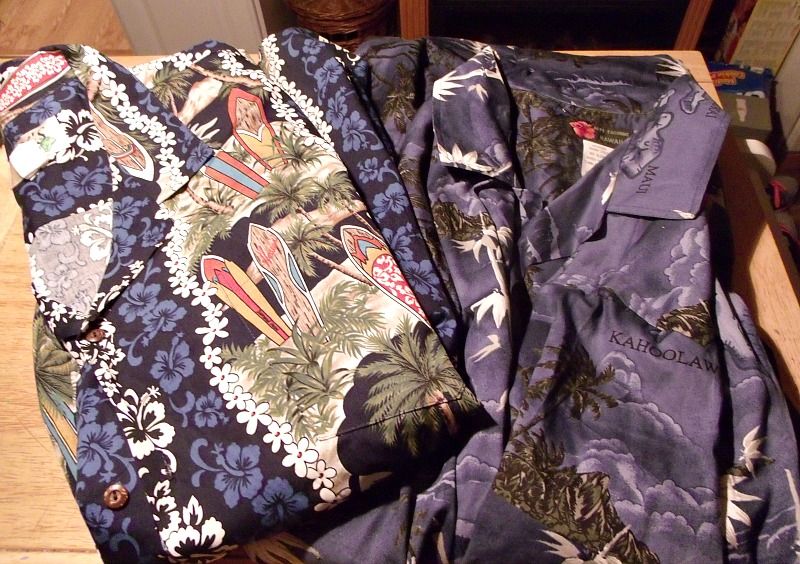 He gave most of his clothes away, but hung on to his XXXL Hawaii shirts.
I found them one day in the back of a closet and pulled them out and ask him if he wanted them. He told me he knew he could never wear them again, but don't throw them away.
So I did what any mother would do, I ask him if I could cut them up. He looked at me like I was crazy, but I promised him that he would get them back and to trust me. He did. Good kid!
I cut as many 6" squares as I could get out of each shirt and partnered them with solid green. And yes, I did save all the little leftover pieces from the cut up shirts to use for something else. Don't know what, yet, but something.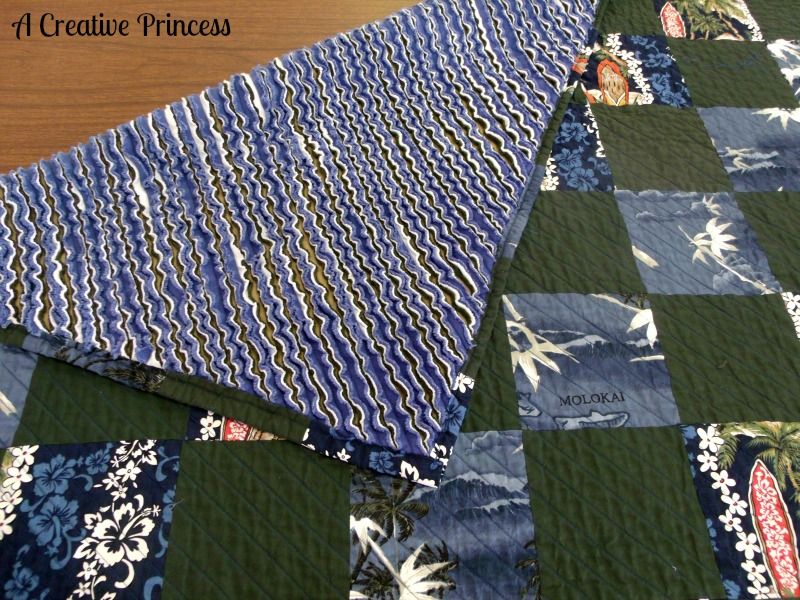 The mother in me is coming out. I'm getting teary eyed writing this silly post and looking at the pictures.
Brandon is such a sweet kid. When I'm wrapping, I grab any box I can find that I start saving in November. I crammed his quilt in that coffee cup box and when Brandon unwrapped it, he didn't open the box, but thanked me for the coffee cups and said they were just like ours. He was so surprised when he opened it and saw what was really in there. He loved it!!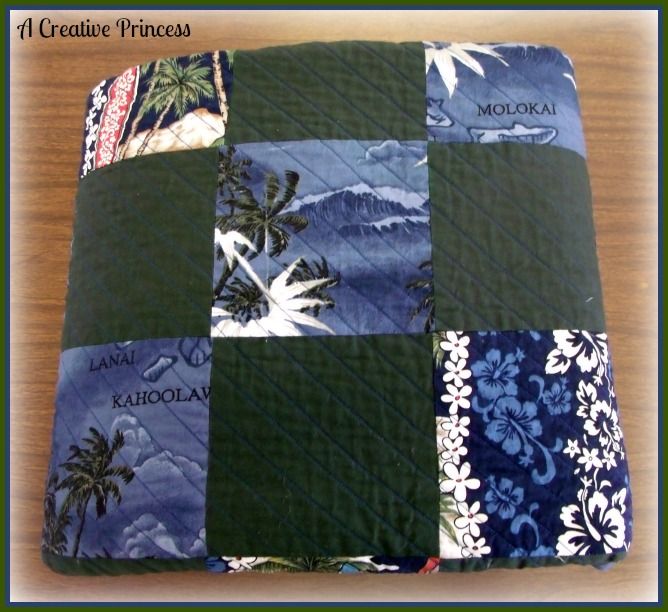 Aloha!
Here
are the link parties I join each week.