I never pay attention to the dining room. We're never in there. But the other day as I was coming down from my craft room, I looked at the table and thought it looked so sad and blah. I marched myself back upstairs and made plate chargers. (It's the little things in life that make me happy.)
I grabbed whatever I could find that I had stashed away and used it.
I bought a couple of these plate chargers at Hobby Lobby a long time ago when they were half off. I'm thinking that made them about $1.00. What a novel idea, Terri, maybe use them for what there meant for?
I also had that. I don't know, is it jute or rope? Whatever it is, it was thick enough for what I wanted it for.
I grabbed a round cardboard piece (it's actually an unused pizza round that I got a whole box of at a closeout sale one time) and started in the middle, used hot glue every now and then, and started coiling.
And coiled and glued and coiled and glued and coiled and glued...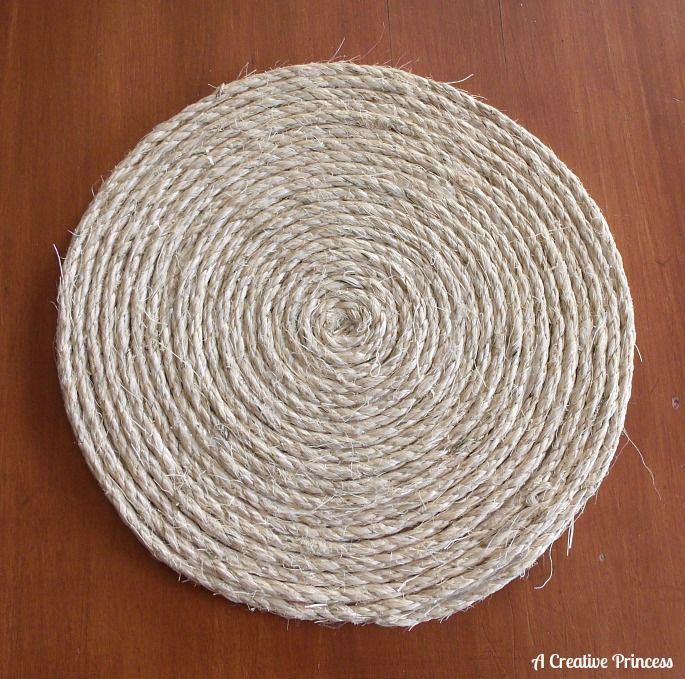 Finally, it's finished!
I put the rope on the charger and a smaller plate on the top.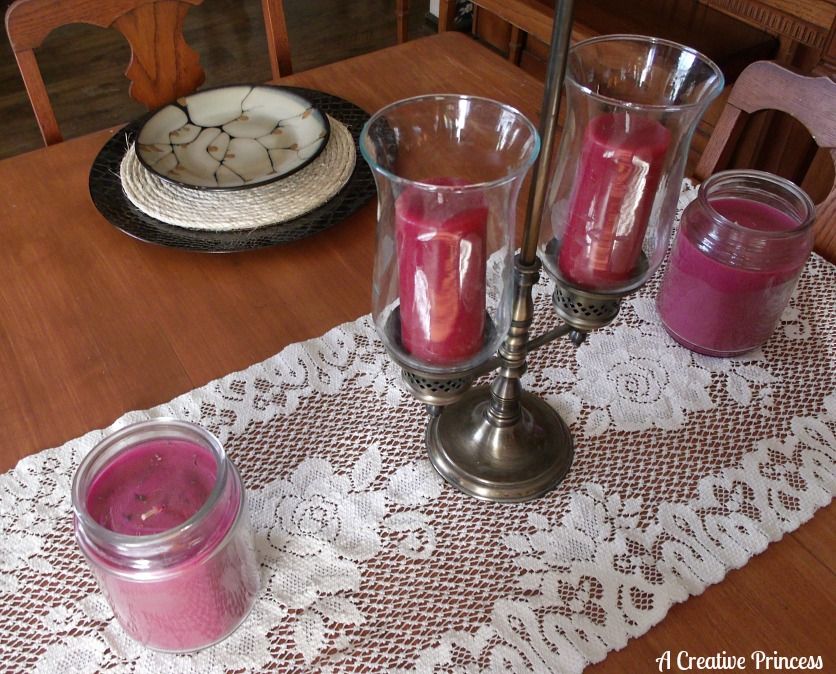 It's so funny that the smallest little things can make a huge difference.
By the way, those candles all match. I don't know what was going on so funky with the lighting that day!