Update: These Baseball Washers are now available in my Etsy shop.
We are a baseball family. When the boys were little, we spent all of our summers at the field. Josh went on to play baseball in college and Greg, Josh and Brandon were all on a softball team together for the longest time until Greg got too old to play. (Sorry, honey.)
Now it's little Jace's turn. I think that's the main reason summer is my favorite time of year.
Because this year Jace has his Dad and Uncle Brandon helping coach his team and his Papa will be pacing along the fence, I figured the least we girls could do was to add a little bling in the stands.
Their games start soon, so I've got to get busy working on our summer accessories.
First up, the Baseball Washer Necklace.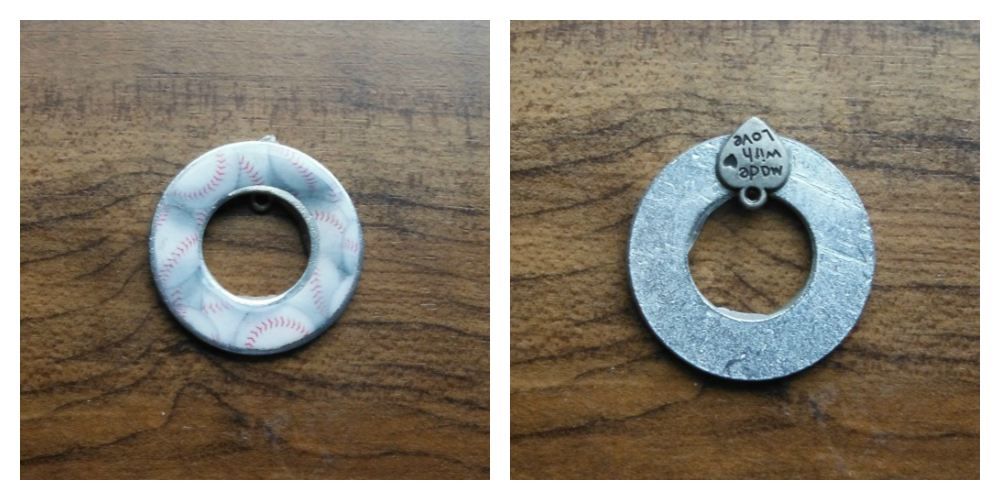 I did the basic mod-podging and adding Dimensional Magic, but I also needed a bail on the back. It's upside down because I wanted to hang a charm in the middle.
I hung the baseball charm to the bail and added the leather cord.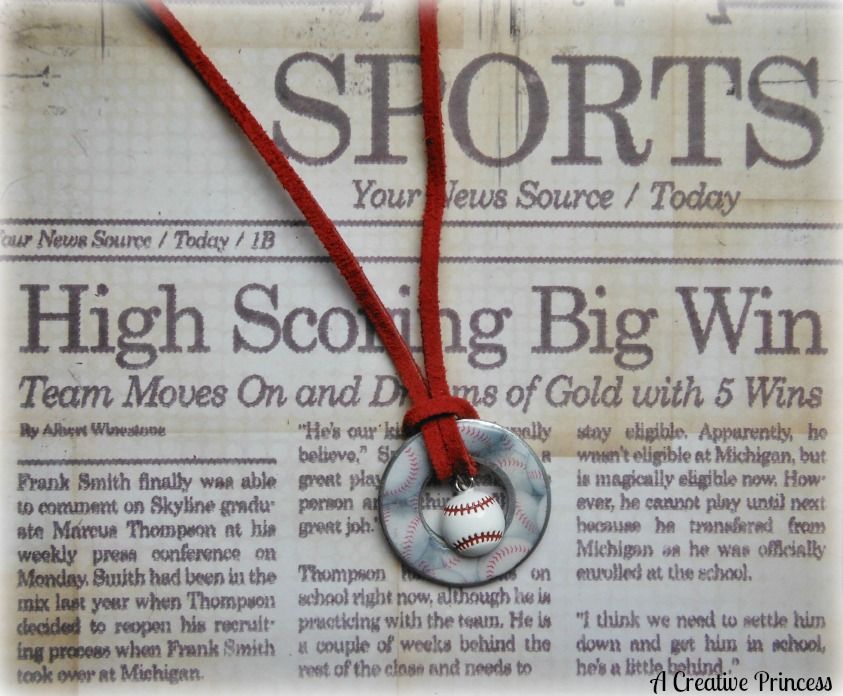 Hang on, summer, we're almost ready! Just a few more things to make.
Oh, and I need to stock up on sunflower seeds and pistachio's!
Here
are the parties I join each week.