The girls and I saw these at a craft show last September and well, it's only taken me about 6 months to finally get some made for them.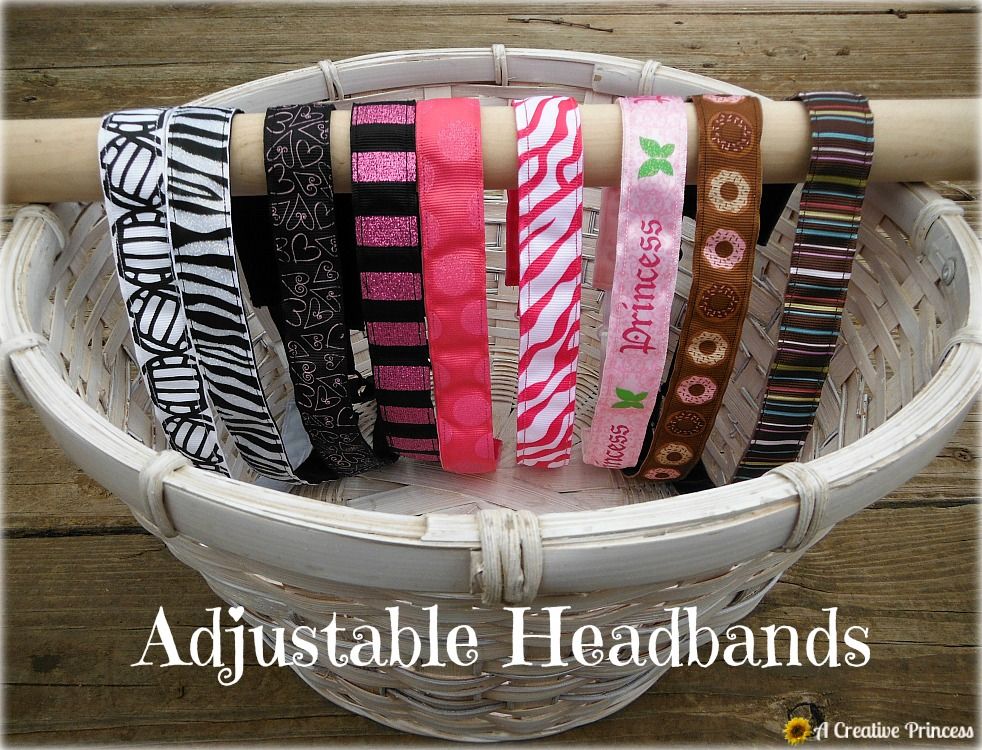 They are so quick and easy to make, I have no idea why it took me so long to finally make them!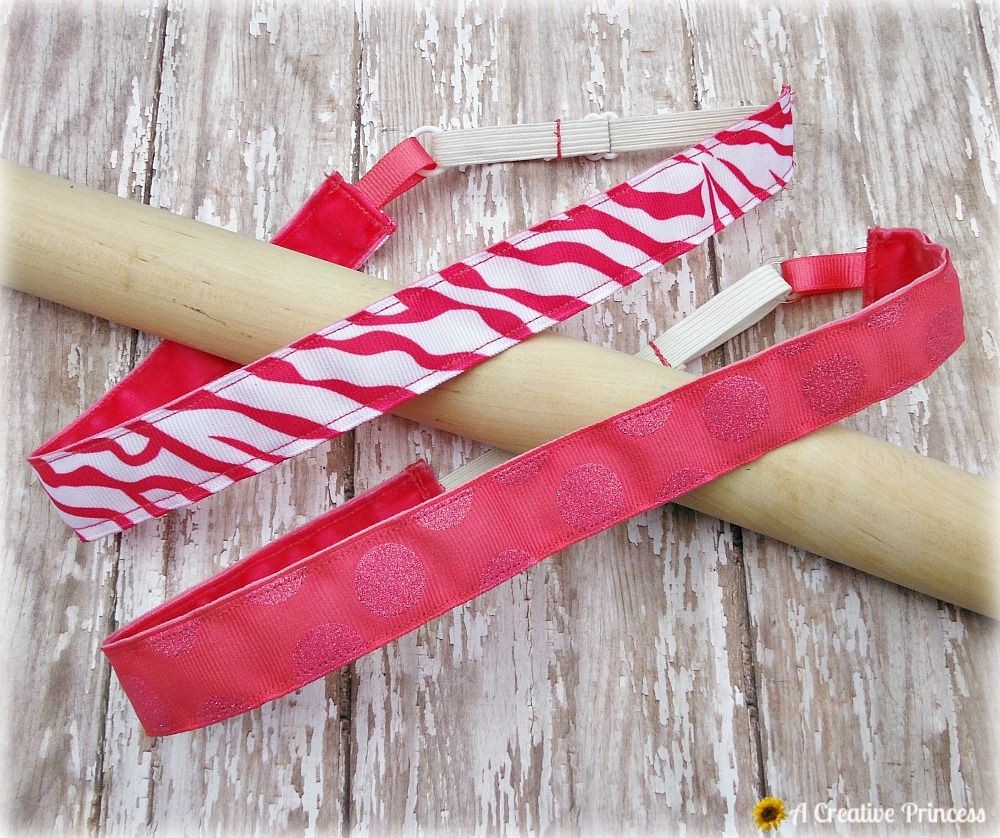 With all the girls in the family with so many different size heads, these are perfect for everyone because they can adjust to every size.
You start with one 14 1/2" velvet ribbon and one 15 1/2" regular ribbon. I used 5/8" wide ribbon.
Fold the ends of the decorated ribbon in (1/2" on each end) and sew to the velvet ribbon, wrong sides together along both long sides. Leave the ends open.
I found these slides & rings at JoAnn's.
Cut a 2 1/2" piece of ribbon that is 1/4" wide and put it through the ring and slip it into one side of the ribbon between the two layers and sew across the end.
Okay, this isn't as complicated as I'm making it out to be, but I stink at explaining things, I'm better just showing. But here goes:
1. Cut an 8" piece of 3/8" elastic and fold it over the center bar of the slide and sew.
2 & 3. Take the other end of the elastic and bring it over where you just sewed (to cover it up) and slip it through the slide.
4. Then bring it through the other side.
It should look like this.
Take the other end and sew it between the layers of the end of the ribbon.
That's all there is to it!
Hey, girly girls, they're finally done!
Happy Friday!


Here are the parties I join each week.