It's official, my blog has gone to the toilet!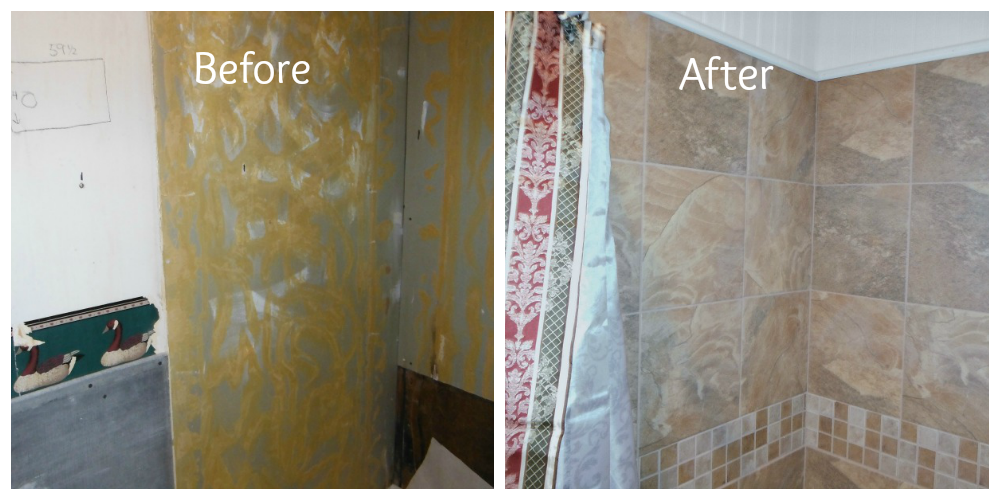 I told you how Greg is in a major remodeling mood right now and I've got to say, this was probably the hardest project we've ever done!
We completely gutted the little bathroom that is off of our bedroom and put in everything brand new, including all the tile and bead board on the floor and walls.
The lowest estimate we had for this tiny room was $2500.00. You've got to be kidding! We did it ourselves for about $900.00 and that included everything. Like I said, it was hard work, but so well worth it!
I still need to paint the new door and frame and decorate the walls, but for the most part, it's done.
After all the hard work, there was no way I was going to let Greg drill or glue on that new tile for something so silly as a toilet paper holder.
I knew I had a basket with handles, so I grabbed it and...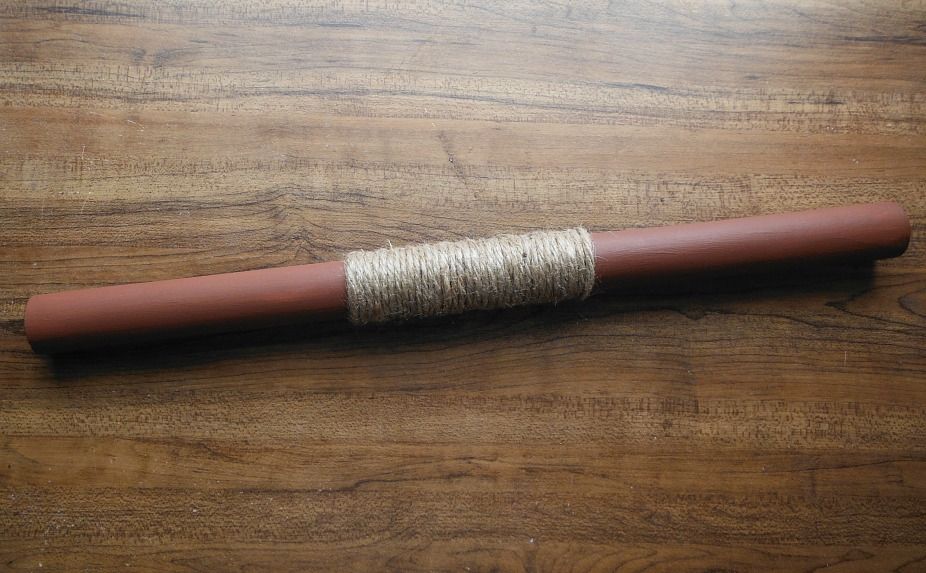 bought a huge dowel, cut it to size, painted and added jute in the middle of it.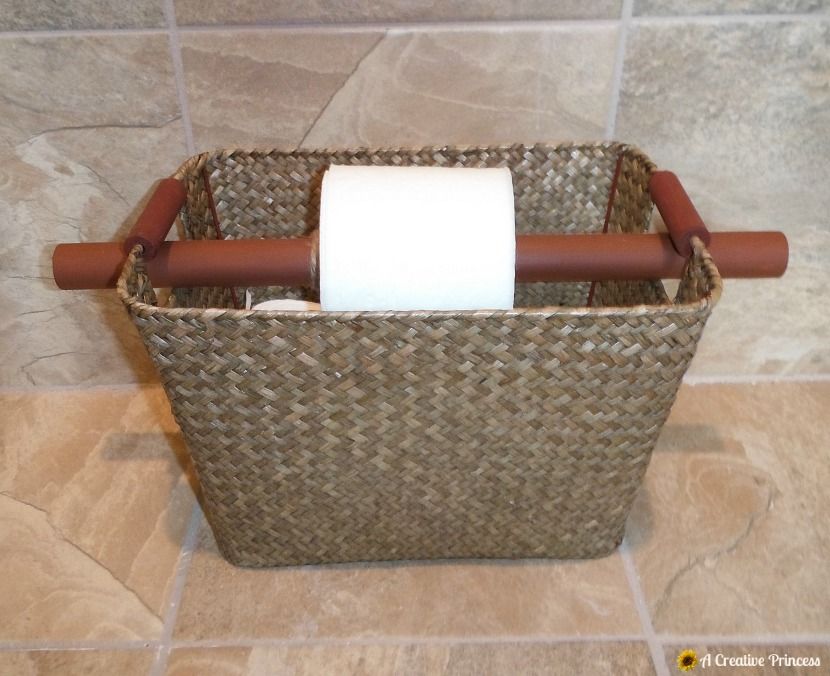 The dowel slips through the holes under the handles and the paper goes in the middle.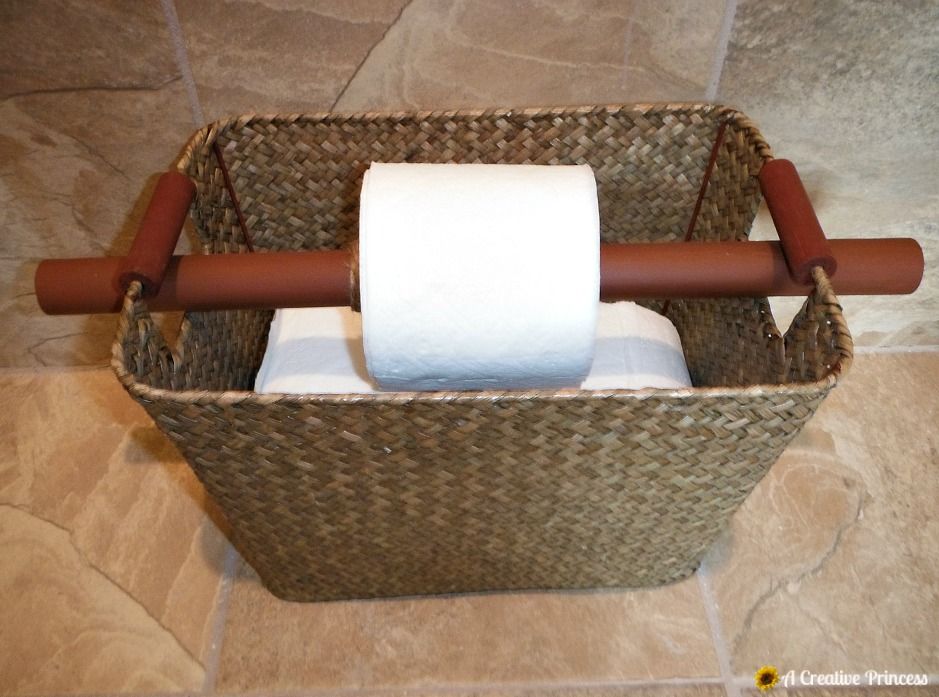 The best feature, the bottom of the basket stores extra rolls so you're never left stranded. (I think you now what I mean.)
Now, sung in my best Taylor Swift voice: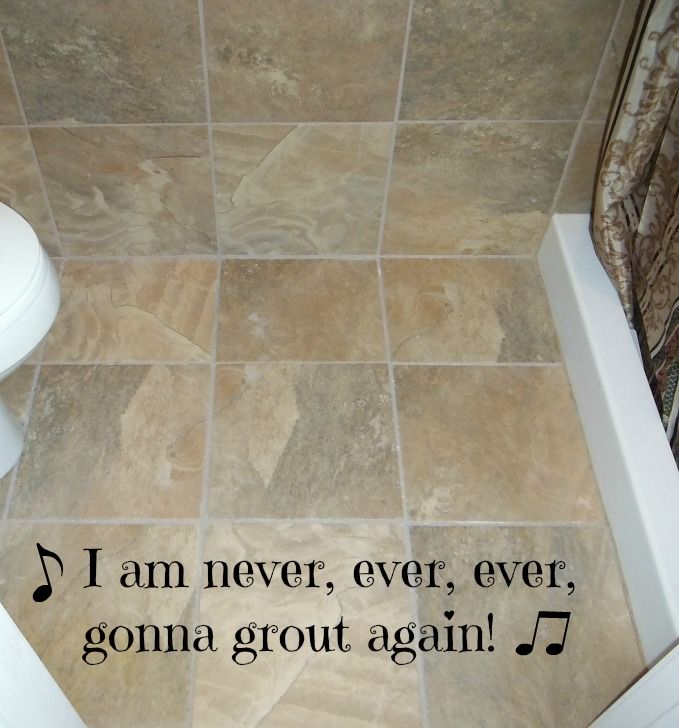 At least until we move on to the the big bathroom, which is next on our list.