A friend of mine was having a beach themed day at her work and ask me if I had any "beachy" washer or domino necklaces. I didn't, but it only took me about 10 minutes to whip her up one to wear.
Seriously, 10 minutes max!
I had these shapes and...
this paper.
I used the sand dollar and mod-podged it to the circle shape. We have a ton of the shell lei's from our trips to Hawaii, so I added a jump ring and attached it to the lei.
Because I didn't have 24 hours for Dimensional Magic to dry, I just used a couple of coats of Mod Podge over the top.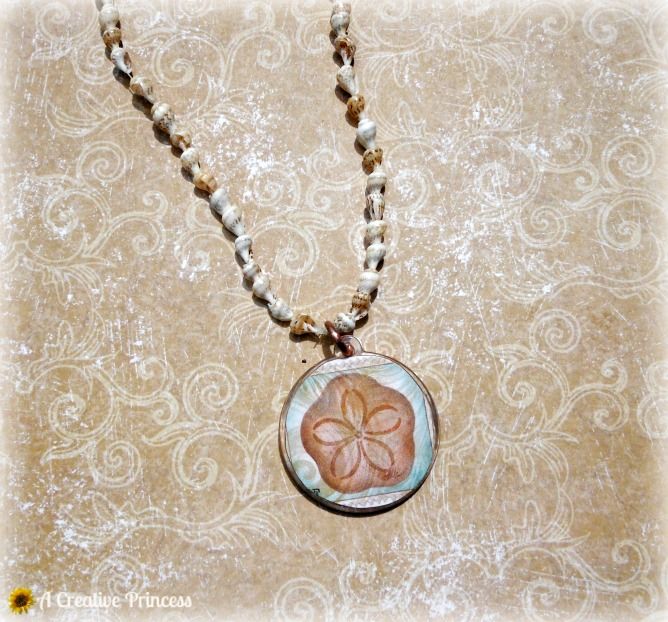 Now that I'm looking at this necklace, and it's supposed to snow here today, I think we should make a trip back to Hawaii for more lei's.
Oh Greg...I've got a great idea!