I've always wanted to live in the country. You know, Little House on the Prairie type of thing. My family always tells me that I would only last (maybe) a week and then want to go right back to the suburbs.
So...I figured if I wasn't going to the country, the country would come to me. We recently remodeled our living/dining room with barn tin (the big reveal is this Friday) and I've been busy adding little country touches to it.
I needed a window with a country view.
Done. Check that off the list.
I really scored big when Greg replaced that old window in a house recently and knew he better bring it home to me.
I didn't change a thing about it. I love the chipped paint and smears on the glass. Not to mention, I'm in love with the pewter grids!
I found that poster at Hobby Lobby and cut it down to fit the window.
I left it on the thick cardboard that came with it and just taped it to the frame. There's probably a better way to do that but we were painting and the painters tape was sitting out, so I used it.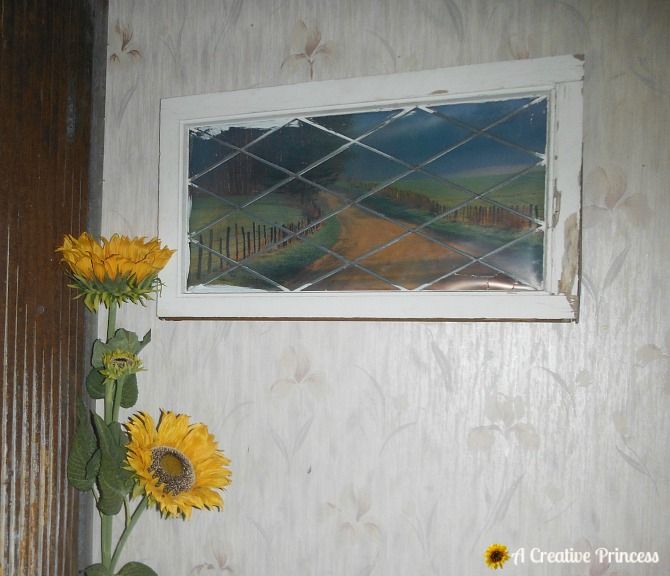 That wallpaper really needs to go, but considering that wall is two stories high, that "little" job is going to have to wait. Maybe next winter during a snowstorm and we have nothing else to do.
Have a fabulous Monday!